Fitbit Stock Goes From Cool to Coal This Christmas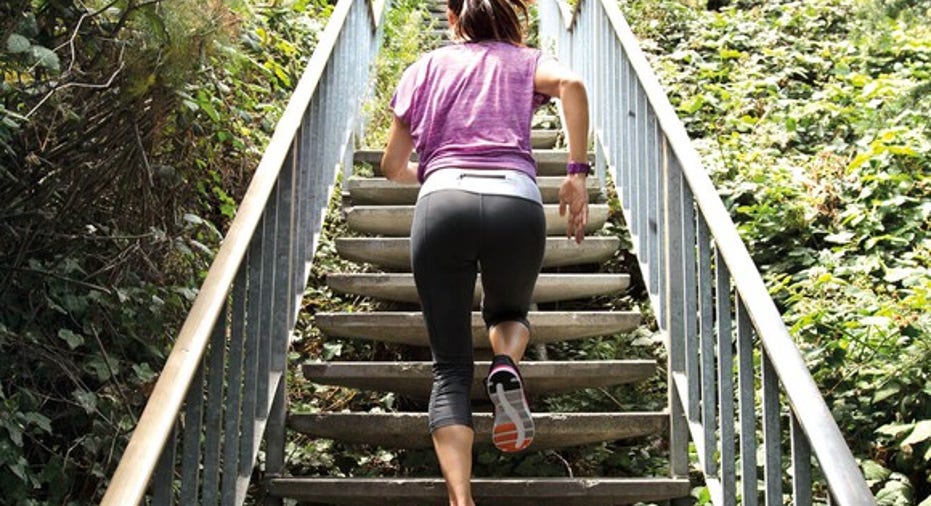 Image source: Fitbit.
Fitbit (NYSE: FIT) may still be the undisputed top dog in wearable fitness, but it's a pooch that appears to be coming down with kennel cough this holiday season. The leading maker of activity trackers has already warned that year-over-year sales growth will slow dramatically this quarter, but we're now seeing signs that Fitbit's popularity is waning.
This week Dougherty & Co. analyst Charles Anderson put out a new note pointing out that Google searches for the Fitbit brand in the U.S. have been declining. Worldwide queries on the leading search engine may be up 16% year over year in October and up 11% in November, but if we narrow our focus to Fitbit's home turf, we see stateside searches declining 2% in October and 5% in November.
A silver lining to Anderson's report is that app download activity is on the rise. Year-over-year app-store activity in November rose 9% for the iOS and 14% for Android. Anderson points out that Garmin's (NASDAQ: GRMN) Connect app posted a bigger year-over-year gain, but that's based on where Garmin was in the wearable market a year ago. If we go by app-store rankings, we see both Fitbit and Garmin holding up well.
The trend may not be Fitbit's friend
One of the more problematic points raised by Dougherty & Co.'s Anderson is that the buzz for Fitbit started to fade just as the holiday shopping season kicked into high gear. The analyst points out that the weakest point in year-over-year search activity -- which is up 5% globally and down 12% closer to home -- happened during the week that included Black Friday. The news is equally problematic in pitting the app activity of Fitbit against Garmin in the days following Cyber Monday.
It's easy to argue that app download activity in the days following Black Friday and Cyber Monday isn't relevant. If Fitbit devices are being purchased as gifts, the app downloads will show up in late December -- not now.
Battered bulls will argue that the negativity is already priced into the stock. Fitbit's guidance calls for revenue growth during the holiday quarter to decelerate dramatically, climbing just 2% to 5% since the prior year's fourth-quarter showing. Before you go placing that outlook over the search-query and app download trends, keep in mind that revenue won't match unit growth. Fitbit's selling pricier fare, including its first foray into the smartwatch market, this time around.
Revenue grew 23% in Fitbit's third quarter, but that was the combination of an 11% increase in the number of units it sold and an 11% surge in average selling price. Fitbit's guidance calling for revenue to grow by 2% to 5% likely calls for a decline in unit volume. In short, a lot of the negativity being brought up this week isn't any different than what Fitbit itself has been saying.
Fitbit stock hit a new low on Tuesday, and its stock closed below $8 for the first time since going public two summers ago. If Fitbit doesn't want to stay there, it's going to have to prove that the top dog still has some bite to go with its bark.
10 stocks we like better than Fitbit When investing geniuses David and Tom Gardner have a stock tip, it can pay to listen. After all, the newsletter they have run for over a decade, Motley Fool Stock Advisor, has tripled the market.*
David and Tom just revealed what they believe are the 10 best stocks for investors to buy right now... and Fitbit wasn't one of them! That's right -- they think these 10 stocks are even better buys.
Click here to learn about these picks!
*Stock Advisor returns as of Nov. 7, 2016
Rick Munarriz owns shares of Fitbit. The Motley Fool owns shares of and recommends Fitbit. Try any of our Foolish newsletter services free for 30 days. We Fools may not all hold the same opinions, but we all believe that considering a diverse range of insights makes us better investors. The Motley Fool has a disclosure policy.