Fitbit selloff spreads to GoPro ahead of quarterly report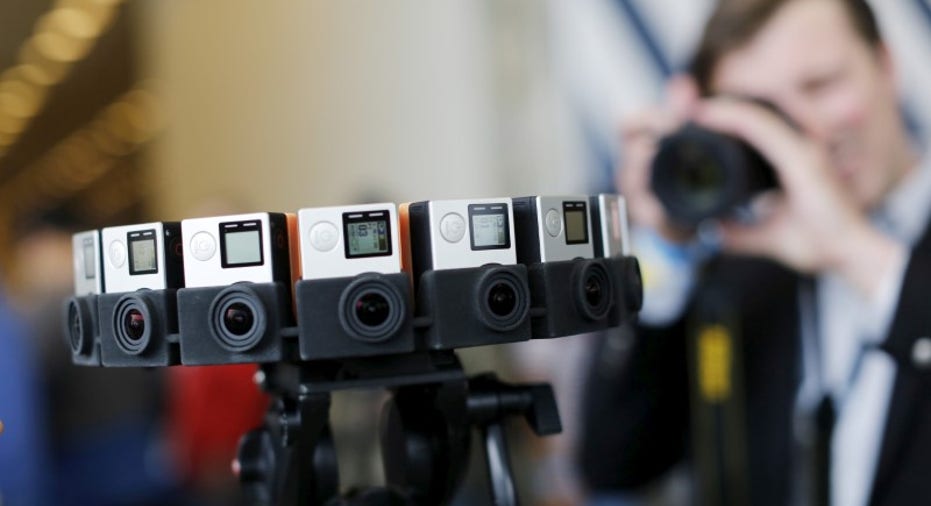 Investors on edge about GoPro's slumping sales ahead of its quarterly report on Thursday appeared even more anxious following fellow consumer gadget maker Fitbit's dismal revenue forecast late the day before.
GoPro's stock fell 5.02 percent ahead of its third-quarter report after the bell, while Fitbit tumbled 30.6 percent after Wall Street analysts cut their ratings and pointed to uncertainty about future demand for its fitness bands.
The shares of both companies soared following their IPOs in 2014 and 2015 on a wave of optimism about personal electronic gadgets and "wearable" technology, only to tumble in the past year with signs that demand for their products might be peaking and facing tougher competition.
While Fitbit's colorful fitness-tracking wristbands have little to do with GoPro's action cameras favored by surfers and skiers, both Silicon Valley companies attracted investors betting their electronics products would become major hits with consumers. They also attracted legions of skeptical short sellers.
Shares of GoPro have lost 32 percent in 2016 while Fitbit is down 70 percent.
"They're trading vehicles for the most part. You wouldn't put your grandmother in either of these stocks to hold for the next 10 years," said Longbow Research analyst Joe Wittine, who has a "hold" rating on GoPro.
GoPro in the past year has lacked new products with features compelling enough to get existing camera owners to spend hundreds of dollars to upgrade, Wittine said.
As a result, the company is expected to post a 20 percent drop in third-quarter revenue, its fourth straight double-digit percentage decline, according to Thomson Reuters data. Analysts on average expect GoPro to have lost 38 cents per share for the quarter.
GoPro recently launched a new camera model, the Hero5, as well as its first consumer drone, the Karma, and investors will focus on their reception among consumers over the upcoming U.S. holiday shopping season.
At least eight analysts cut their recommendations on Fitbit after the company said on Wednesday that its revenue in the current quarter would grow as much as 5.4 percent, far below the 38.4 percent expected by Wall Street.
(Reporting by Noel Randewich; Editing by Chris Reese)