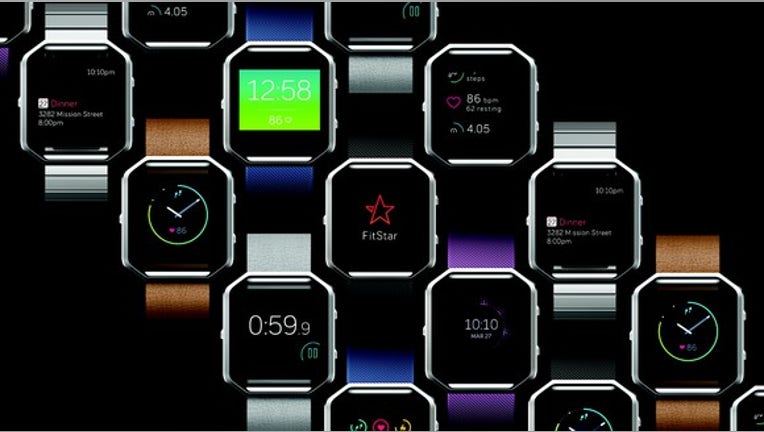 There you have it, folks.
The total price tag for Fitbit's (NYSE: FIT) two smartwatch-related acquisitions completed in recent months was $38 million. Of that, $23 million went to Pebble, which jibes with prior reports that the total cost was "less than $40 million." Fitbit did not disclose the financial terms at the time of acquisition. Likewise, investors didn't know how much the company paid for Vector until now, with Fitbit disclosing that Vector set it back by $15 million.
Both acquisitions were predicated on acquiring intellectual property and talent as opposed to either of the respective companies' existing operations or products. Combined with Coin, which Fitbit acquired in early 2016, that's three acquisitions that will contribute to Fitbit's smartwatch aspirations.
While the smartwatch market hit a major speed bump last year, Fitbit realizes that it needs to board the smartwatch train since that's very likely where the wearables market is heading. Fitbit may bill its Blaze as a "smart fitness watch," but the lack of third-party applications means it doesn't technically qualify as a smartwatch by most accepted category definitions. It's also ugly.
Blaze lineup. Image source: Fitbit.
Management recognizes that Blaze doesn't qualify as a full-featured smartwatch. There's also the Surge, but again the lack of third-party apps holds the product back. Fitbit is looking forward to jumping into the smartwatch market.
That's what he said
On theearnings conference call, founder and CEO James Park noted:
Regarding whether or not Surge is a smartwatch, Park added, "No, I would not characterize Surge as a smartwatch. I think it was our first foray into the watch category in general, in particular GPS watches."
CFO Bill Zerella also pointed out that the main purpose of the Pebble acquisition was to accelerate the company's ability to develop a platform for third-party apps, since Pebble offers an app store with a very limited selection of third-party apps. Park said that the three acquisitions have given Fitbit a "very good foundation for creating a really compelling smartwatch product," and wouldn't rule out the possibility of more acquisitions going forward.
Fitbit hasn't specified when it will jump in, and certainly the development cycle takes quite some time. If and when the smartwatch market rebounds, Fitbit is getting ready.
10 stocks we like better than FitbitWhen investing geniuses David and Tom Gardner have a stock tip, it can pay to listen. After all, the newsletter they have run for over a decade, Motley Fool Stock Advisor, has tripled the market.*
David and Tom just revealed what they believe are the 10 best stocks for investors to buy right now... and Fitbit wasn't one of them! That's right -- they think these 10 stocks are even better buys.
Click here to learn about these picks!
*Stock Advisor returns as of February 6, 2017
Evan Niu, CFA has no position in any stocks mentioned. The Motley Fool owns shares of and recommends Fitbit. The Motley Fool has a disclosure policy.