Fitbit Caught Between a Pebble and a Hard Place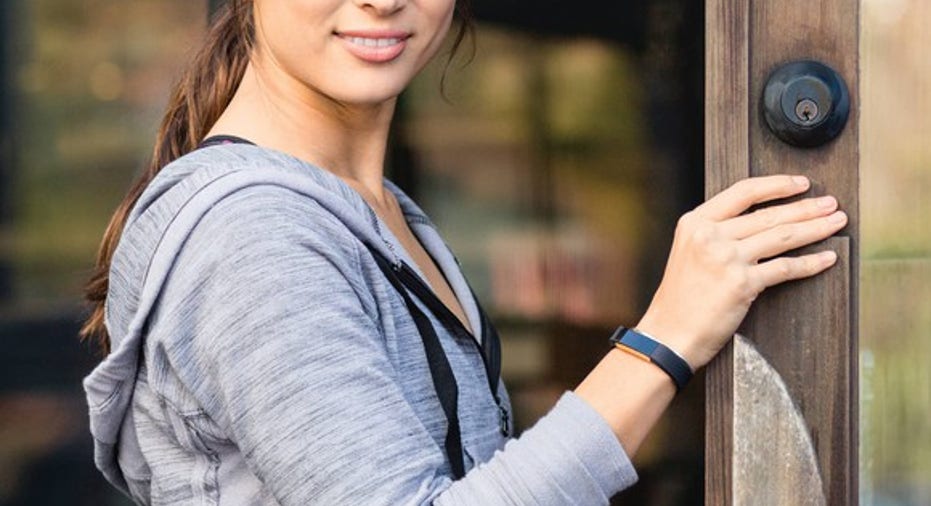 Image source: Fitbit.
Acquisitions typically help companies that are struggling to muster organic growth, but let's not read too much into this week's chatter aboutFitbit (NYSE: FIT)snapping up smartwatch pioneer Pebble. It's a smart deal for both parties -- if it happens -- but let's not assume it will be the spark Fitbit needs to woo back torched investors.
Tech blog The Information initially broke the newson Wednesday, and that was followed by TechCrunch, The Verge, and others with some more insider info. The deal would supposedly set Fitbit back between $34 million and $40 million, a far cry from when at least one watchmaker was reportedly entertaining a $750 million deal for Pebble last year.
Pebble's in trouble, with layoffs earlier this year and a languishing product pipeline to boot. Fitbit spending enough to just barely cover Pebble's debts may seem like a sign of desperation, but it's also about survival. If Pebble wants to be relevant in the future, it's not going to get there alone.
Pebble makes watches, so it knows what time it is -- Fitbit's going to put a band on it.
It's not a lose-lose situation
Fitbit's business is decelerating at an alarming rate. Revenue that grew at a triple-digit rate in each of the three previous years has slowed to rates of 50%, 47%, and 23% through the first three quarters of 2016, respectively. That may not seem so bad, but the 2% to 5% year-over-year growth on the top line that Fitbit's targeting for the current quarter is clearly problematic.
It gets worse. Fitbit remains the leading maker of fitness trackers, but the competition for wearables is heating up. Fitbit has had to keep its markups in check, and with margins contracting, we're seeing earnings growth going the wrong way. Net income has posted double-digit percentage declines in all thee quarters of 2016, and things obviously won't be getting any better over the holidays with revenue growth continuing to decelerate.
Pebble should help, but not necessarily by stacking Pebble's meandering product line on top of Fitbit's wares. Fitbit entered the smartwatch market earlier this year with Blaze, a well-received entry that has already sold a couple of million units. Incorporating Pebble's brand will help improve Fitbit's pedigree beyond this rookie year. Taking the best of Pebble and Blaze and combining those perks to create a watch that will appeal to both established user bases would be huge.
Wearables are booming as a product category this holiday shopping season, even as Fitbit's margins shrink and Pebble's prospects dim. Combining the two entities makes sense. Fitbit will get a great brand at a great price, and Pebble will get the kind of partner that will treat this transaction as more than the mere "acquihire" that larger smartwatch players would see in assessing this opportunity. Fitbit and Pebble need one another at this point.
10 stocks we like better than Fitbit When investing geniuses David and Tom Gardner have a stock tip, it can pay to listen. After all, the newsletter they have run for over a decade, Motley Fool Stock Advisor, has tripled the market.*
David and Tom just revealed what they believe are the 10 best stocks for investors to buy right now...and Fitbit wasn't one of them! That's right -- they think these 10 stocks are even better buys.
Click here to learn about these picks!
*Stock Advisor returns as of November 7, 2016.
Rick Munarriz owns shares of Fitbit. The Motley Fool owns shares of and recommends Fitbit. Try any of our Foolish newsletter services free for 30 days. We Fools may not all hold the same opinions, but we all believe that considering a diverse range of insights makes us better investors. The Motley Fool has a disclosure policy.