Fischer: Fed Close to Hitting Job and Inflation Targets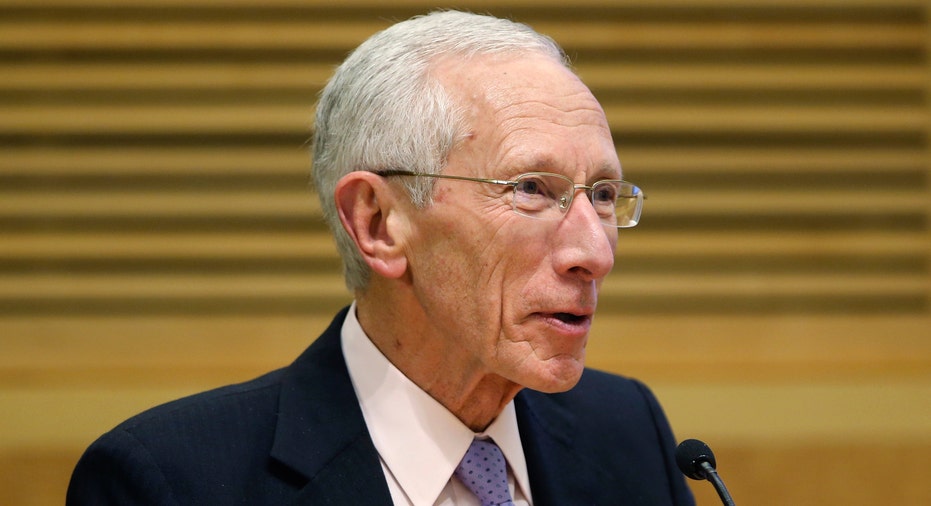 The Federal Reserve is close to hitting its targets for full employment and 2 percent inflation, the Fed's No. 2 policymaker said on Sunday in comments that did not address when the U.S. central bank should next raise interest rates.
The Fed has been suggesting it could raise rates in 2016 since it tightened policy in December for the first time in nearly a decade, but investors have doubts the central bank will follow through on that guidance.
Fed Vice Chairman Stanley Fischer gave a generally upbeat assessment of the economy's current strength, saying the job market was close to full strength and still improving.
"We are close to our targets," Fischer said in prepared remarks for a conference in Aspen, Colorado.
Fischer's comments come ahead of a speech scheduled on Friday by Fed Chair Janet Yellen who is expected to give guidance on interest rate policy. New York Fed President William Dudley said last week a rate hike would be possible at the Fed's next policy meeting in September.
The Fed in June pointed to two rate increases in what remains of 2016 but investors see almost no chance of an increases at its September or November meetings. Prices for interest rate future contracts show investors see roughly 50/50 odds of an increase at the Fed's last meeting of the year in December.
Fischer, who has argued in the past that the Fed needed to be wary of being too slow in raising interest rates, made no such argument on Sunday.
At the same time, Fischer's comments were not inconsistent with that sort of view. He said this year's pace of job growth, while slower than that seen last year, was "more than enough" for the labor market to continue to improve.
"The behavior of employment has been remarkably resilient," he said, adding that inflation outside of food and energy prices was "within hailing distance" of 2 percent, the Fed's target rate.
(Reporting by Jason Lange in Washington; Editing by Toby Chopra and Susan Thomas)