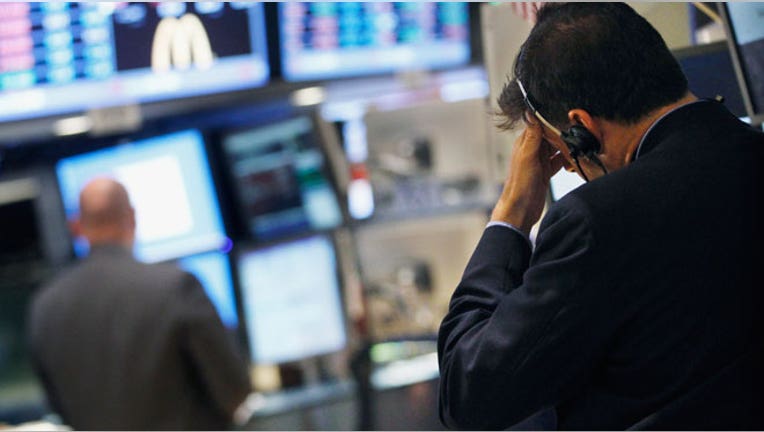 FOX Business: Capitalism Lives Here
The markets rose on Monday, recovering from heavy losses, as traders grew more hopeful lawmakers will craft a deal to avert a default.
Today's Markets
According to preliminary calculations, the Dow Jones Industrial Average climbed 63.8 points, or 0.42%, to 15301, the S&P 500 advanced 7 points, or 0.41%, to 1710 and the Nasdaq Composite rose 23.4 points, or 0.62%, to 3815.
It's just another manic Monday on Wall Street.
During the end of last week, American markets posted big gains on the back of progress in negotiations to halt a two-week-long government shutdown and raise the debt ceiling. Those negotiations came to what is essentially a screeching halt over the weekend as both chambers of Congress remained deeply divided., with no clear path forward in sight.
Still, the consensus among global investment banks is that a deal will be struck before the U.S. breaches the debt limit deadline.
"Success is not certain, but we still think that it is very likely that we will get a resolution of the current standoff before the debt limit becomes binding," analysts at Nomura told clients late Sunday. "We continue to believe that the votes are there to increase the debt limit, and neither side is prepared to press the issue to the breaking point."
With bond markets closed for the Columbus Day holiday, and many market participants off from work, traders warned of the potential for low-volume, high volatility action on the day.
Adding to the negative sentiment on the day was a round of concerning data out of China. The world's No. 2 economy saw its exports dip 0.3% in September, widely missing economists expectations of a 6% jump. The dip was partially attributable to technical issues, according to economists. Still, the spooky report underscored the fragility of the world economy, especially in light of uncertainty from Congress.
"The underlying trend of China's external demand still looked fairly lacklustre. Demand from Europe and most emerging Asia slowed much more than what could be explained by the base effect," Wei Yao, an economist at Societe Generale wrote to clients.
Elsewhere, in commodities, U.S. crude oil futures fell 51 cents, or 0.46%, to $101.54 a barrel. Wholesale New York Harbor gasoline fell 0.76% to $2.648 a gallon. Gold jumped $18.20, or 1.4%, to $1,286 a troy ounce.
Foreign Markets
The Euro Stoxx 50 fell 0.24% to 2967, the English FTSE 100 rose 0.12% to 6495 and the German DAX slumped 0.23% to 8705.