First Solar, Inc.'s Guidance is Nothing to Panic About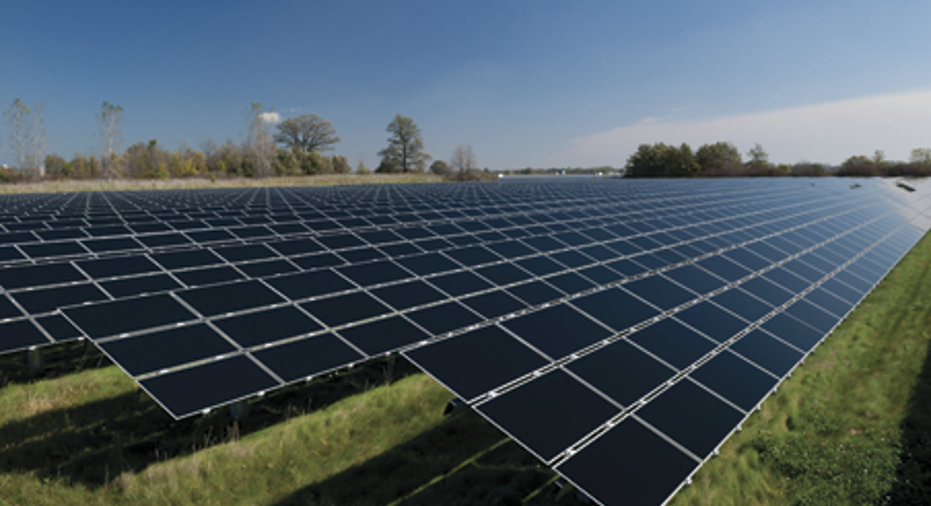 Image: First Solar.
Shares of First Solar got pummeled on Wednesday after the company announced 2016 guidance that failed to impress investors. The company will still be profitable, and still sees a bright future for itself, but there were some figures that should have caused investors to think twice before jumping into shares. Here's what investors should be seeing from First Solar's guidance.
Solid profits, no growth At first glance, First Solar's 2016 guidance could be a little disappointing to the undiscerning eye. Revenue will be up, but gross margin and earnings per share both appear to be trending lower. For a company that's supposed to be improving its competitive position in solar, that's not a good sign.
Source: First Solar press releases.
What's important to keep in mind is that 2015 included sales to 8point3 Energy Partners , which actually pulled earnings from 2014 into 2015. So the bottom-line comparison isn't exactly apples to apples.
The gross margin figure is also a bit misleading, and doesn't quite show First Solar's current competitive position. The company has been working hard to improve efficiency, and the current efficiency of the best line is 16.4%, which will help margins.
But an improvement off that level is not expected until late in the year, and average efficiency will be around 16.2% for the full year, according to management. This means projects won't be as high a margin as they could be if efficiency improvements had been implemented, but the company is balancing cash flow generation and project opportunities short term with the downtime needed to upgrade equipment.
Image: First Solar.
We're also seeing the impact of First Solar being involved in the engineering and construction of projects without being the actual project developer. These projects come with lower margins on a percentage basis than module sales or system development, but generate more margin dollars than just selling modules. There's also lower financial risk, so these projects are good for the company to balance with system development despite the lower margin percentage.
First Solar also highlighted another short-term challenge it faces on a call with investors. It builds utility-scale projects that have greater margins when there's a long lag between contracting and completion. The lag gives First Solar time to execute on technology and cost reduction plans.
In 2016, its building projects were contracted on a short time scale, so we won't be seeing the benefit of 17% or 18% module efficiency like we'll see long term. Contracts it's winning today that will be built in 2017 and beyond should see much-higher margins.
To top it off, there's a lot of uncertainty surrounding 8point3 Energy Partners and dropdowns in 2016. It's possible the yieldco market opens up again, and First Solar can sell projects for a high margin while still maintaining some long-term value through its ownership in the yieldco. But it's also possible that only one project is sold to the yieldco if its stock remains low. That uncertainty led First Solar to be cautious with guidance because it doesn't want to over promise and under deliver.
Take the long-term view with First Solar The solar industry can be very volatile, but through the ups and downs, First Solar has remained a leader, and its continued profitability in 2016 is a good sign for investors. While revenue and earnings growth may not be what some investors expected, First Solar is progressing in building technology and a cost structure that will create a long-term competitive advantage.
That advantage isn't built overnight, and in 2016, investors should look to see steps in the right direction, not giant leaps. Slow and steady wins the race in solar, which may be a disappointment for investors short term; but long term, that strategy will pay dividends.
The article First Solar, Inc.'s Guidance is Nothing to Panic About originally appeared on Fool.com.
Travis Hoium owns shares of 8POINT3 ENERGY PARTNERS LP CL A REP LIMITED PARTNER IN and First Solar. The Motley Fool has no position in any of the stocks mentioned. Try any of our Foolish newsletter services free for 30 days. We Fools may not all hold the same opinions, but we all believe that considering a diverse range of insights makes us better investors. The Motley Fool has a disclosure policy.
Copyright 1995 - 2015 The Motley Fool, LLC. All rights reserved. The Motley Fool has a disclosure policy.