First American Financial Stays Solid on Commercial Real Estate Strength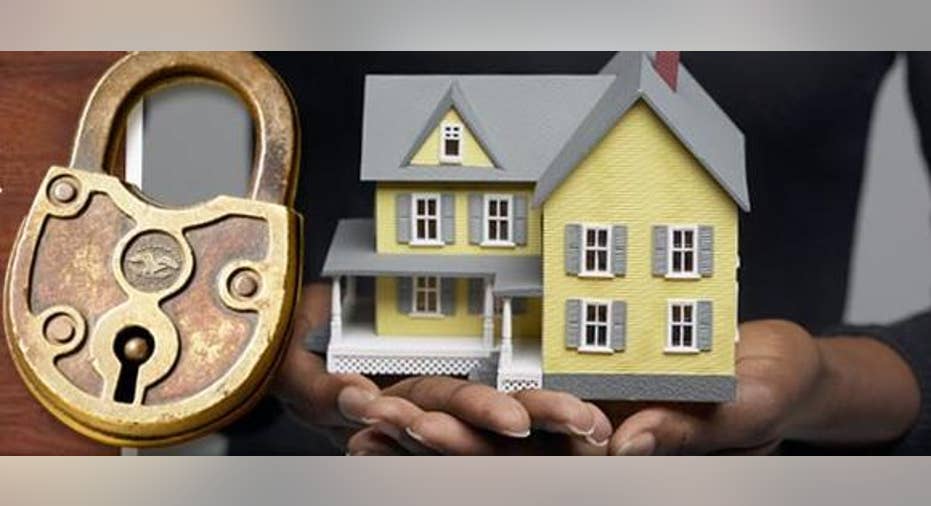 Image: First American Financial.
Title insurance is something you rarely think about, but when you're buying a home, it's crucial in order to get the financing you need. First American Financial makes money on every title deal it does, and it has found ways to profit not just from the housing market, but from commercial real-estate deals, as well.
Coming into Thursday's first-quarter financial report, First American Financial shareholders looked forward to solid growth, but were still nervous about the potential for a long-term pullback in real estate. So far, though, First American Financial's results haven't shown any signs of a slowdown. Let's look more closely at how First American Financial did during the quarter, and what lies ahead for the title insurer.
How First American faredFirst American Financial's first-quarter results gave investors another round of positive results. Revenue was up 8%, to $1.20 billion, quadrupling the 2% growth rate that most of those following the stock were expecting to see. Net income climbed an even more-impressive 40%, to $52.5 million, and that produced earnings of $0.47 per share, beating the consensus forecast by $0.10.
Looking more closely at First American's numbers, one thing that definitely helped was a turnaround on the investment side. The company had realized investment gains of $5.1 million, which added $0.03 per share to its bottom line.
But even more important was the fact that more of its business came from the commercial side of the real-estate industry. Total revenue in the title insurance and services segment rose 8%, even though direct premiums and escrow fees were down 2%. Declines in direct-title volume were substantial, but they were largely offset by the fact that average revenue per direct title order rose.
First American attributed that to a shift toward higher-premium commercial transactions rather than low-premium refinancing deals. Information revenue fell 1%, but agent premiums soared 18%, showing the importance that First American has put on getting commercial and national agents on its side.
Meanwhile, the special insurance segment had mixed results. Revenue climbed about 9%, but pre-tax income fell by almost 30% due to a higher loss ratio that stemmed from higher claims severity and contract-servicing costs.
CEO Dennis Gilmore was pleased with First American's performance. "Our first-quarter financial results marked a good start to the year," Gilmore said, and "our commercial business remains strong." The CEO noted that the number of large deals wasn't quite as impressive as it had been in the previous year, but First American is still optimistic about its future.
What's next for First American Financial?In particular, First American Financial thinks that the commercial group will continue to see good performance, and the housing market will drive results in the residential title business. The spring selling season provides a seasonal boost to real-estate activity, and that could boost title insurance volume, as well.
First American has also raised the possibility that the housing market might not be as solid as some believe. In an analysis from the company's chief economist earlier in April, First American noted that poor performance in January and February was unexpected, and it hopes that a rebound will come during the spring months. Yet the chief economist noted that, because most people have to sell a current home before buying a new one, uncertainty about not being able to buy a replacement home at a reasonable price is leading people not to sell homes, either.
First American Financial shareholders weren't sure what to think about the results. The stock initially climbed after the announcement, but finished the day down 2%. Investors will likely have to wait and see what happens to both ends of the real-estate market before figuring out what First American is likely to see for the rest of 2016 and beyond.
The article First American Financial Stays Solid on Commercial Real Estate Strength originally appeared on Fool.com.
Dan Caplinger has no position in any stocks mentioned. The Motley Fool recommends First American Financial. Try any of our Foolish newsletter services free for 30 days. We Fools may not all hold the same opinions, but we all believe that considering a diverse range of insights makes us better investors. The Motley Fool has a disclosure policy.
Copyright 1995 - 2016 The Motley Fool, LLC. All rights reserved. The Motley Fool has a disclosure policy.