First American Financial Rides the Stronger Economy Higher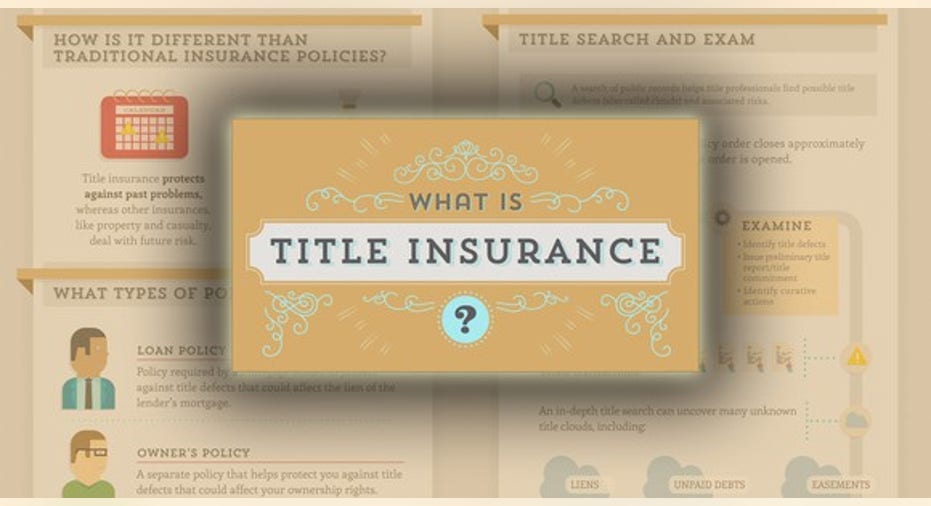 Strong economic conditions are important for the housing market, and title insurer First American Financial (NYSE: FAF) thrives when times are good. Home purchasers typically need title insurance to get mortgage loans, and although some feared that rising interest rates might start to have a negative impact on the housing market, that hasn't yet proven to be the case.
Coming into Thursday's first-quarter financial report, First American investors were cautiously optimistic about the company's sales growth prospects, although they weren't expecting much in terms of additional profits. But First American defied those conservative outlooks by posting much sharper gains, and it sees 2017 turning out quite well. Let's look more closely at First American Financial to see what its latest results say about its prospects going forward.
Image source: First American Financial.
First American starts 2017 strong
First American Financial's first-quarter results were much better than what most of those following the stock had expected to see. Sales were up 10% to $1.32 billion, which was well above the 2% gains most investors were looking for. Net income of $58.3 million was similarly up by 11%, and that produced earnings of $0.52 per share. That figure was $0.06 above the consensus forecast on the bottom line.
Looking more closely at the report, growth at First American Financial was fairly well concentrated in its most important business. The title insurance and services division saw sales climb at a nearly 10% rate, and pre-tax income also rose by double-digit percentages. Declines in order counts were substantial, but First American got a higher percentage of its volume from higher-value commercial and purchase transactions, and that helped boost the average revenue per order back above the $2,000 mark. By contrast, refinancing-related business was down, but its premiums are typically lower, so that didn't affect First American's top line to nearly the same extent. Revenue from information services also climbed to contribute to the segment's overall performance.
The specialty insurance business didn't perform quite as well. Revenue was up 7%, but pre-tax profit fell by nearly a fifth as loss ratios rose due to higher claim losses in the property and casualty business. West Coast winter storm events were to blame for the downturn, and the resulting losses outweighed operational efficiency gains.
CEO Dennis Gilmore was happy about how 2017 has started. "While refinance headwinds remain," Gilmore said, "our purchase business is performing well as we move into the spring selling season, with the average fee per file continuing to show strong growth." The CEO also said that conditions in the commercial business are solid.
What's ahead for First American Financial?
First American is optimistic about how things are shaping up. As Gilmore put it, "The market outlook, combined with our continued operating efficiency, positions us well for 2017."
Of particular note is the fact that First American has managed to build up enough of a favorable claims loss history on the title side of the business that it decided to cut its loss provisions. The company believes favorable economic conditions will make it less likely for policyholders to make claims, and First American's solid existing reserve position makes it less necessary to keep setting aside new reserves at the same rate. Combined with improving underwriting and claims practices, First American thinks the new rate for loss provisions will be sufficient.
First American also said it's still on track to terminate its pension plan in the coming quarter. That will create an expense of nearly $160 million, but annual reductions of $22 million per year in personnel expenses should pay for the move over time.
Shareholders were pleased by First American Financial's favorable results, and the stock climbed 6% during the morning session following the announcement. With conditions in the real estate market continuing to look healthy, First American has an opportunity to keep producing profits for the indefinite future.
10 stocks we like better than First American FinancialWhen investing geniuses David and Tom Gardner have a stock tip, it can pay to listen. After all, the newsletter they have run for over a decade, Motley Fool Stock Advisor, has tripled the market.*
David and Tom just revealed what they believe are the 10 best stocks for investors to buy right now...and First American Financial wasn't one of them! That's right -- they think these 10 stocks are even better buys.
Click here to learn about these picks!
*Stock Advisor returns as of April 3, 2017.
Dan Caplinger has no position in any stocks mentioned. The Motley Fool recommends First American Financial. The Motley Fool has a disclosure policy.