First American Financial Profits From Refi Strength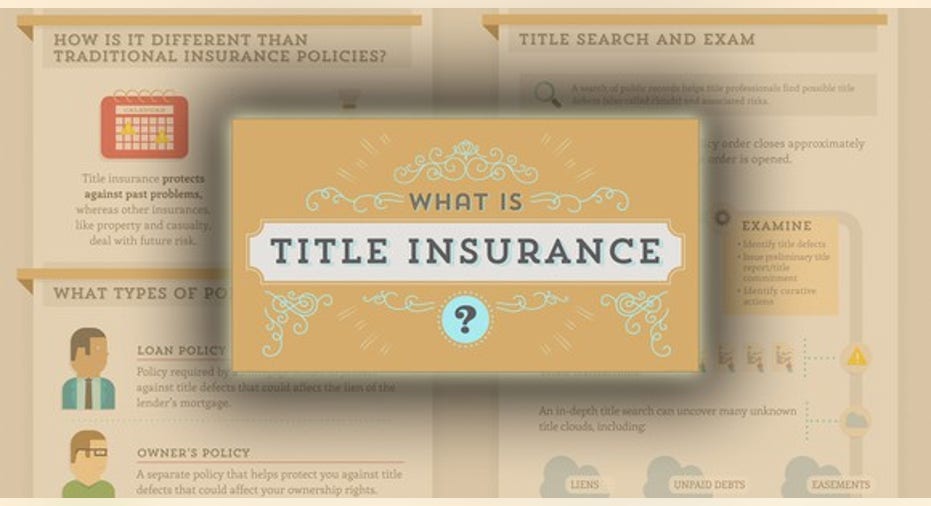 First American Financial (NYSE: FAF) relies on the health of the housing market to drive demand for its title insurance and specialty products business, and over the past several years, housing's strength has been what the company needed to foster its growth. Yet unlike some title companies, First American Financial also does business in the commercial market, and its specialty lines include home warranty protection for homebuyers. Coming into Thursday's fourth-quarter financial report, First American wanted evidence that the company could keep taking maximum advantage of favorable conditions, the the title insurer delivered with solid revenue gains.
Let's take a closer look at First American Financial to see how it did and what it sees coming down the road in 2017.
Image source: First American Financial.
First American wins from refi madness
First American Financial's fourth-quarter results showed the strength of the company's core market. Revenue growth continued to gain speed, jumping 11% to produce sales of $1.50 billion. GAAP net income was down slightly from year-ago levels, but after taking pension expenses and a one-time tax benefit into account, adjusted earnings of $0.92 per share beat the consensus forecast by $0.10.
Taking a closer look at the numbers, First American Financial's two main business divisions both performed well. Revenue from the title insurance and services division jumped 10% to $1.38 billion, and pre-tax income was up by a sixth. Refinancing activity was the key driver of growth for the segment, as the number of direct title orders climbed by nearly a quarter from year-ago levels. However, because refinancing transactions carry lower premiums, average revenue per order fell 12% to $1,958. Acquisitions also helped push revenue from information and other services higher, and a boost in investment income added to profits.
Meanwhile, the specialty insurance unit's performance was even better. Revenue for the unit jumped 18%, and even after adjusting for a one-time reclassification of home-warranty fee income, sales were up double-digit percentages from the year-ago period. Fewer weather-related events sent claim loss figures down sharply, and pre-tax income more than doubled for the segment compared to the fourth quarter of 2015.
CEO Dennis Gilmore noted how First American has used a variety of methods to boost its business. "Our refinance and purchase business drove revenue growth of 8%," Gilmore said, and "we continued to manage the company at a high level of efficiency." That produced record-high pre-tax margin for the title segment, and the CEO also pointed to strategic acquisitions that both strengthen its existing service offerings and expanded what it can give its customers.
Can First American Financial keep climbing higher?
First American sees the good times lasting into the future. In Gilmore's words, "Looking ahead, we believe the company will continue to benefit from the ongoing improvement in housing and the general economy, and we remain optimistic about our performance in 2017."
Yet one question going forward will be whether the company keeps getting benefits from both residential and commercial transactions. During the fourth quarter, the commercial side of the business was somewhat weaker, with revenue falling 10% on a drop in order counts and average revenue per order. If that trend continues, it could hold back growth even if the residential side of the business stays strong.
Also, the ongoing termination of First American's pension plan deserves some attention from investors. The company is buying group annuity contracts in order to satisfy its current pension obligations, and investors will likely see First American take unrealized losses during the first half of 2017. Going forward, though, the termination will take away a potential source of risk for the company.
First American Financial has taken full advantage of favorable housing conditions, and long-term investors have been pleased with the company's performance. If the real estate market remains solid, then First American is in position to keep benefiting from its strength in 2017.
10 stocks we like better than First American FinancialWhen investing geniuses David and Tom Gardner have a stock tip, it can pay to listen. After all, the newsletter they have run for over a decade, Motley Fool Stock Advisor, has tripled the market.*
David and Tom just revealed what they believe are the 10 best stocks for investors to buy right now... and First American Financial wasn't one of them! That's right -- they think these 10 stocks are even better buys.
Click here to learn about these picks!
*Stock Advisor returns as of February 6, 2017
Dan Caplinger has no position in any stocks mentioned. The Motley Fool recommends First American Financial. The Motley Fool has a disclosure policy.