FireEye Upgraded Again: Here Are 3 Things You Need to Know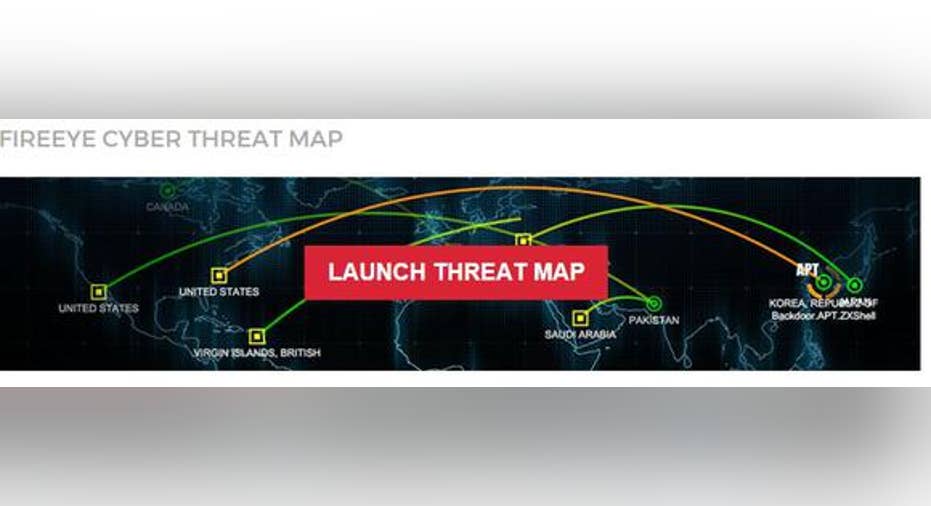 One month ago, a big upgrade for FireEye ahead of earnings gave us a clue that even bigger things were ahead for the stock. After a brief panicpost-earnings, FireEye shares are now up more than 50%from their pre-earnings price.
And here's what could be the best news: FireEye is getting upgraded again. Here are three things you need to know about it.
Thing No. 1: This is a completely different analyst, with a wholly new take on FireEyeWhen BTIG Research announced it was upgrading FireEye ahead of earnings last month, I have to admit that I looked a bit askance. After all, we've been tracking analyst performance for a long time here at Motley Fool CAPS -- but we've heard very little from BTIG Research, an analyst that has almost no track record on CAPS. Add in the fact that, from all the numbers I was looking at, Palo Alto Networks looked like an even better play on cybersecurity, and I saw little reason to buy FireEye instead.
This time, however, the upgrade for FireEye is coming from a brand-name analyst -- Piper Jaffray -- which, according to our records, ranks in the top 15% of investors worldwide. According to Piper, one of the things that makes FireEye a buy is its "transition" into an on-demand "as-a-service" business model. That's the kind of business that can take FireEye's strong revenue growth and lock it in with a stable of long-term, subscription-paying clients.
Where FireEye sees threats, analysts see opportunity. Image source: FireEye.
Thing No. 2: New products in the pipeAs for what those clients will be subscribing to, Piper says it sees "new products designed to penetrate the [small and medium business] market as well as virtual products designed to target the cloud." The introduction of new products will be key to reviving revenue growth at FireEye, which after growing sales more than 160% in 2014, saw its growth rate slip back to 46% in 2015.
Thing No. 3: International business is keyAnd here's another thing that Piper likes about FireEye. Last year, FireEye grew its revenue 46%, right? But according to data from S&P Global Market Intelligence, revenue growth in the U.S. was only 38%. That suggests that international growth is key to growth, period, at FireEye going forward.
According to StreetInsider.com, which wrote up the research this morning, "FireEye can effectively leverage the channel to drive international expansion, without a significant increase in operating expenses."
Currently, analysts who follow FireEye predict the stock will grow its profits at about 20% annually over the next five years. But if Piper is right about international sales (which grew 74% last year) expanding without a corresponding increase in costs, then profit margins could soar far ahead of analyst estimates.
And one more thing...All that being said, if there's one reservation that I still have about FireEye, it's that free cash flow issue that I raised last month. With full-year 2015 financial results in hand, we see that once again, FireEye burned cash in 2015, reporting $17.5 million worth of cash burn for the year.
But there's good news here as well. "Negative $17.5 million" may not sound like a very good number (and it isn't). But it's a whole lot better than the $539 million loss that FireEye had to report under Generally Accepted Accounting Procedures (GAAP) last month. And that alone tells you that FireEye's business is probably a whole lot healthier than meets the eye.
It's also getting better, and getting better faster than the headline GAAP numbers seem to imply. In 2013 FireEye reported negative operating cash flow of $70 million. In 2014, operating cash flow slipped even farther into the red -- negative $131 million. Significant -- and rising -- capital spending added to the cash drain in both years.
But in 2015, FireEye turned a corner. Capital spending declined (to $54 million). Cash from operations turned positive -- $37 million. True, the result was still a free cash flow deficit, and one booked in a year when rival Palo Alto Networks saw its free cash flow surge to positive $442 million. But FireEye's deficit was smaller than we've seen in a long time.
Long story short: If Piper Jaffray thinks now is the time to board the FireEye train, en route to profits...it just might be right about that.
The article FireEye Upgraded Again: Here Are 3 Things You Need to Know originally appeared on Fool.com.
Fool contributorRich Smithdoes not own shares of, nor is he short, any company named above. You can find him onMotley Fool CAPS, publicly pontificating under the handleTMFDitty, where he's currently ranked No. 282 out of more than 75,000 rated members.The Motley Fool owns shares of and recommends FireEye. The Motley Fool recommends Palo Alto Networks. Try any of our Foolish newsletter services free for 30 days. We Fools may not all hold the same opinions, but we all believe that considering a diverse range of insights makes us better investors. The Motley Fool has a disclosure policy.
Copyright 1995 - 2016 The Motley Fool, LLC. All rights reserved. The Motley Fool has a disclosure policy.