FireEye, Inc. Plunges as CEO Dave DeWalt Steps Down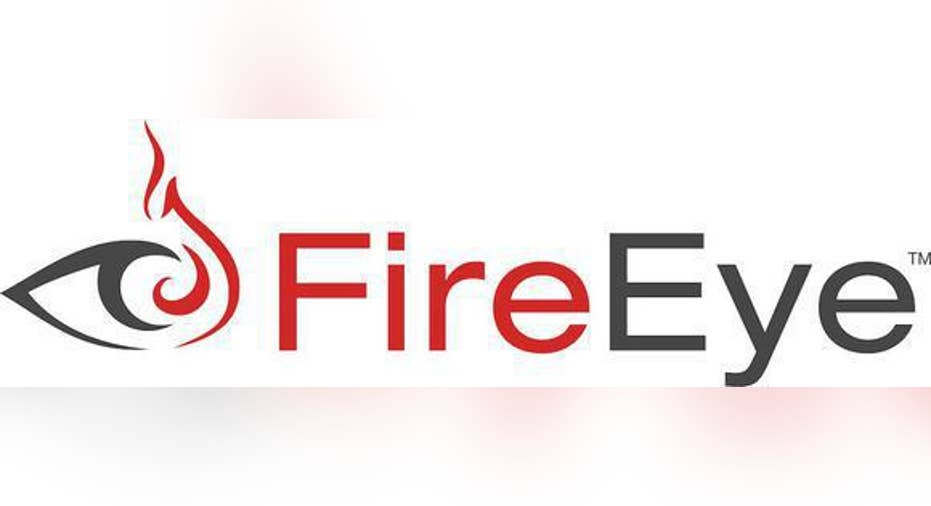 Source: FireEye.
Shares of cybersecurity company FireEye fell more than 9% in after-hours trading on Thursday following the release of the company's 2016 first-quarter earnings report. FireEye lost an adjusted $0.47 per share on revenue of $168 million. Analysts had been looking for the company to lose about $0.50 per share on revenue of around $172 million.
The narrower-than-expected loss was welcome news for shareholders, but was overshadowed by the company's disappointing sales. To make matters worse, FireEye reduced its outlook, projecting a weaker year than it had previously anticipated. And Dave DeWalt, who has led FireEye as CEO since 2012, is stepping down.
That's a flurry of bad news, and it's not surprising that FireEye shares have tumbled. But let's take a closer look at its report before writing off the quarter entirely.
Shifting to subscriptionsIn the first quarter, FireEye's revenue rose 34% on an annual basis. That was within FireEye's guidance, but at the low-end of its range. In February, the company had forecast first-quarter revenue of between $167 million and $177 million. Analysts were optimistic, modeling a gain of around 37%.
On a more positive note, FireEye's adjusted operating margins and adjusted loss per share improved for the fifth-consecutive quarter. Still, FireEye is nowhere near profitability. The company posted a net loss of $158.9 million, and an adjusted net loss of just over $75 million.
FireEye's disappointing revenue may have been driven by the company's increasing reliance on subscriptions. Product revenue, generated by the sale of FireEye appliances, declined just over 16% on an annual basis. Subscription revenue, meanwhile, jumped almost 58%.
The strength of FireEye's subscription business shows up in the company's billings, a non-GAAP metric that takes into account revenue the company will recognize in the future as its customers utilize its subscription services. In the first quarter, FireEye's billings came in at $186 million, up 23% on an annual basis, and better than the $163 million to $183 million it had expected.
A weaker-than-expected yearThis could result in more revenue in the future, but not enough to boost the company's 2016 results. FireEye now expects its total 2016 revenue to be within a range of $780 million to $810 million. That's less than the $829 million analysts had been anticipating.
Even worse, it's far below its previously forecast range. In February, FireEye said its 2016 revenue would fall within $815 million and $845 million.
Source: FireEye.
FireEye kept other aspects of its guidance unchanged, however, maintaining its outlook for 2016 billings, gross margin, operating margin, and operating cash flow.
Next quarter, FireEye expects its billings to fall to within $200 million and $215 million. It believes its revenue will come in between $178 million and $185 million, and that it will lose between $0.38 and $0.40 per share on an adjusted basis. Analysts had been projecting FireEye to lose around $0.36 per share on around $193 million worth of revenue.
Source: FireEye.
Stepping down, but staying onDave DeWalt joined FireEye in 2012, becoming the chairman of the company's board of directors. Later that year, he was appointed the company's CEO. He led FireEye through its initial public offering in the fall of 2013, and has overseen the company's steady growth and recent slew of acquisitions.
But FireEye has decided to make a change, and will swap DeWalt for current President Kevin Mandia in June. DeWalt will continue on at FireEye, but in the role of executive chairman.
Even before Thursday's loss, FireEye shares had fallen more than 66% in the last 12 months, as its revenue has consistently underperformed expectations. Mandia could help return FireEye to more rapid growth. But it may also signal a shift in the company's strategy, and change the discussion around FireEye's prospects as an investment.
FireEye has long been seen as a potential takeover target, and DeWalt appeared to be the perfect CEO to position the company for a sale. Before coming to FireEye, he led McAfee, and before that, Documentum -- both were acquired by larger companies.
FireEye remains intriguing, as it continues to grow revenue at a rapid pace. Unfortunately, its growth hasn't been fast enough to satiate investors, and Thursday's decline is unsurprising.
The article FireEye, Inc. Plunges as CEO Dave DeWalt Steps Down originally appeared on Fool.com.
Sam Mattera has no position in any stocks mentioned. The Motley Fool owns shares of and recommends FireEye. Try any of our Foolish newsletter services free for 30 days. We Fools may not all hold the same opinions, but we all believe that considering a diverse range of insights makes us better investors. The Motley Fool has a disclosure policy.
Copyright 1995 - 2016 The Motley Fool, LLC. All rights reserved. The Motley Fool has a disclosure policy.