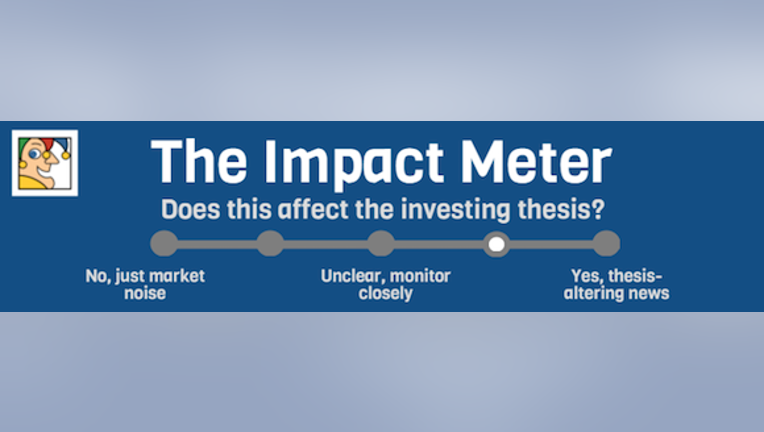 Image source: FireEye.
What happened
After months of searching, cybersecurity vendor FireEye (NASDAQ: FEYE) has announced that Bill Robbins will join FireEye as its new executive vice president of worldwide sales, reporting directly to CEO Kevin Mandia. Robbins has over two decades of leadership experience in cybersecurity and technology, previously working for Symantec and Nuance Communications. His most recent position was head of worldwide sales at the latter.
In a statement, Mandia said, "Bill has an extraordinary track record of sales management and operations success, overseeing teams that have driven revenue for a broad range of technologies. Bill's experience as a sales leader and a senior operations executive will be invaluable as we move forward to transform our sales organization to capitalize on new opportunities in the evolving cyber security market."
Does it matter?
It's been a pivotal year for FireEye. Shares are down by a third year to date, following a tough 2015 as well. The company is undergoing some restructuring, and appointed Mandia as CEO just six months ago. FireEye continues to make progress with reducing its cost structure, and investors cheered on strong third-quarter earnings that were announced earlier this month. The company was able to beat expectations despite the ongoing search for a head of worldwide sales, which has now concluded with Robbins' hire. Between strengthening the leadership team and continued progress with costs, FireEye seems to have found its footing and is hopefully setting itself up for a stronger 2017.
10 stocks we like better than FireEye When investing geniuses David and Tom Gardner have a stock tip, it can pay to listen. After all, the newsletter they have run for over a decade, Motley Fool Stock Advisor, has tripled the market.*
David and Tom just revealed what they believe are the ten best stocks for investors to buy right now... and FireEye wasn't one of them! That's right -- they think these 10 stocks are even better buys.
Click here to learn about these picks!
*Stock Advisor returns as of November 7, 2016
Evan Niu, CFA has no position in any stocks mentioned. The Motley Fool owns shares of and recommends FireEye. The Motley Fool recommends Nuance Communications. Try any of our Foolish newsletter services free for 30 days. We Fools may not all hold the same opinions, but we all believe that considering a diverse range of insights makes us better investors. The Motley Fool has a disclosure policy.