Fire near Zurich's main train station disrupts transport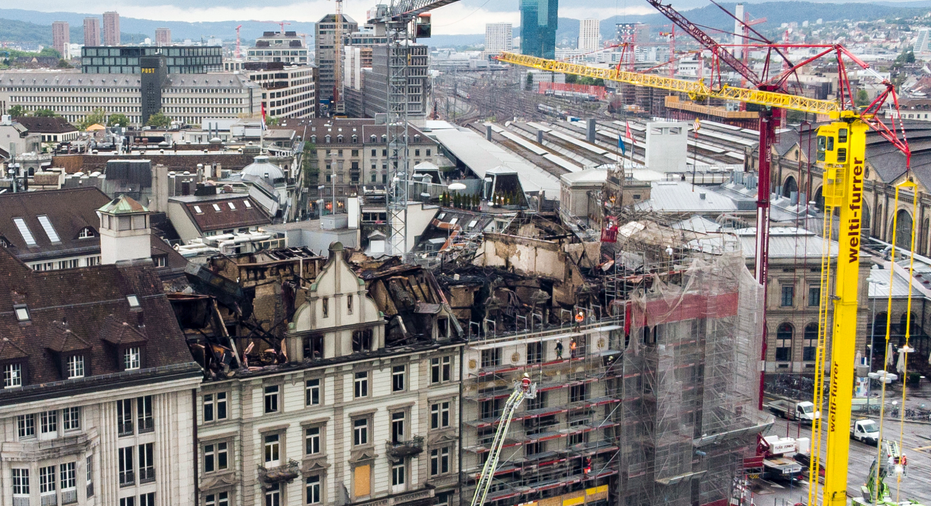 A fire in a building near Zurich's main train station is disrupting traffic and transport in Switzerland's biggest city.
The blaze in the building across the road from the station erupted early Saturday and left much of the structure in danger of collapse. During the fire, there were two explosions inside the building, where construction work had been underway in recent months. Local authorities said no one was injured.
The square in front of the train station and parts of surrounding streets were closed, disrupting traffic and the local tram network.
The cause of the fire wasn't immediately clear, but police and prosecutors found no immediate evidence of any crime.