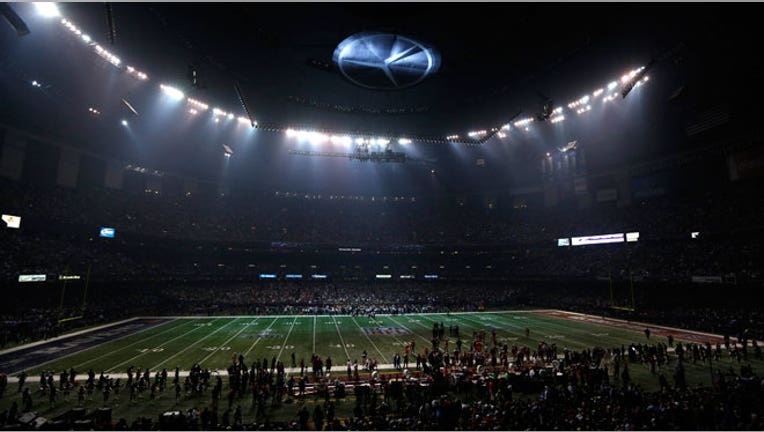 FINRA, Wall Street's self-regulator, barred a Florida broker on Thursday for allegedly steering 31 NFL players into a shady casino investment that lost his clients about $40 million.
According to FINRA, Jeffrey Rubin, who operated Florida-based Pro Sports Financial, made "unsuitable recommendations" to an NFL player to invest in "illiquid, high-risk securities" tied to a now-bankrupt casino in Alabama. That NFL player, who wasn't named by FINRA, lost about $3 million on the deal.
FINRA said 30 other NFL players also invested in the casino project, based on Rubin's referrals, and lost about $40 million.
One player, according to FINRA, invested a total of $3.5 million, which represented "a majority of his liquid net worth," in "four high-risk securities."
Rubin cashed in on the casino transactions, receiving a 4% ownership stake and $500,000 from the project promoter for the referrals, FINRA said.
"This case demonstrates how broker misconduct can target high-income, inexperienced, and vulnerable investors," Brad Bennett, FINRA's executive vice president and chief of enforcement, said in a statement. "Jeffrey Rubin took advantage of professional athletes who placed their trust in him."
FINRA said Rubin neither admitted nor denied the charges but did consent to the entry of the regulator's findings.
Rubin gained attention in the sports world for his role in helping to expose a $15 million Ponzi scheme involving former NFL agent Tank Black.
According to a September report by Yahoo Sports, the former and current players who lost money in the casino include Fred Taylor, Jevon Kearse, Terrell Owens, Plaxico Burress, Clinton Portis, Roscoe Parrish, Gerard Warren, Kyle Orton, Greg Olsen, Santonio Holmes and Santana Moss.
When reached by phone, Taylor, who retired in 2011, said: "I know Jeff but I won't comment about my relationship with him."
The NFL declined to comment specifically on the news, but a spokesman said active players are not allowed to invest in casinos. It's unclear if the NFL is investigating the matter.
It's also not clear if Rubin was part of a financial advisor registration program administered by the league's player association, the NFLPA. The program, which requires applicants to pay a $2,500 fee to register, aims to protect players from receiving "poor financial advice," according to the NFLPA website.
Representatives from the NFLPA didn't immediately respond to a request for comment.
Rubin, who at the time was working at Alterna Capital Corporation and International Assets Advisory, failed to obtain required approval from his employers to participate in the securities transactions involving the casino, FINRA said.
This is not the first run-in with FINRA for Rubin, who was fined $40,000 in 2004 to settle a complaint by former NFL linebacker Johnny Rutledge, Yahoo Sports reported.
The NFL has worked with FINRA since January 2011, last year unveiling a new program with FINRA's Investor Education Foundation to assist incoming players "spot and avoid investment fraud" and begin their career by making "informed financial decisions."