"Finding Dory" Tops North America Box Office Again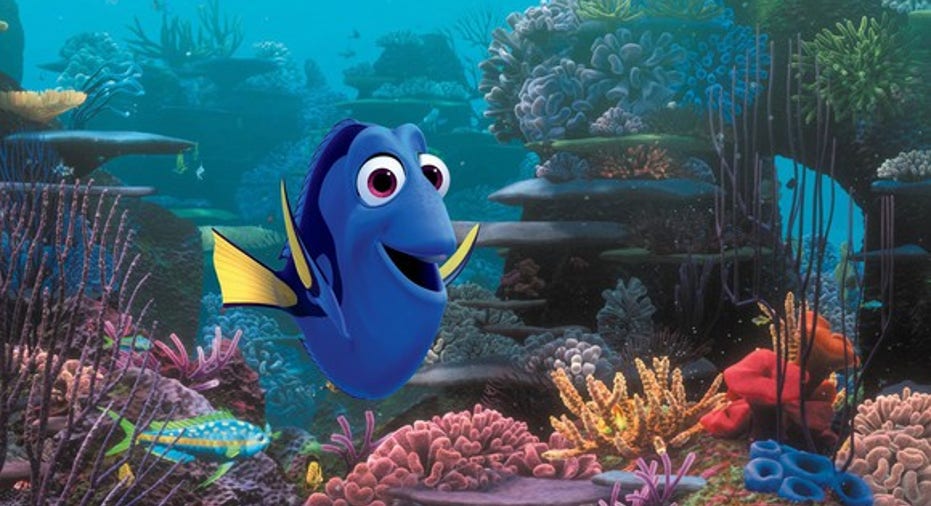 Disney's "Finding Dory" topped the North America box office for a third straight weekend.
The film, which features the vocal talents of Ellen DeGeneres and Albert Brooks, brought in an estimated 41.9 million dollars in ticket sales.
Debuting this weekend, "The Legend of Tarzan," starring Alexander Skarsgard and Margot Robbie, earned 38.1 million dollars for the weekend from Friday (July 01) through Sunday (July 03), according to the movie tracking website boxofficemojo.com. The film follows the vine-swinging Tarzan as he returns to the jungles of the Congo to help save his childhood land from an evil man, played by Christoph Waltz.
Also new this week, in third place, "The Purge: Election Year," the third installment in "The Purge" franchise. This time, the movie follows the fate of a senator who is against 'The Purge' - a yearly day when all crime, including murder, is legal. It's brought in 30.9 million dollars in its first weekend.
The third film to open this weekend was "The BFG." Directed by Steven Spielberg, the movie follows a young girl who befriends a kind giant, known as BFG, who together work to stop an invasion of more evil, man-eating giants. The film brought in 19.6 million dollars in box officereturns.
In its second week in theaters, the alien sci-fi film "Independence Day: Resurgence" earned an estimated 16.5 million dollars in ticket sales, to round off the top five films for the weekend, according to boxofficemojo.com.