Financials Help Limit Losses from Tech Decline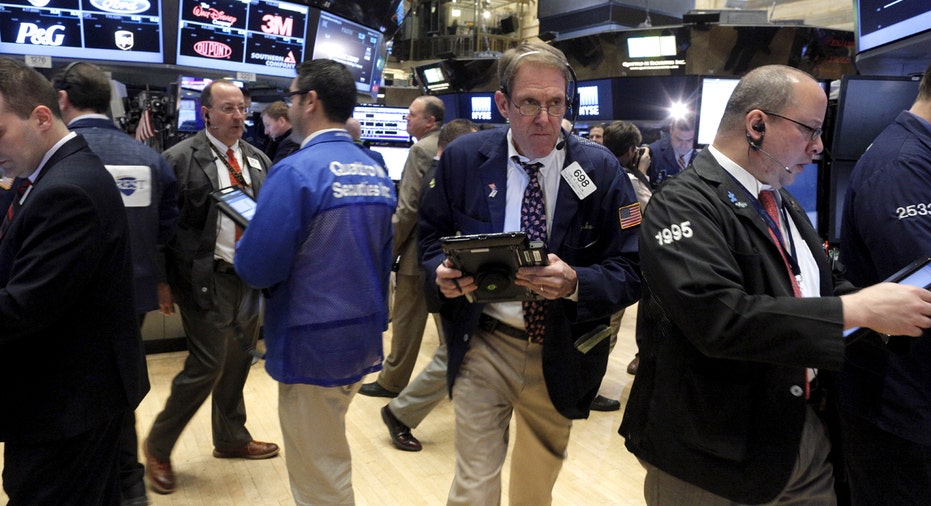 Apple dragged down U.S. stocks after EU antitrust regulators ordered the company to pay about $14.5 billion in back taxes to the Irish government, but a gain in financial stocks limited the impact.
The iPhone maker's shares fell 0.9 percent, pushing the S&P 500 technology index to its biggest decline in nearly a week.
However, the markets are still focused on the U.S. Federal Reserve and its path to interest rates after Fed Chair Janet Yellen said last week that the case for a rate hike was strengthening.
"Equities are likely to turn sideways as investors enter a wait-and-see mode until greater evidence of economic growth comes forth," said Terry Sandven, chief equities strategist at U.S. Bank Wealth Management in Minneapolis.
Fed Vice Chairman Stanley Fischer, in an interview with Bloomberg TV on Tuesday, said the U.S. job market is close to full strength and the pace of interest rate hikes will depend on how well the economy is doing.
The financial index was trading at its highest level since Dec. 16, when the Fed raised interest rates for the first time in nearly 10 years.
Wells Fargo, Bank of America, JPMorgan and Citigroup gained between 0.8-1.5 percent and were among the top influences on the S&P.
Investors are awaiting a report on monthly payrolls data due on Friday to assess whether it would support the hawkish tone set by Fed officials.
Data on Tuesday showed consumer confidence index unexpectedly rose to 101.1 in August. Analysts had expected the measure to edge lower to 97.
At 12:23 p.m. ET, the Dow Jones industrial average was down 47.6 points, or 0.26 percent, at 18,455.39.
The S&P 500 was down 3.22 points, or 0.15 percent, at 2,177.16.
The Nasdaq Composite was down 7.80 points, or 0.15 percent, at 5,224.52.
Seven of the 10 major S&P 500 indexes were lower, with the utilities falling the most by 0.65 percent. Up to Monday's close, the index had risen about 13 percent this year.
Hershey dropped 11.2 percent to $99.19 after Mondelez abandoned its pursuit to buy the chocolate maker on Monday. Mondelez rose 3.7 percent.
Abercrombie & Fitch plunged 21 percent after the apparel retailer said it no longer expects comparable sales to improve this year.
Advancing issues outnumbered decliners on the NYSE by 1,496 to 1,382. On the Nasdaq, 1,602 issues rose and 1,128 fell.
The S&P 500 index showed 26 new 52-week highs and no new lows, while the Nasdaq recorded 104 new highs and 11 new lows. (Reporting by Yashaswini Swamynathan in Bengaluru; Editing by Don Sebastian)