Financial Sector Leads Declines on Wall Street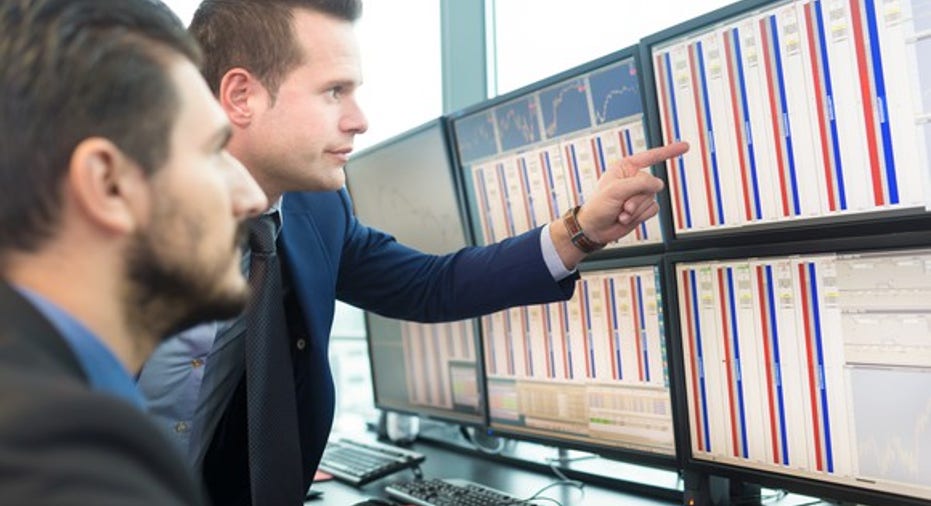 The Dow Jones Industrial Average fell Tuesday as bank shares tumbled.
Other postelection trades also reversed, with government bonds strengthening and the dollar sliding to a one-month low. After Election Day, investors betting on higher growth and inflation under President-elect Donald Trump sent the dollar and shares of financial and industrial companies higher while selling long-dated government debt and gold. Yet in recent weeks, many of the most popular trades have stalled.
The S&P 500 financials sector slid 2.3%, its worst day in months. Morgan Stanley, which posted its best fourth-quarter results since the financial crisis, fell 3.8%. Goldman Sachs Group Inc. and J.P. Morgan Chase & Co. lost more than 3% apiece, weighing on the Dow industrials.
The WSJ Dollar Index, which tracks the currency against a basket of 16 others, tumbled more than 1% to a one-month low after Mr. Trump described the currency as "too strong" in an earlier interview with The Wall Street Journal.
Government bonds climbed, with the yield on the 10-year U.S. Treasury note falling to 2.327%, according to Tradeweb, from 2.380% on Friday. Earlier, the yield had fallen to 2.307% -- its lowest intraday level since Nov. 29. Yields fall as bond prices rise.
Some investors and analysts attributed the day's action to nervousness just days ahead of the presidential inauguration, following steep moves after the November election.
"We had this period of time where we rallied on potential policies, but now the market is looking for what actually comes in," said Brent Schutte, chief investment strategist at Northwestern Mutual Wealth Management Company.
The Dow Jones Industrial Average declined 59 points, or 0.3%, to 19827. The S&P 500 declined 0.3% and the Nasdaq Composite lost 0.6%.
Haven assets gained. Gold for January delivery gained 1.4% to $1,212.00 an ounce, its highest settlement since Nov. 17. Shares of dividend-paying stocks, which also tend to benefit when investors are seeking safety, rose in the S&P 500, with the utilities sector up 1.2%.
In Europe, stocks pared earlier declines and the British pound charged back from a 31-year low after Prime Minister Theresa May gave more details about her plans to take the U.K. out of the European Union.
The Stoxx Europe 600 fell 0.2%, and the British pound rose 2.9% against the dollar to $1.2395.
While Mrs. May said in her speech that the U.K. intends to leave the European Union's single market, "the most negative aspects of her speech were already out there, and everything else was pretty levelheaded in tone," said Stephen Gallo, strategist at BMO Capital Markets.
Earlier, a stronger yen weighed on stocks in Japan, sending the Nikkei Stock Average down 1.5% in its biggest drop this year. The Shanghai Composite recovered from early losses to rise 0.2%, ending a five-day losing streak, while the Hang Seng Index added 0.5%.