Financial firms fear turmoil over fraught U.S. debt ceiling talks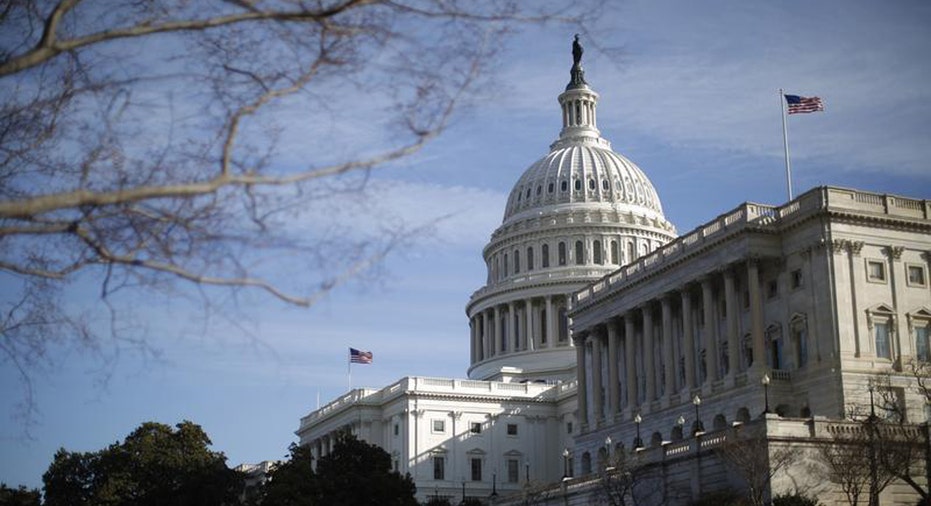 Financial firms are sounding alarm bells and dusting off contingency plans over fears an increasingly dysfunctional U.S. Congress may fail to reach a deal to raise the country's debt limit.
Several lobbyists, representing dozens of bankers, investors and credit rating agencies, told Reuters they are worried that dynamics at play in Washington – a bitterly divided Republican party and unpredictable President Donald Trump – could rule out a deal before an October deadline.
Policymakers have vowed to provide disaster relief to areas affected by Hurricane Harvey, boosting hopes the debt limit battle could be included in an agreement on a legislative package.
But the acrimonious atmosphere following Trump's remarks about the Charlottesville protests this month, which cost him key backers in the business community and raised worries about his ability to broker a deal, still lingers.
The debt ceiling is a legal cap on how much money the government can borrow to fund its budget deficits and meet debt obligations. Failure to raise it from the current $19.8 trillion could lead to default, sending shockwaves across global markets.
"The stakes here are incredibly high. The economic impact associated with debt default is so immense," said Rob Nichols, president and CEO of the American Bankers Association (ABA), one of the country's key financial lobby groups.
"We're monitoring this extremely closely and we will mobilize as needed throughout September."
While leading lawmakers and the administration have pledged it will get done, some corners of financial markets are already on edge. After all, Goldman Sachs estimated that failure to lift the cap would force a government spending cut equal to between 3 and 4 percent of U.S. gross domestic product, which would have crippling economic consequences.
Moreover, previous debt limit negotiations went down to the wire, and the now-notorious 2011 standoff led S&P Global Ratings to downgrade U.S. sovereign debt for the first time. The episode wiped $2.4 trillion off U.S. stocks.
The Securities Industry and Financial Markets Association (SIFMA), a trade group representing hundreds of financial firms, said it had reprised contingency plans drawn-up during the previous showdowns and was working with firms to prepare for extreme volatility in the event of a default.
These plans aim to ensure firms have enough technology capacity, staff and cash to handle high trading volumes.
A separate plan being reviewed by another trade organization, the Treasury Market Practices Group (TMPG), includes protocols for trading in defaulted Treasuries, according to information on its website. SIFMA is also planning for that.
"We want to make sure we're on the same page and prepared, should anything happen," said Robert Toomey, SIFMA's managing director and associate counsel. "We believe this will get done, but we still have to prepare for it notwithstanding."
A spokesman for the TMPG was not immediately available for comment.
DEMOCRAT VOTES
Treasury Secretary Steven Mnuchin has urged Congress to raise the cap by Sept. 29 and said last week he was "100 percent confident" this would happen. Senate Majority Leader Mitch McConnell and House Speaker Paul Ryan have also promised the United States would not default
But Wall Street players, who are highly exposed to any potential market mayhem, are worried Mnuchin and McConnell will not be able to get a divided Republican party to play ball.
Many conservative Republicans have indicated they will only vote for a debt limit bill that contains promises of federal spending cuts, meaning Trump, Mnuchin and McConnell will likely need Democrat votes to get the bill through.
The president is also seen as a wild card after he failed to denounce Nazi sympathizers at protests in Charlottesville. This, combined with his attacks on members of his own party, has raised questions over Trump's ability to build consensus on the debt limit, one bank lobbyist said.
"Everyone is very worried," he added.
Trump last week tweeted that the ceiling was "now a mess" blaming Ryan and McConnell.
"He took the two people he has to count on for this, and smack[ed] them around. It's going to make it harder," said Steve Bell, a former Republican director of the Senate Budget Committee and now director at the Bipartisan Policy Center, referring to Trump's tweet.
The White House did not respond to a request for comment.
Industry executives also point to an understaffed Treasury, which has yet to hold meetings with banks and investors - a tactic used by the Obama administration to calm Wall Street jitters.
Lobbyists said they expected to hear from the administration after Labor Day, when they would also attempt to persuade skeptics in Congress to pass the limit.
"Treasury routinely reaches out to market participants to foster a steady dialogue on key issues, including the debt limit," said a Treasury spokesperson.
"The government intends to pay its debts."
(Reporting by Michelle Price and Pete Schroeder in Washington; additional reporting by Dan Freed in New York; Editing by Dan Burns and Andrew Hay)