Fidelity vs. E*TRADE: Discount Brokers for Long-Term Investing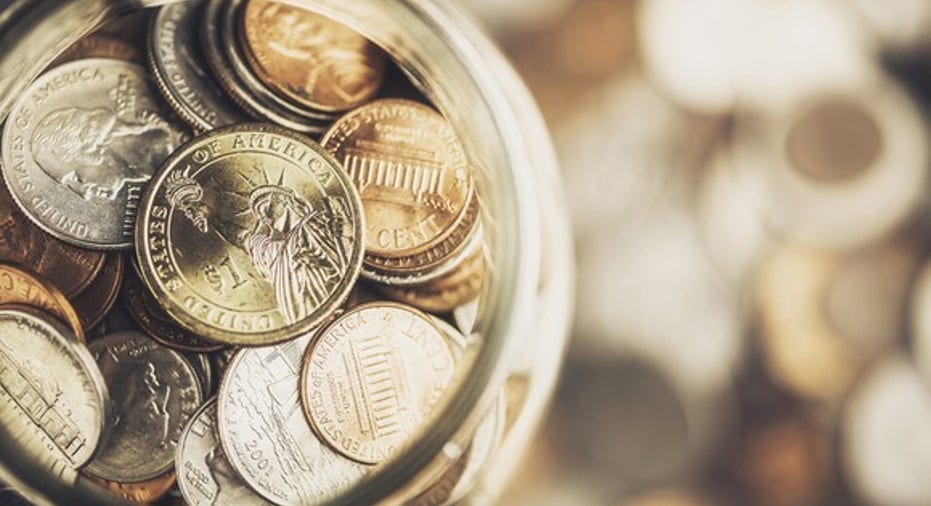 Once you have passed personal finance 101 by paying off your high-interest debt and established some emergency savings, it may be time to start thinking about how you can grow your moneyopening a brokerage account to invest in stocks and funds. Two popular choices, Fidelity and E*TRADE, make investing easy, inexpensive, and provide a wealth of research tools to help individual investors find great investments. Here's how Fidelity and E*TRADE compare on several criteria that are important for long-term investors.
Trading costs and commissions
Fidelity and E*TRADE have low-priced commissions that ensure that more of your money goes to your investments rather than trading costs. The table below shows the standard commission prices for clients of Fidelity and E*TRADE.
| Broker | Stocks/Options | ETFs | Mutual funds |
| --- | --- | --- | --- |
| Fidelity | $7.95 per trade + $0.75 per options contract | $7.95 per trade | $49.95 per purchase |
| E*TRADE | $9.99 per trade + $0.75 per options contract | $9.99 per trade | $19.99 per purchase |
Source: Company websites.
As is the case with many discount brokerages, the difference in trading commissions is pretty small -- just a few dollars for stock, stock option, and ETF trades. Commission differences are steeper for mutual funds, but Fidelity and E*TRADE have some no-transaction-fee (NTF) funds that can be purchased for free, further minimizing your true trading costs.
Commission-free ETFs and NTF funds
Fidelity and Merrill Edge both maintain a list of funds that are no-transaction-fee (NTF), meaning that the brokerage does not charge a fee to buy or sell them.
| Broker | Commission-free ETFs | NTF Mutual funds |
| --- | --- | --- |
| Fidelity | 91 ETFs (iShares and Fidelity) | 3,632 |
| E*TRADE | 105 (WisdomTree, Global X, and Deutsche Bank) | 2,500+ |
Source: Company websites.
Depending on your needs, either brokerage may offer a fee-free way to buy and sell funds that fit your investment portfolio. Fidelity customers can buy Fidelity and iShares ETFs, which can serve as building blocks for a very diversified portfolio. E*TRADE customers can trade WisdomTree's clever dividend-focused ETFs fee-free, for example. Depending on how you use funds and ETFs in your portfolio, either broker could be a good fit for you.
Account minimums
If you'd like to get started without breaking your bank account, E*TRADE's minimum deposit of $500 is more accessible than Fidelity's minimum initial deposit of $2,500. In any event, neither brokerage has a minimum so high that it would dissuade serious investors from opening an account.
Keep in mind that making a larger initial deposit may qualify you for special offers, including commission-free trades and cash incentives. We maintain a regularly updated resource of special offers for IRA accounts as well as traditional brokerage accounts, which can help you maximize your perks based on how much you can afford to deposit when you open an account.
E*TRADE and Fidelity's low minimum account requirements mean you can get started without emptying your savings account. Image source: Getty Images.
Trading platforms
The quality of a trading platform may be more important to frequent traders than long-term investors. The Motley Fool has always taken the long view by investing in stocks that we want to hold for years or decades at a time. Therefore, we don't do much trading, and find that virtually any trading platform will fit our needs.
We'll leave the trading platform up to you, as we don't really spend that much time in our brokerage accounts, and don't really care how a trading platform works as long as it works when we need it to. Besides, a group of 50 people will all have a different opinion on which broker has the best platform, given it's mostly just personal preference.
International stocks and ADRs
If you want to invest in foreign stocks, you should know the differences between Fidelity and E*TRADE.
Fidelity offers trading in markets in 25 countries around the world. Additionally, its brokerage clients can trade American Depositary Receipts (ADRs) that are listed on U.S. exchanges. One caveat: Fidelity charges higher commissions depending on the market you wish to trade, so the standard commissions don't reflect the price to trade foreign stocks.
E*TRADE customers do not have access to international markets, but they can freely trade ADRs. If you like investing in individual stocks listed on foreign stock markets, this difference may be more important to you.
Research quality and tools
We generally think that getting access to proprietary research and tools as a perk of having a brokerage account is a good thing for individual investors. Fidelity offers its clients access to screen stocks and funds quantitatively, while also offering access to third-party research and earnings estimates from the likes of Thomson Reuters, Morningstar, and other providers. E*TRADE offers screens to find stock and fund ideas, plus third-party research from Thomson Reuters, Capital IQ, Credit Suisse, and Morningstar.
Long-term investors will find plenty of research capabilities to suit their investment portfolio at either brokerage.
Mobile app reviews
Both brokers make it possible to manage your portfolio from your phone, tablet, or another mobile device. Here's how each brokers' users and clients rated their mobile capabilities on iOS and Android (as of 12/05/2016).
| Broker | Apple App Store | Android Store |
| --- | --- | --- |
| Fidelity | 4.0 stars | 4.5 stars |
| E*TRADE | 1.5 stars | 4.0 stars |
Source: Relevant app stores.
Picking a brokerage account for you
Ultimately, E*TRADE and Fidelity have competitive commission prices, low minimum account sizes, and research capabilities to help their customers stay informed about their investment portfolios. Long-term Foolish investors can find that either brokerage can suit their needs just fine.
To be clear: The Motley Fool does not endorse any particular broker, but investors should check outFool.com's Broker Center to aid in comparison shopping the features, benefits, and costs of several industry-leading brokerage services.
A secret billion-dollar stock opportunity The world's biggest tech company forgot to show you something, but a few Wall Street analysts and the Fool didn't miss a beat: There's a small company that's powering their brand-new gadgets and the coming revolution in technology. And we think its stock price has nearly unlimited room to run for early in-the-know investors! To be one of them, just click here.
Jordan Wathen has no position in any stocks mentioned. The Motley Fool recommends WisdomTree Investments. Try any of our Foolish newsletter services free for 30 days. We Fools may not all hold the same opinions, but we all believe that considering a diverse range of insights makes us better investors. The Motley Fool has a disclosure policy.