Fidelity Biotech Fund: Better than the Index?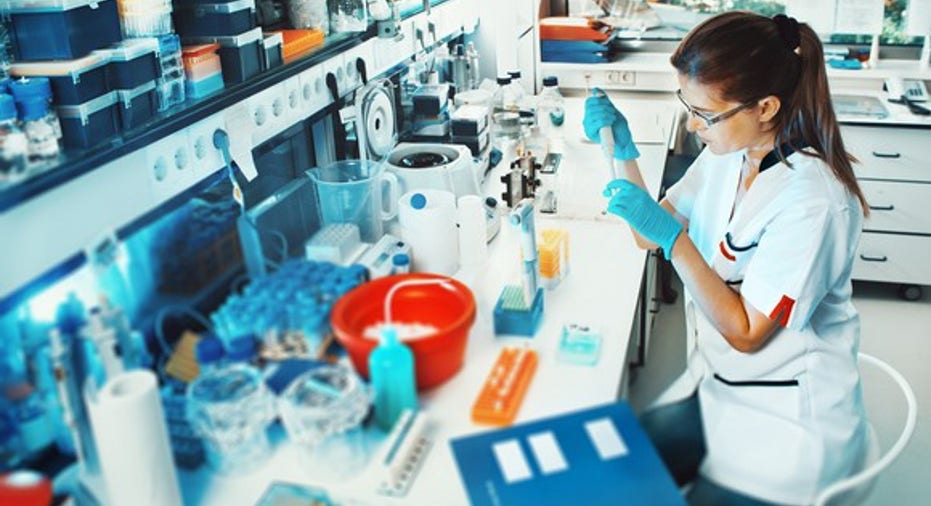 Image source: Getty Images.
Of all the Fidelity mutual funds, its healthcare-focused funds have some of the best records. The Fidelity Select Biotechnology Portfolio (NASDAQMUTFUND: FBIOX) is no outlier on performance, putting up returns that top many actively managed funds over multi-year periods.
Source: Fidelity
But there may be more to its performance than meets the eye. The fund seems to have benefited more from a rising tide in biotech stocks rather than stock selection.
1. How the Select Biotechnology fund picks stocks
Rather loosely defined, to Fidelity, a biotech company can be any that benefits "significantly from scientific and technological advances in biotechnology."
The fund focuses on four major themes: strong product pipelines, turnarounds, breakthroughs, and early stage companies that have attractive futures. The fund is diverse, frequently holding investments in more than 200 companies.
In an interview published by Fidelity, fund manager Rajiv Kaul said that "historically we have held between 65 and 70 percent of assets in shares of larger, more established firms, with the balance of the fund's assets trying to capture greater upside from the newer, more innovative names."
2. What it costs
Biotech funds remain relatively expensive to invest in, as popular index fund favorites like iShares Nasdaq Biotechnology ETF (NASDAQ: IBB), SPDR S&P Biotech ETF (NYSEMKT: XBI), and the First Trust NYSE Arca Biotechnology Index Fund (NYSEMKT: FBT) ETFs carry expense ratios that, while being less expensive, aren't substantially less expensive than actively managed funds.
Source: Fund sponsors
This actively-managed fund is less expensive than other active funds, costing just 0.73% per year compared to an industry average of 0.84%. That said, investors can find less-expensive biotech index funds with feesthat range from 0.35% to 0.60% of assets each year.
Despite a lower-than-average fee for active funds, investors should keep in mind the construction of its portfolio. With more than 200 stocks, and a majority of assets invested in larger, more established companies, it may be more difficult for the fund to outperform its benchmark, even with a smaller fund fee standing in the way.
3. Historical performance
At the end of the day, it's performance that matters most. When compared to biotech index funds over the last 3-, 5-, and 10-year periods, one finds that its performance has been middle of the pack at best, even after adjusting for volatility.
Annualized returns for Fidelity Select Biotechnology and comparable index funds are below.
Source: Morningstar
Riding a rising tide
Fidelity's biotech fund ranked among the best-performing healthcare funds for years, but its performance has been simply average relative to biotech-specific funds. The fund's vast diversification (200+ stocks) and focus on more established companies leave just a minority of assets invested in the kinds of smaller companies where active management can theoretically earn the biggest edge for funds.
10 stocks we like better than Fidelity Select Biotechnology When investing geniuses David and Tom Gardner have a stock tip, it can pay to listen. After all, the newsletter they have run for over a decade, Motley Fool Stock Advisor, has tripled the market.*
David and Tom just revealed what they believe are the 10 best stocks for investors to buy right now... and FIDELITY SELECT BIOTECHNOLOGY PT wasn't one of them! That's right -- they think these 10 stocks are even better buys.
Click here to learn about these picks!
*Stock Advisor returns as of January 4, 2017
Jordan Wathen has no position in any stocks mentioned. The Motley Fool has no position in any of the stocks mentioned. The Motley Fool has a disclosure policy.