Fiat Chrysler Shares Tank After EPA Cheating Accusations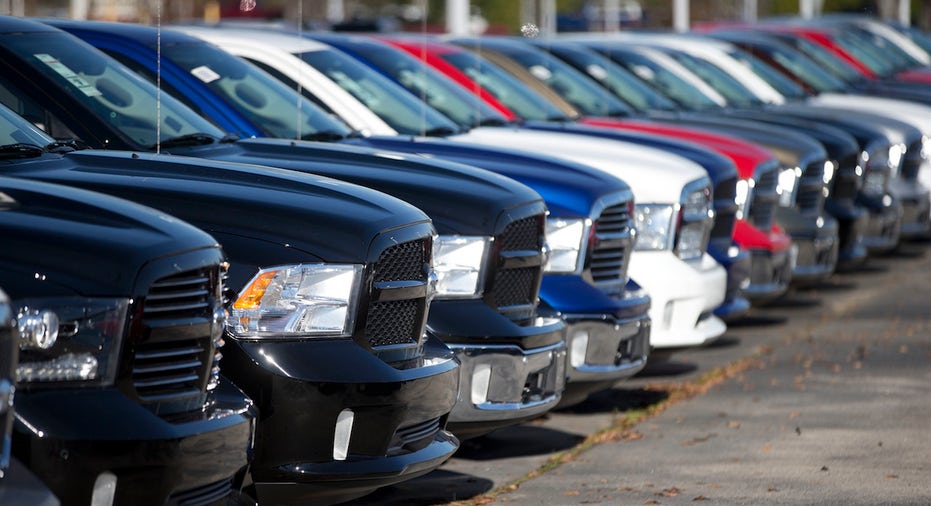 The U.S. Environmental Protection Agency on Thursday accused Fiat Chrysler Automobiles NV of illegally using hidden software that allowed significant excess diesel emissions, the result of a probe that stemmed from regulators' investigation of rival Volkswagen AG.
The EPA action affects 104,000 U.S. trucks and SUVs sold since 2014, about one-sixth the number of vehicles than in the Volkswagen case. The maximum fine is about $4.6 billion.
The EPA and California Air Resources Board told Fiat Chrysler it believes its undeclared auxiliary emissions control software allowed vehicles to generate excess pollution in violation of the law.
Fiat Chrysler CEO Sergio Marchionne denied the company was cheating and has been in talks with EPA and made significant disclosures of documents.
"We have done nothing that is illegal," he said. "There was never any intent of creating conditions that were designed to defeat the testing process. This is absolute nonsense."
The company's U.S. arm, FCA US, said in a statement it is "disappointed" with the EPA assertions. It said its "diesel-powered vehicles meet all applicable regulatory requirements."
EPA has reviews ongoing of other automakers' emissions systems, but it is not clear if they have found any additional wrongdoing. In April, Daimler AG said the U.S. Justice Department had asked the carmaker to investigate its emissions certification process for vehicles including its Mercedes brand.
Regulators said FCA failed to disclose engine management software in 104,000 U.S. 2014-2016 Jeep Grand Cherokees and Dodge Ram 1500 trucks with 3.0-liter diesel engines. The undisclosed software results in increased emissions of nitrogen oxides (NOx). EPA is still investigating if the software constitutes a "defeat device."
"Failing to disclose software that affects emissions in a vehicle's engine is a serious violation of the law, which can result in harmful pollution," said Cynthia Giles, an EPA official, in a statement.
FCA said it will prove to the EPA that its emissions controls are justified and not 'defeat devices' under applicable regulations.
The EPA said it has found at least eight undisclosed pieces of software that can alter how a vehicle emits air pollution.
EPA said Fiat Chrysler had recalled vehicles for one of the undisclosed pieces of software and had only used it in 2014 models.
By contesting the charge, FCA will push the case into the administration of President-elect Donald Trump. It is not clear how Trump's EPA will handle this or similar issues.
Trump, who takes office Jan. 20, has nominated Oklahoma Attorney General Scott Pruitt, a critic of federal environmental regulation, to lead the EPA.
"FCA US intends to work with the incoming administration to present its case and resolve this matter fairly and equitably," the company said.
SHARES SLIDE
FCA's Milan-listed shares closed down 16 percent, weighing on the auto sector and wider European stock markets.
U.S.-listed shares were temporarily halted, then reopened and were last down 12 percent.
The EPA announcement comes amid rising scrutiny of automakers after Volkswagen AG admitted to cheating diesel emissions tests in 580,000 U.S. vehicles.
The EPA has for months declined to certify Fiat Chrysler's 2017 diesel vehicles for sale in the United States, but the automaker has continued to sell 2016 diesel models. Marchionne said they will not stop selling the new 2016 models in dealer showrooms.
In 2015, EPA said it would review all U.S. diesel vehicles following an admission from Volkswagen that it installed software in cars allowing them to emit up to 40 times legally permissible level of pollution.
On Wednesday, VW agreed to pay $4.3 billion in criminal and civil fines and plead guilty to three felonies for misleading regulators and selling polluting vehicles.
The EPA has extensively investigated the vehicles and Fiat Chrysler has turned over significant documents as part of the probe, two people briefed on the matter said.
Fiat Chrysler could face fines of $44,539 per vehicle if it is proven that it violated emissions rules.
European regulators have also raised questions about Fiat Chrysler diesels.
Last fall, Germany wrote a letter to the European Commission accusing FCA of using an illegal device to switch off exhaust treatment systems in diesel engines in Fiat and Jeep vehicles sold in Europe. (Reporting by David Shepardson in New York; Additional reporting by Bernie Woodall in Detroit, Agnieszka Flak in Milan and Giles Guillaume in Paris; Editing by Nick Zieminski)