Fees and Volumes Fuel a Strong Quarter for ONEOK, Inc.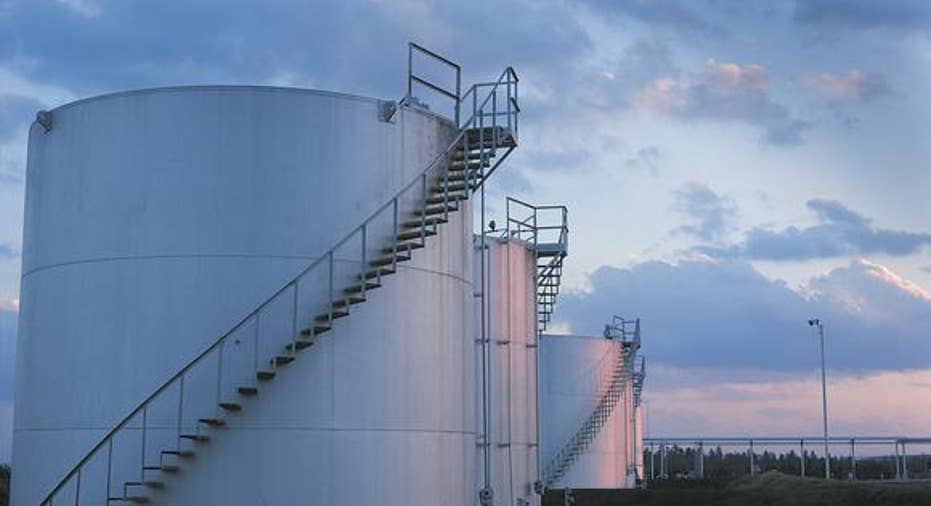 While ONEOK reported strong financial results in 2015 amid the growing storm in the energy market, there were concerns that some cracks had begun to form beneath the surface. In particular, the company's MLP, ONEOK Partners , was experiencing weakness because of its direct exposure to commodity prices, which stoked fears that this would eventually spill over into ONEOK's results. Those concerns, however, no longer seem to be an issue, as ONEOK Partners reported very solid first-quarter results after the closing bell on Tuesday, leading to equally solid results for parent company ONEOK.
Drilling down into the numbersFor the first quarter, ONEOK reported an 11.3% increase in cash flow available for dividends, thanks in part to a 16.8% jump in distributions declared from ONEOK Partners. That enabled the company to report a very strong 1.31 dividend coverage ratio, up from 1.2 in the first quarter of last year.
Given that the entirety of ONEOK's income is derived from its ownership interests in ONEOK Partners, its results were really driven by the underlying results of its MLP. That entity delivered a 37.1% surge in adjusted EBITDA because of strong growth in natural gas volumes gathered and processed, which were up 18% and 20%, respectively, as well as solid growth in NGL volumes gathered and fractionated, which were up 6% and 16%, respectively. In addition, the average fee rate in its natural gas gathering and processing segment nearly doubled to $0.68.
This combination of stronger fees and higher volumes fueled growing earnings across all three of ONEOK Partners' segments:
| Adjusted EBITDA by Segment | 1Q16 Actuals | 1Q15 Actuals | Growth (YOY) |
| --- | --- | --- | --- |
| Natural gas liquids | $270.2 million | $192.7 million | 40.2% |
| Natural gas pipelines | $74.3 million | $70.7 million | 5.1% |
| Natural gas gathering and processing | $100.0 million | $60.5 million | 65.3% |
Data Source: ONEOK Partners.
CEO Terry Spencer provided some specific details behind the company's stronger results. In natural gas gathering and processing segment, he noted:
First, Spencer noted that the company's investments are paying off, which is evident by the volume growth delivered by recently completed projects in the Williston Basin. On top of that, the company's contract restructuring efforts are also paying big dividends. In fact, thanks to these efforts the company saw a $41.9 million increase in adjusted EBITDA in this segment over what it would have earned under the prior percent-of-proceeds contracts. That helped to more than offset the $29.9 million negative impact to adjusted EBITDA from lower NGL and natural gas prices on the contracts it has yet to restructure.
Then, turning to the the natural gas liquids segment, Spencer noted that the company "recorded higher NGL volumes gathered and fractionated in the first quarter 2016, compared with the same period in 2015, driven by increased volumes from recent Williston Basin and Mid-Continent natural gas processing plant connections."
Again, volume growth is being driven by the recent completions of key growth projects, which really boosted its cash flow in the quarter.
Thanks to the combination of growing volumes from new additions and additional fee income from contract restructuring, ONEOK Partners' distributable cash flow jumped 60% to $347.6 million. That boosted the company's distribution coverage ratio up to 1.06, which is a vast improvement from the year-ago quarter, when the coverage ratio was a very worrisome 0.60.
A look aheadGiven its solid start to the year, ONEOK Partners is reaffirming its guidance for the full year of $1.88 billion for adjusted EBITDA and $1.39 billion for distributable cash flow. As a result, ONEOK can also maintain its guidance for 2016, which is calling for cash flow available for dividends of $675 million and dividend coverage of 1.3. In other words, despite the steep slide in oil prices during the first quarter, both companies still remain on track to hit their full-year targets.
Investor takeawayONEOK Partners addressed its concerns in a big way this quarter, reporting a very solid quarter considering the pressure it has been under. That's providing a bit more visibility for ONEOK, which is completely reliant on its MLP for income. There is now much more certainty that the companies should indeed be able to maintain their investor distributions at a time when so many other midstream companies are reducing payouts.
The article Fees and Volumes Fuel a Strong Quarter for ONEOK, Inc. originally appeared on Fool.com.
Matt DiLallo has no position in any stocks mentioned. The Motley Fool owns shares of and recommends Oneok. The Motley Fool recommends Oneok Partners. Try any of our Foolish newsletter services free for 30 days. We Fools may not all hold the same opinions, but we all believe that considering a diverse range of insights makes us better investors. The Motley Fool has a disclosure policy.
Copyright 1995 - 2016 The Motley Fool, LLC. All rights reserved. The Motley Fool has a disclosure policy.