Fed's Lacker: More Stimulus Won't Help Economy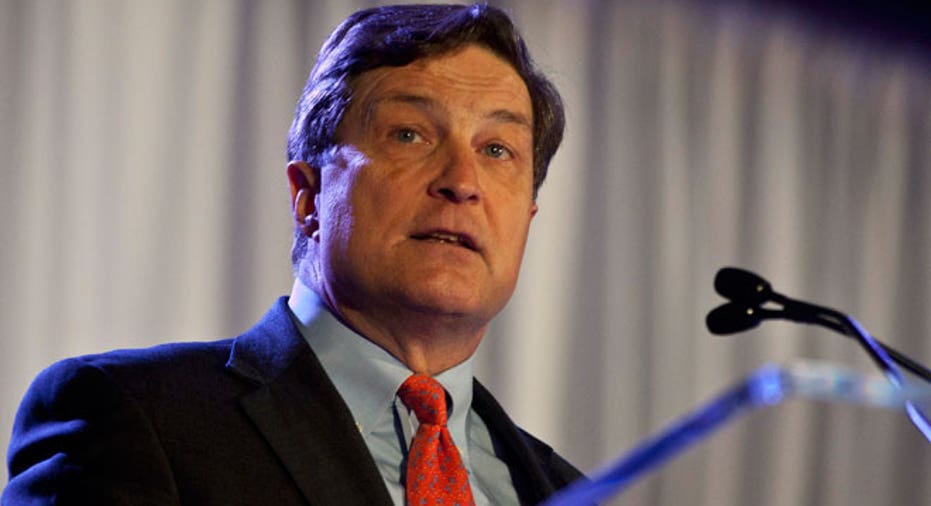 The Federal Reserve's latest monetary stimulus risks higher inflation and will not do much to boost a weakening U.S. economy, the central bank official who dissented against the decision said on Friday.
The Fed on Wednesday announced it was prolonging its efforts to pressure long-term borrowing costs lower even as it slashed forecasts for U.S. economic growth.
But Jeffrey Lacker, an inflation hawk who has opposed every one of the central bank's decisions since rotating into a voting seat this year, argued the new policy will not work.
"I do not believe that further monetary stimulus would make a substantial difference for economic growth and employment without increasing inflation by more than would be desirable," Lacker said in a statement.
Specifically, Lacker pointed to the central bank's newly established inflation goal as a hurdle to further monetary support, despite signs that the labor market has taken a turn for the worse.
"While the outlook for economic growth has clearly weakened in recent weeks, the impediments to stronger growth appear to be beyond the capacity of monetary policy to offset," Lacker said.
"Inflation is currently close to 2 percent, which the Committee has identified as its inflation goal. A significant increase in inflation could threaten the Fed's credibility and make it more difficult to achieve the Committee's longer-run goals, including maximum employment."
However, Lacker added that the Fed might consider additional policy action if the economy experienced a "substantial and persistent" decline in inflation.
Many analysts saw this week's $267 billion extension of Operation Twist, whereby the Fed sells short-term Treasuries and buys longer-dated ones to push already low long-term rates even lower, as the precursor to further stimulus.
If the economy fails to improve, the Fed may choose to embark on a third round of bond purchases or quantitative easing (QE3) without offsetting sales, which would further expand its $2.9 trillion balance sheet.
Fed officials say the goal of its ultra-low rates policy is to force investors to buy riskier assets such as stocks and corporate bonds, which they hope will drive companies to invest and boost confidence in the recovery. (Editing by Lisa Shumaker)