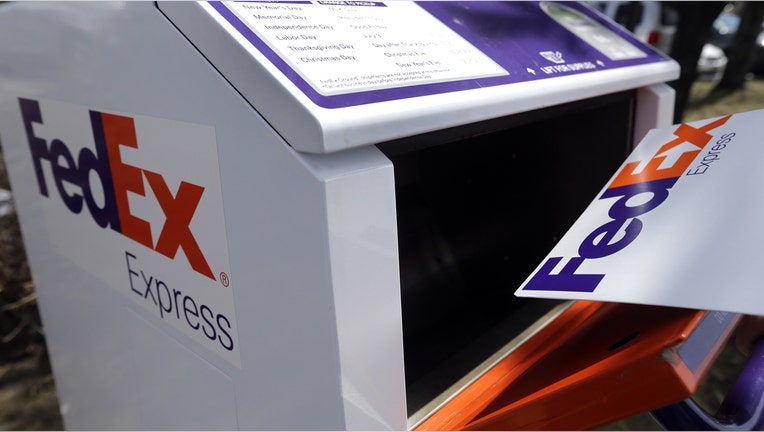 FedEx (NYSE:FDX) on Tuesday is expected to post higher earnings and revenue in its fiscal first quarter, as online shopping continues to carry shipping companies.
FedEx and United Parcel Service (NYSE:UPS) have benefited from significant growth in e-commerce. The parcel delivery giants are handling the influx of online orders, and they have invested heavily in their networks to reduce delivery times.
Memphis, Tennessee-based FedEx is projected to earn $3.14 per share, better than last year's profit of $2.90 per share. Analysts are forecasting a 4.6% increase in revenue to $15.38 billion for the quarter ending Aug. 31. FedEx will report earnings after the bell.
In the fourth quarter, FedEx reported revenue of $15.73 billion, a 21% increase year-over-year. Both ground delivery and express air booked stronger results.
FedEx's newest earnings report serves as a preview of the competitive holiday shopping season, and investors will be looking for clues. Research firm eMarketer has predicted that online holiday sales will rise 17% to $107 billion this year.
FedEx has said it won't charge additional fees for most packages shipped during peak season, unlike its rival. UPS plans to impose surcharges on most orders sent to homes around Black Friday and Christmas.
The impact of a recent cyber-attack at FedEx's Dutch subsidiary will also be in focus Tuesday. TNT Express said its network experienced delays due to the attack, which may hurt FedEx's financial results. The company doesn't have insurance to cover the cyber-attack.
FedEx shares are up 15.5% since the start of 2017, better than the S&P 500's 11.8% gain.