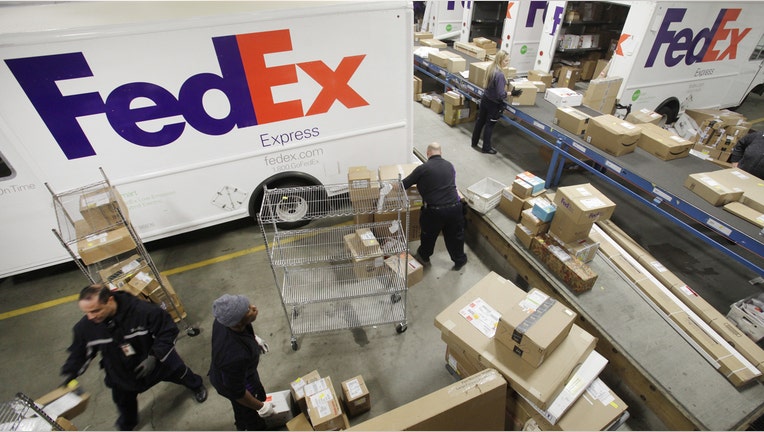 Package delivery company FedEx on Tuesday reported a higher quarterly net profit, boosted by revenue growth across all business units but results lagged Wall Street expectations and the company's stock fell nearly 3 percent in after-market trading.
FedEx Chief Executive Officer Fred Smith said in a statement that the company's integration of Dutch rival TNT Express, which it acquired last year, was "proceeding smoothly and according to plan."
But the company said it was unable to forecast what mark-to-market pension accounting adjustments it would have to make at the end of its fiscal 2017 year ending next May.
The Memphis-based company reported net income for its fiscal second quarter ending Nov. 20 of $700 million or $2.59 per share, up from $691 million or $2.44 per share a year earlier.
Adjusted for one-time items, the company reported earnings per share of $2.80, shy of the $2.90 per share analysts had expected.
In after-hours trading, FedEx shares slid nearly 3 percent at $193.07 from the stock's official Tuesday closing price of $198.74.
(Reporting by Nick Carey; Editing by Matthew Lewis)