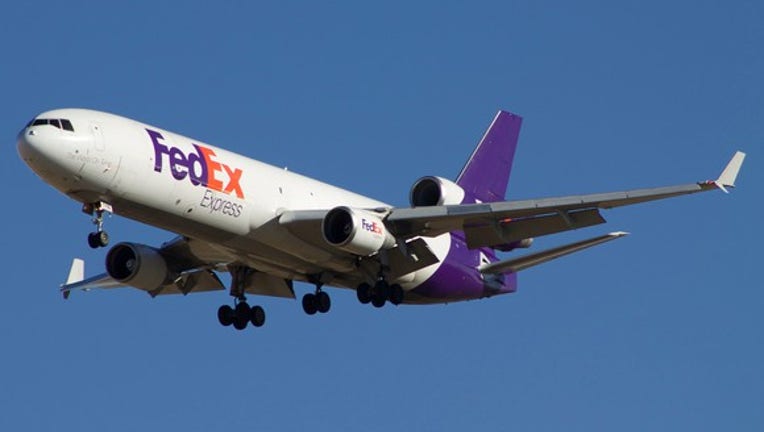 Package delivery company FedEx Corp said on Tuesday its quarterly profit rose more than expected on stronger revenue in its express, ground and freight business units, lifting its stock by 1 percent.
This is the first full quarter since FedEx completed its $4.8 billion acquisition of Dutch package delivery company TNT Express in May.
"As we integrate these networks and take advantage of the unmatched road capabilities of TNT Express, I am confident there is going to be a tremendous opportunity to increase the earnings of FedEx Corporation," Chief Financial Officer Alan Graf said in a statement.
Excluding the costs associated with integrating TNT, FedEx said it expected full-year fiscal 2017 earnings of $11.85 to $13.35 per share. Analysts' consensus forecast is $11.93.
The Memphis-based company posted net income for its fiscal first quarter ended Aug. 31 of $715 million or $2.65 per share, compared with $692 million or $2.42 per share a year earlier. On an adjusted basis the company earned $2.90 per share.
Analysts had on average expected earnings per share of $2.81.
Revenue for the quarter rose to $14.7 billion from $12.3 billion, above analysts' expectations of $14.61 billion.
Margins rose at the company's FedEx Ground unit as average daily package volumes rose 10 percent over the previous year, driven by ecommerce and demand from business customers. But margins at its Express and Freight units were lower.
Revenue at TNT was $1.8 billion, unchanged from the year-ago quarter.
In after-market trading, FedEx shares rose more than 1 percent to $164.65 from a closing price of $162.65. (Reporting by Nick Carey; Editing by Richard Chang)