FedEx investing $1 billion to modernize Tennessee hub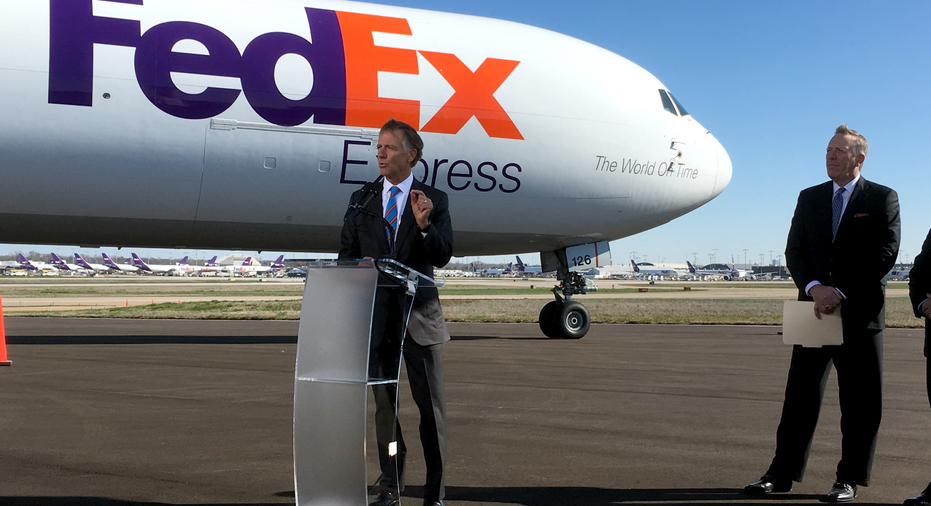 FedEx said Wednesday that it is investing more than $1 billion to modernize and expand its Tennessee hub, in a move the shipping giant says will improve its efficiency and reliability as it delivers packages throughout the world.
FedEx Corp. Chairman and CEO Fred W. Smith and Tennessee Gov. Bill Haslam made the announcement while standing in front of a FedEx Express jet on the tarmac of a private terminal at Memphis International Airport.
The project will include construction of a new large sorting facility, installation of new sorting systems and construction of a bulk truck loading building. Also, a new area will be built to improve handling of oversize shipments that have increased with the growth of internet commerce, the company said.
Construction is expected to begin in 2019 and be completed by 2025.
The Memphis expansion is the second sizable investment that the company has announced this year at a U.S. hub. FedEx will invest $1.5 billion to significantly expand its FedEx Express hub in Indianapolis, the company said in January.
Headquartered in Memphis, FedEx employs 30,000 people in the city — including 11,000 at the hub alone — and it is considered one of the main drivers of the city's economy. The Memphis hub is the largest sorting facility in the FedEx Express network, processing 47 percent of total FedEx volume each business day.
Smith made brief remarks but left the details to David Cunningham, president and CEO of FedEx Express. Cunningham said the Memphis investment will be a "transformational project" for the city, the state and the company.
"Our growth in our business is driving this investment," Cunningham told reporters. "What we see happening with e-commerce and large oversized shipments is a key part of this investment."
Cunningham said the modernization will allow the hub to improve the process of unloading trucks and sorting packages.
"We're going to run more reliably," he said.
Jobs related to technology and automation will be added, but Cunningham did not discuss how many.
Haslam said the state is not directly contributing money or other financial incentives for the expansion project. Haslam, who is in his eighth year as Tennessee's governor but is not seeking re-election because of term limits, said FedEx's presence in Memphis shows that the state can contribute to the global economy.
"If you want to have a contest among states and say, 'Who has the best brand that can show people around the world we can compete?', I'll take FedEx and you can have the rest," Haslam said.
Shares of FedEx Corp. fell 1.5 percent, to $246.91, in Wednesday trading.