FedEx Earnings: A Disappointing Quarter, but Are Better Times Ahead?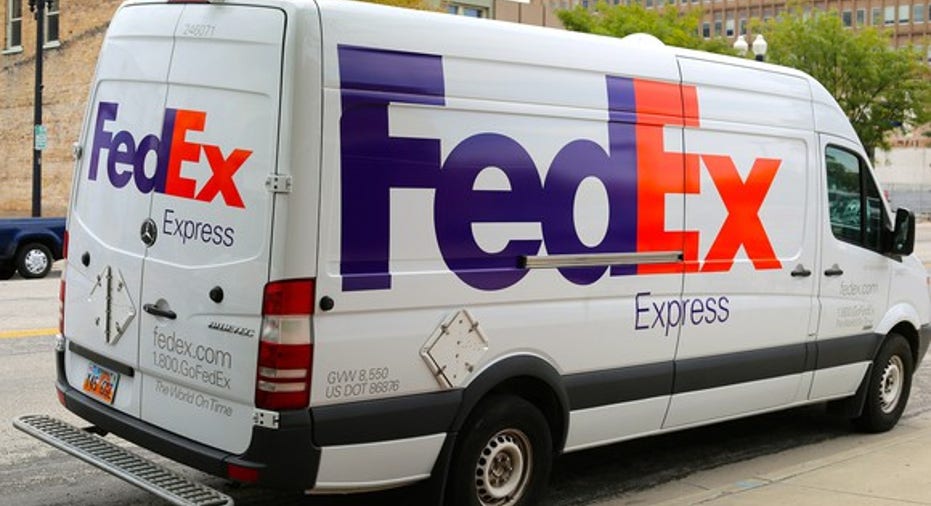 Back in December, package-delivery giant FedEx (NYSE: FDX) reported a rare earnings miss for the second quarter of its 2017 fiscal year. On Tuesday afternoon, the company reported an even bigger earnings miss for the third quarter.
To some extent, FedEx's recent issues can be attributed to temporary factors. FedEx executives still expect the company to meet its full-year guidance for adjusted earnings per share. Nevertheless, if the company doesn't get back on track quickly, management risks squandering its hard-won credibility with investors.
The big picture
For Q3, revenue jumped 18% year over year, from $12.7 billion to $15.0 billion. However, nearly all of this growth represented the impact of acquiring TNT Express last year. The TNT Express segment contributed $1.8 billion of revenue last quarter. Without it, revenue would have risen by just 4% to $13.2 billion.
Furthermore, FedEx's adjusted EPS declined 6% year over year during the quarter, from $2.51 to $2.35. This showing missed the average analyst estimate of $2.62 by a country mile. By contrast, FedEx posted 20% year-over-year growth in adjusted EPS just two quarters earlier.
FedEx posted a disappointing decline in earnings last quarter. Image source: Pixabay.
One major cause of the weak Q3 earnings results was an increase in fuel prices during the quarter. While FedEx passes fuel costs through to customers in the form of fuel surcharges, there's a lag between when fuel prices rise and when FedEx increases its surcharges.
Management also noted that the express and ground-delivery businesses both had one less operating day last quarter compared with Q3 of fiscal 2016. Finally, network expansion at FedEx Ground continues to weigh on that segment's profit margin.
Digging into the numbers
Going segment by segment, it's clear that FedEx faced pressure across the board last quarter. Adjusted operating income declined 7% (to $555 million) for the express segment and fell 8% (to $515 million) for the ground segment.
However, FedEx's smallest major operating segment continued to pose the biggest problems. FedEx Freight reported a 27% plunge in operating income, despite 3% revenue growth. The segment's operating margin fell to a dismal 2.7%, compared with the company's target of earning double-digit margins in each segment.
Making some adjustments
One encouraging piece of news in the FedEx earnings report was that the company slashed its fiscal 2017 capex forecast by $300 million, from $5.6 billion to $5.3 billion. This savings will come from lower spending at FedEx Ground.
In recent years, FedEx has invested enormous amounts of cash to expand its ground delivery capacity. It has continued to do so despite declining margins in that segment. Year to date, the ground segment's operating margin is just 11.9%, compared with around 17% two years ago. About half of that decline can be attributed to an accounting change and an acquisition -- but the rest reflects overcapacity.
In the past, FedEx's management has been very defensive about the ground segment's massive capital spending. Cutting back on capacity expansion should help FedEx stabilize that segment's profit margin at long last. It will also drive free cash flow higher.
FedEx also continues to work through the integration of TNT Express. It expects the process to take about four years. By fiscal 2020, FedEx expects the express segment's operating income to rise by $1.2 billion to $1.5 billion relative to fiscal 2017, which would represent a roughly 50% increase. Merger synergies will drive much of that earnings growth.
Management stays bullish -- can FedEx deliver?
Despite the poor showing last quarter, FedEx's management maintained the company's full-year forecast that adjusted EPS will reach $11.85 to $12.35, up from $10.80 a year ago.
Achieving this target could be difficult. EPS will have to rise 15% year over year next quarter just to hit the bottom end of the range. Reaching the high end of the guidance range would require a 30% surge in EPS during Q4.
It's important for FedEx to at least reach the bottom of this range to preserve management's credibility. A third consecutive earnings miss could lead investors to question whether FedEx executives are having trouble managing the business following its recent acquisitions.
That said, FedEx's long-term forecast shows the massive potential for earnings growth as the company integrates TNT Express. If FedEx can also get its ground and freight segments back on track in the next few years, FedEx stock could continue to shine.
10 stocks we like better than FedExWhen investing geniuses David and Tom Gardner have a stock tip, it can pay to listen. After all, the newsletter they have run for over a decade, Motley Fool Stock Advisor, has tripled the market.*
David and Tom just revealed what they believe are the 10 best stocks for investors to buy right now... and FedEx wasn't one of them! That's right -- they think these 10 stocks are even better buys.
Click here to learn about these picks!
*Stock Advisor returns as of February 6, 2017
Adam Levine-Weinberg has no position in any stocks mentioned. The Motley Fool recommends FedEx. The Motley Fool has a disclosure policy.