FedEx Delivers Mixed Quarterly Earnings Results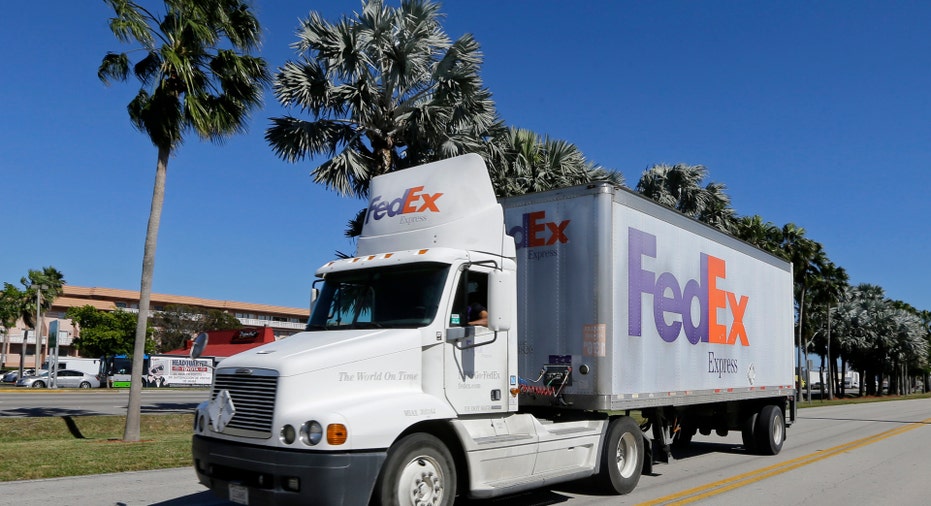 MEMPHIS, Tenn. (AP) — Income and revenue rose during the peak holiday season at FedEx, but higher fuel costs helped keep profit below Wall Street's forecast.
Holiday-season package volume was the heaviest ever, as the big package-delivery company continues to benefit from the growth in online shopping.
FedEx Corp. said Tuesday that it earned $562 million in its fiscal third quarter, up 11 percent from a year earlier, and revenue increased 19 percent.
Adjusted profit, which excludes costs related to the acquisition and restructuring of TNT Express, was $2.35 per share. That was well short of the $2.63 per share forecast by 11 analysts surveyed by Zacks Investment Research.
The company lowered its forecast of full-year earnings excluding pension-accounting changes. It now sees those earnings at between $10.80 and $11.30 per share, compared with a previous forecast of $10.95 to $11.45 per share. The forecast assumes "moderate" global economic growth.
Third-quarter revenue of $15.0 billion was slightly higher than the prediction of $14.96 billion by eight of the Zacks analysts.
The company took charges of 28 cents per share related to last year's acquisition of Dutch delivery service TNT Express. The company is trying to reduce costs and increase efficiency in the TNT business, and Chairman and CEO Fred Smith said that work was on schedule.
FedEx shares fell 43 cents to close at $191.84 before the results were released. After more than an hour of extended trading, they were up $2.56 to $194.40.
The shares have risen 3 percent since the beginning of the year, while the Standard & Poor's 500 index has climbed roughly 5 percent. They have gained 17 percent in the last 12 months.
___
Elements of this story were generated by Automated Insights (http://automatedinsights.com/ap) using data from Zacks Investment Research. Access a Zacks stock report on FDX at https://www.zacks.com/ap/FDX