FedEx Corporation to Report Earnings: Here's What to Watch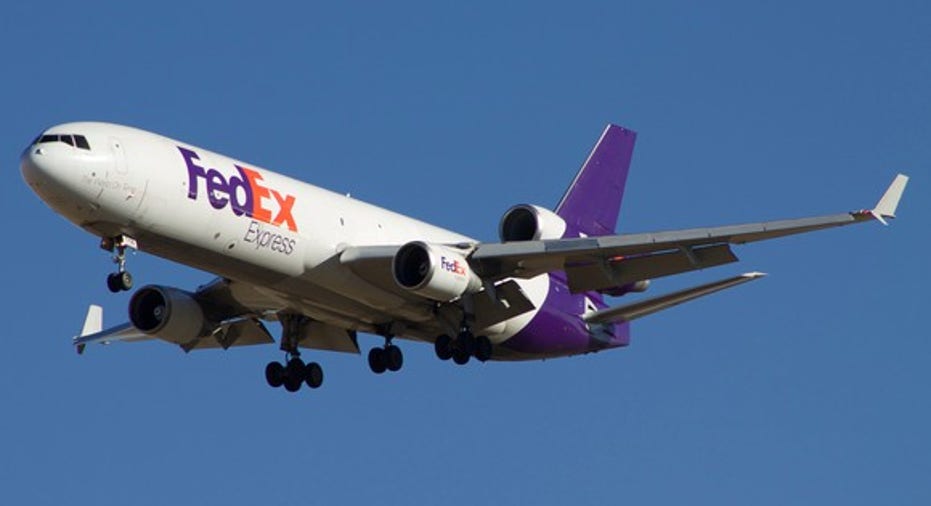 FedEx just closed out an eventful 2016 fiscal year at the end of last month. The package delivery giant is now set to announce its Q4 and full-year earnings next Tuesday. Here are three things that investors should focus on in FedEx's earnings report and conference call.
How much will the TNT integration cost?
Late last month, FedEx completed its nearly $5 billion acquisition of TNT Express, a rival package delivery company based in the Netherlands. The merger will bolster FedEx's position in a number of markets around the globe, but most notably in Europe.
FedEx significantly improved its market share in Europe by buying TNT. Image source: The Motley Fool.
However, TNT Express has been struggling for quite some time, which is why FedEx was able to buy it at a relatively low price. In its most recently reported quarter, TNT Express' adjusted operating margin was a meager 0.6%. The company's international Europe business faced disruption from the pending merger, while its domestics segment was negatively impacted by weak economic activity in Brazil and Australia.
FedEx CFO Alan Graf stated a few months ago that he expects the TNT Express acquisition to be earnings-accretive by fiscal 2018. However, in fiscal 2017, FedEx will incur a lot of integration costs without getting much of the expected benefits.
So far, FedEx executives haven't provided much information on how much the integration will cost. Investors should look for details in the company's press release or from the earnings call on the expected cost and timeline of the merger integration process.
Will investments in FedEx Ground constrain margins?
While the TNT Express merger is the biggest news at FedEx right now, the growth of FedEx's ground delivery business has been one of the biggest stories of the past decade. If anything, the shift in retail toward e-commerce is accelerating, which will give FedEx Ground plenty of room to keep growing over the next 5-10 years.
To support this future growth, FedEx has been investing heavily in the ground business: nearly tripling the segment's capital spending over the past three years. Recently, these investments have started to put pressure on its segment profit margin.
FedEx plans to continue plowing billions of dollars into its ground business in the coming years. Right now, the key question for investors is how these investments will impact FedEx Ground's profit margin in fiscal 2017.
Given the rapid growth of this business segment, if FedEx can just maintain its profit margin at last year's level, it will see a big jump in segment profit. Any potential margin improvement would just be icing on the cake.
Is the freight business finally improving?
FedEx Freight's profitability has been under pressure lately. Image source: The Motley Fool.
FedEx's long-term goal is to produce double-digit margins in all three of its major business segments. The ground business has always exceeded that goal and the express segment has experienced rapid improvement in the past few years.
By contrast, the freight business has been the laggard recently. In the first half of fiscal 2016, FedEx Freight's shipment volumes were flat year over year. This drove margin contraction as FedEx had planned for growth and was therefore overstaffed.
Volume growth returned in Q3 as daily shipments rose 7% year over year. However, due to weak yields and continued expense growth, the segment margin declined again. Through the first three quarters of the fiscal year, the freight segment's operating margin slipped 1.2 percentage points to 6.3%.
Investors should keep an eye open for any comments on the earnings call about whether freight segment margins are expected to improve in the coming year.
Focusing on what FedEx can change
Ultimately, FedEx's results hinge on growth in the global economy, and particularly growth in global trade. But while this is the most important driver of FedEx's business, FedEx can't do much to affect global trade.
That's why investors should focus on the things that FedEx does have control over. If FedEx can quickly integrate its delivery network with that of TNT Express, drive growth at FedEx Ground without compromising margins, and get costs in line with revenue for the freight business, shareholders should be in good shape.
The article FedEx Corporation to Report Earnings: Here's What to Watch originally appeared on Fool.com.
Adam Levine-Weinberg has no position in any stocks mentioned. The Motley Fool owns shares of and recommends FedEx. Try any of our Foolish newsletter services free for 30 days. We Fools may not all hold the same opinions, but we all believe that considering a diverse range of insights makes us better investors. The Motley Fool has a disclosure policy.
Copyright 1995 - 2016 The Motley Fool, LLC. All rights reserved. The Motley Fool has a disclosure policy.