Fed officials discuss rate hikes that could slow growth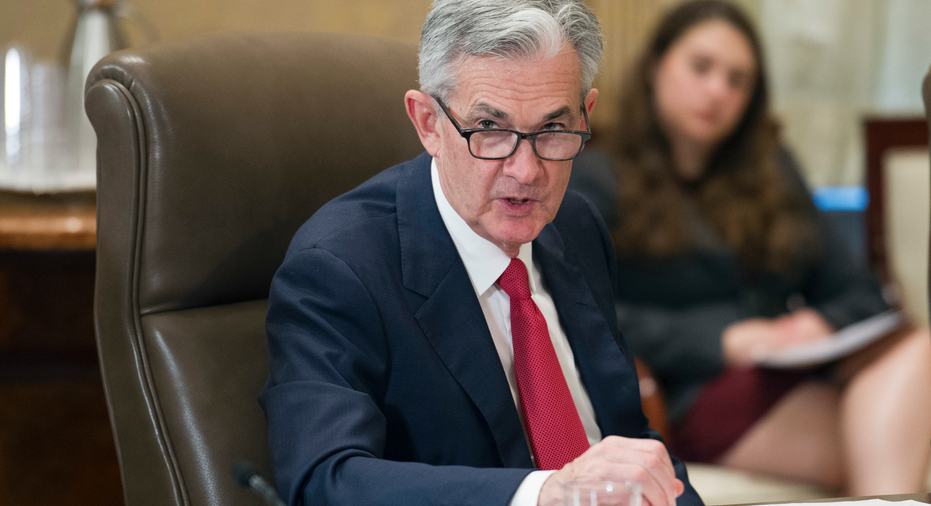 Federal Reserve officials last month said they expect to keep raising interest rates and suggested that by next year, they could be high enough that they could start slowing growth, according to minutes of their discussion released Thursday.
While highlighting a strong economy, Fed officials appeared vigilant about emerging risks, especially trade tensions, and the dangers of an economy that might overheat. The officials noted heightened concerns from businesses about President Donald Trump's get-tough trade policies and that some executives had already scaled back future spending plans because of the uncertainty.
They also said they were monitoring changes in market-set interest rates. A narrowing in the gap between short-term and long-term rates has been an accurate predictor of downturns in the past.
Economists said the minutes of the June discussions did not alter their overall view of what the Fed would do this year.
"We continue to expect that fiscal stimulus will push the unemployment rate lower over time and lead the Fed to hike rates two more times this year, in September and December," said Barclays economist Michael Gapin.
The minutes covered the discussions at the Fed's June 12-13 meeting in which the central bank boosted its key rate for a second time this year to a new range of 1.75 percent to 2 percent. Fed officials also increased their projection for the number of rate hikes they plan to make this year from three to four. The Fed dropped language it had been using for a number of years promising to keep rates at levels that would boost economic growth "for some time."
The change was made because officials believed it "was no longer appropriate in light of the strong state of the economy and the current expected path for policy," the minutes said.
Officials discussed the fact that under their expected path, its key policy rate, known as the federal funds rate, could be at or even above the neutral level — the point at which the rate is neither stimulating economic growth or holding it back.
In the Fed's latest projection, the neutral rate stood at 2.9 percent. But it forecast a higher benchmark rate of 3.1 percent by the end of next year. The projections have the funds rate rising to 3.4 percent by the end of 2020.
As such, a number of officials believed it might soon be appropriate to drop the language in the policy statement indicating that the stance of monetary policy "remains accommodative." That is the phrase the Fed uses to say that rates are still low enough to stimulate growth.
Despite current growth prospects and inflation finally reaching the Fed's goal of 2 percent annual gains in prices, the minutes noted a number of "risks and uncertainties" facing the economy. Officials said that the risks associated with trade policy had "intensified," with the uncertainty potentially hurting business sentiment and investment spending."
The Trump administration has imposed tariffs on steel and aluminum imports. He has also threatened to impose tariffs on billions of dollars in other Chinese products, including tariffs on $34 billion in Chinese goods which are scheduled to take effect on Friday. Beijing has promised to retaliate with tariffs on U.S. goods, including farm products such as soybeans.
Trump has staked out a tougher approach on trade in an effort to achieve his goal of dramatically shrinking America's huge trade deficits, which he has blamed for the loss of millions of U.S. factory jobs.