Fed Officials Brush Off Weak GDP, Ready to Hike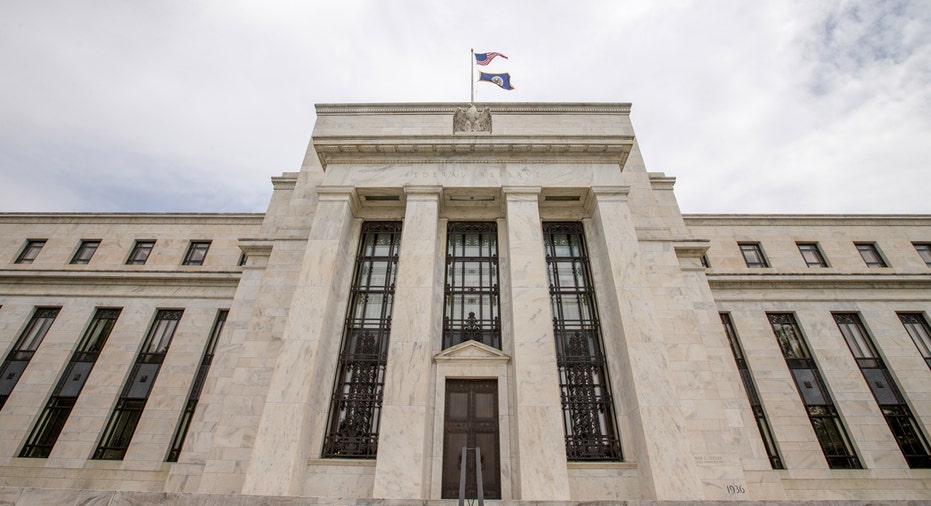 The Clock is Ticking Toward a Fed Interest Rate Hike
More members of the Federal Reserve are favoring an interest rate hike possibly as early as September even though U.S. economic growth remains persistently anemic. GDP rose just 1.1%, revised down from 1.2%, in the latest read on the second-quarter released on Friday.
Still the vibe coming from the Kansas City Fed's annual symposium in Jackson Hole, Wyoming is that the Fed is ready to raise rates perhaps as soon as September.
One market strategist who isn't concerned is Gabriela Santos of JPMorgan Global.
"As we approach September, as we talk more and more about an upcoming Fed rate hike, one thing that we're really telling our clients is, we don't have to be scared of a rate hike" said Santos during an appearance on the FOX Business Network's Wall Street Week.
On Thursday, Kansas City Fed President Esther George told FOX Business that in the interest of long run sustainable growth, rates should rise gradually.
Ester is on the same page as New York Fed President Bill Dudley who told FOX Business Network earlier this month that the U.S. economy will be stronger in the coming months.
However there is a another scenario to consider.
"What we're looking in the horizon is actually an inflationary scenario in the U.S." said Santos. "So if we think about the reason that inflation has been very, very low, it has been a lot due to the fall in energy prices."
Wall Street Week airs on Friday at 8pm ET on the FOX Business Network.