Fed Ends QE on Hawkish Note, Dollar Jumps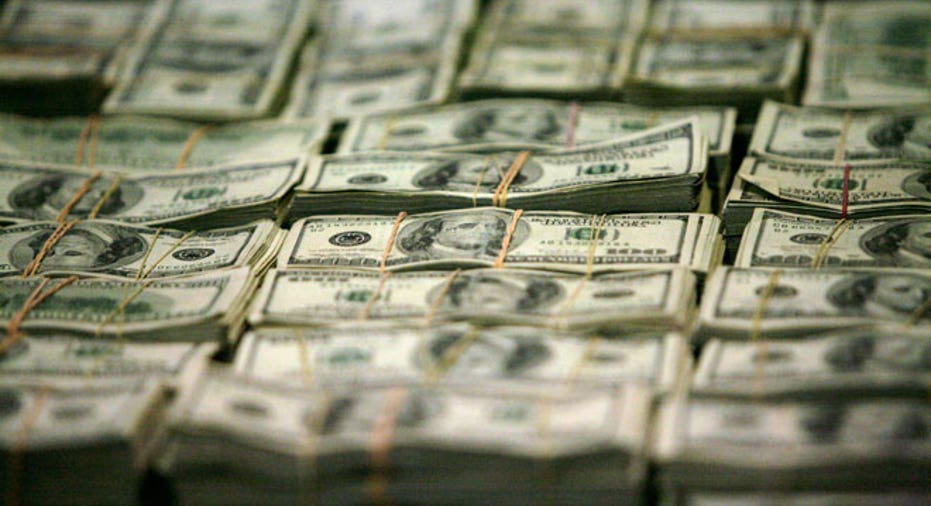 The dollar surged to a three-week high and global shares fell on Thursday as the Federal Reserve struck a confident note on the U.S. economy while the threat of deflation in the euro zone mounted.
The Fed's announcement late on Wednesday that it was ending bond-buying after six years was widely expected, but its decision to drop a characterization of U.S. labor market slack as "significant" in the accompanying statement was not.
The tweak, perceived by markets as a slightly hawkish turn, prompted a rethink of the consensus that the first U.S. interest rate hike would come late in 2015.
"This is a key step for the Fed, and despite market jitters in the short-term, it's a necessary move as the U.S. economy is in a pretty good shape," said Jeanne Asseraf-Bitton, head of global cross-asset research at Lyxor Asset Management.
"The global economy doesn't need more liquidity at this point, it needs economic growth."
In a statement on Wednesday after a two-day meeting, the Fed retained its basic guidance that overnight borrowing costs would remain near zero for a "considerable time".
The dollar index, which measures the U.S. currency against a basket of six major rivals, rose to 86.49 on Thursday, its highest since Oct. 6 and was last seen at 86.18.
The euro touched a 3 1/2-week low of $1.2546 in European trade, and was last trading at $1.2710, still down 0.3 percent on the day.
The two-year U.S. Treasury yield, which is sensitive to interest rate moves, hovered just below 49 basis points, compared to 30 basis points two weeks ago. It jumped almost 10 basis points immediately after the Fed's statement on Wednesday.
The U.S. central bank's unexpectedly upbeat comments about the economy also sent gold prices below $1,200 an ounce on Thursday while silver slid to a 4-1/2 year low. [GOL/]
The prospect of tighter U.S. monetary policy, with its possible negative implications for global growth, added to existing concerns about the euro zone, which is struggling with low inflation and sluggish bank lending. [GVD/EUR] [.EU]
Annual inflation in Germany, Europe's largest economy, eased to 0.7 percent in October, its lowest reading since May, preliminary data from the Federal Statistics Office showed.
Deflation worries in the euro zone pushed Germany's 10-year Bund yields 5 basis points lower to 0.84 percent while banks in weaker countries such as Italy, Greece and Spain led European shares into the red.
The MSCI All-Country World index was down 0.4 percent, while Wall Street opened flat.
Brazil surprised markets late on Wednesday by hiking interest rates, a bold move that signals President Dilma Rousseff may make market-friendly policy changes after being narrow re-elected on Sunday.
The rate hike could give the Brazilian real a further lift. It had fallen to a nine-year low against the dollar on Monday after Rousseff defeated market-friendly challenger Aecio Neves, but it recovered ground as some of the pessimism faded.
(Reporting by Jamie McGeever and Francesco Canepa; Additional reporting by Blaise Robinson in Paris; Editing by Catherine Evans; To read Reuters Global Investing Blog click on http://blogs.reuters.com/globalinvesting; for the MacroScope Blog click on http://blogs.reuters.com/macroscope; for Hedge Fund Blog Hub click on http://blogs.reuters.com/hedgehub)