February Trade Deficit Widened to $47.6B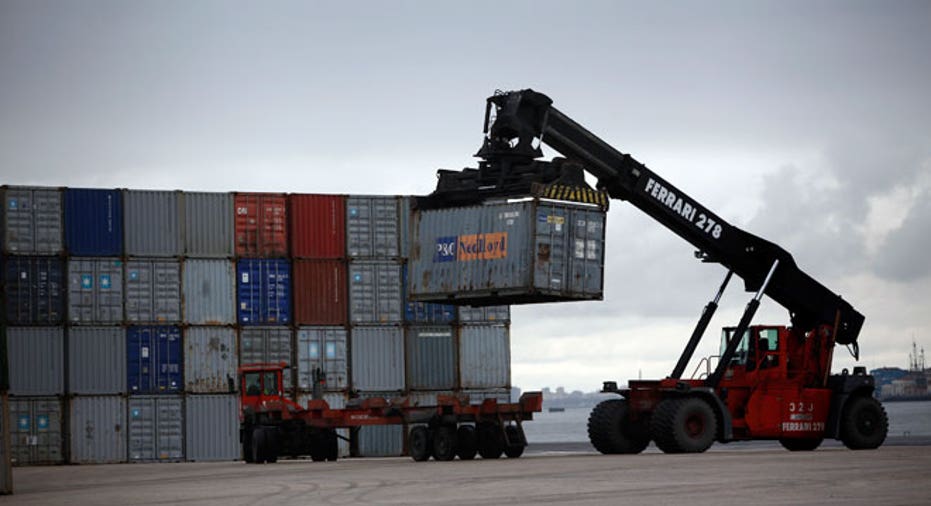 The U.S. trade deficit widened more than expected in February as a rebound in exports was offset by an increase in imports, the latest indication that economic growth remained weak in the first quarter.
The Commerce Department said on Tuesday the trade gap increased 2.6 percent to $47.1 billion. January's trade deficit was revised slightly up to $45.9 billion from the previously reported $45.7 billion.
Economists polled by Reuters had forecast the trade deficit rising to $46.2 billion in February. When adjusted for inflation, the deficit rose to $63.3 billion, the largest since March last year, from $61.8 billion in January.
The report joined data on consumer and business spending in suggesting that economic growth moderated further in the first quarter after slowing to a 1.4 percent annualized rate in the final three months of 2015. Growth estimates for the first quarter are currently below a 1 percent pace.
Trade, which has been constrained by a strong dollar and weak global demand, subtracted just over one tenth of a percentage point from gross domestic product growth in the fourth quarter.
In February, exports of goods rose 1.6 percent to $118.6 billion, increasing for the first time since September. Overall exports of goods and services advanced 1.0 percent to $178.1 billion.
Exports have been undercut by the buoyant dollar, which has made U.S.-manufactured goods expensive relative to those of its main trading partners. Slowing growth in Europe and China has also eroded demand for U.S. goods.
But with the dollar rally fading, February's nascent increase in exports is likely to be sustained.
A survey last week showed a gauge of new export orders received by manufacturers rose in March to its highest level since December 2014.
The dollar is down 1.3 percent on a trade-weighted basis so far this year after gaining about 20 percent against the currencies of the United States' main trading partners between June 2014 and December 2015.
In February, there were increases in exports of food, automobiles and parts, as well as consumer goods.
But exports of industrial supplies and materials were the lowest since March 2010. Capital goods exports hit their lowest level since November 2011. Petroleum exports fell to their lowest level since September 2010.
Exports to the European Union surged 10.2 percent, while goods shipped to Canada and Mexico rose 6.0 percent and 0.9 percent respectively. Exports to China fell 2 percent.
Imports of goods and services rose 1.3 percent to $225.1 billion.
Imports are being kept in check by ongoing efforts by businesses to reduce an inventory overhang. Lower oil prices and increased domestic energy production are also helping to curb the import bill.
In February, imports were driven by a surge in food imports, which hit a record high. But imports of industrial supplies and materials were the lowest since May 2009 in February. Petroleum imports touched their lowest level since September 2002. Oil prices averaged $27.48 per barrel in February, the cheapest since December 2003.
Imports from China fell 2.7 percent. The drop in imports outpaced the fall in exports, pushing the politically sensitive U.S.-China trade deficit down 2.8 percent to $28.1 billion in February.
(Reporting by Lucia Mutikani; Editing by Andrea Ricci)