February New Home Sales Rise 2%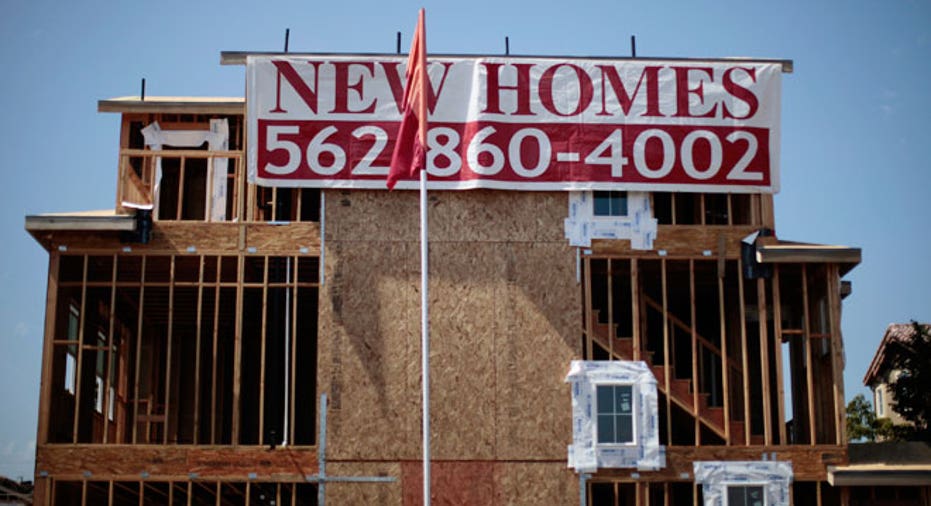 New U.S. single-family home sales rebounded in February, but the increase was concentrated in one region, which could suggest a loss of momentum in the housing market as the busy spring selling season kicks off.
The Commerce Department said on Wednesday home sales rose 2.0 percent to a seasonally adjusted annual rate of 512,000 units. January's sales pace was revised up to 502,000 units from the previously reported 494,000 units.
New single-family homes sales surged 38.5 percent in the West last month, but plunged 24.2 percent in the Northeast and tumbled 17.9 percent in the Midwest. Sales fell 4.1 percent in the populous South.
The report comes on the heels of data on Monday showing a 7.1 percent dive in sales of previously owned homes in February, which economists blamed on tight inventories and difficulties adjusting the data during the month with a leap day.
They also blamed February's weak sales on a drop in contract signings in January because of snow storms.
Economists polled by Reuters had forecast new home sales, which account for about 9.2 percent of the housing market, rising to a 510,000 unit-rate last month.
U.S. financial markets were little moved by the data.
A separate report from the Mortgage Bankers Association also showed some weakness in housing activity, with its seasonally adjusted Purchase Index decreasing 1.0 percent last week from a week earlier. The index, however, increased 25 percent from a year ago.
With the strengthening labor market boosting household formation and mortgage rates still low by historical standards, housing fundamentals remain solid. The sector should continue to contribute to economic growth this year.
But the dearth of homes for sale, which is limiting options for buyers and pushing up prices, is a major challenge for the sector. While the inventory of new homes on the market rose 1.7 percent in February to the highest level since October 2009, it remained less than half of what it was at the height of the housing bubble.
At February's sales pace it would take 5.6 months to clear the supply of houses on the market, unchanged from January.
With housing stock improving, the pace of price appreciation for new homes is slowing. The median price of a new home rose 2.6 percent in February from a year ago to $301,400.
(Reporting by Lucia Mutikani; Editing by Andrea Ricci)