FBI Investigated Over Pre-Election Decisions on Clinton Email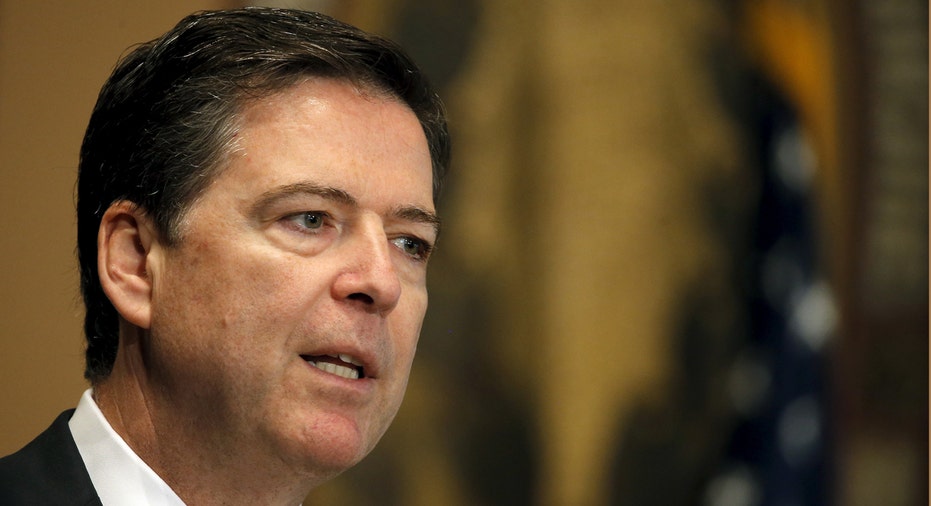 The U.S. Justice Department on Thursday said it would probe a Federal Bureau of Investigation decision to announce an inquiry into Hillary Clinton's emails shortly before the November presidential election, a move she has blamed as a factor in her defeat.
The Justice Department's Office of Inspector General said in a statement that its investigation would focus in part on decisions leading up to public statements by FBI Director James Comeyregarding the Clinton investigation and whether they may have been based on "improper considerations."
The controversy involved Clinton's use of a private email server for official correspondence when she was secretary of state under President Barack Obama, including for messages that were later determined to contain classified information.
The office of Inspector General Michael Horowitz said it decided to open the review "in response to requests from numerous chairmen and ranking members of congressional oversight committees, various organizations and members of the public."
Although the FBI ultimately decided not to refer Clinton's case for prosecution, Democrats saidComey's announcement damaged her with voters right before the election, and he faced complaints that his moves were politically motivated.
Law enforcement authorities, including the FBI, by custom do not disclose information about investigations that do not end in criminal charges.
If the review finds evidence of misconduct, any officials involved would be referred for disciplinary action.
In a statement, Comey said the FBI would cooperate fully and he was "grateful" to Horowitz for the probe.
"He is professional and independent and ... I hope very much he is able to share his conclusions and observations with the public because everyone will benefit from thoughtful evaluation and transparency regarding this matter."
Brian Fallon, Clinton's spokesman, told MSNBC on Thursday that Comey's actions "cried out for an independent review."
Senator Dick Durbin, the No. 2 Democrat in the U.S. Senate said Comey's statements were not "fair, professional or consistent with the policies of the Federal Bureau of Investigation."
President-elect Donald Trump, who will be sworn in Jan. 20, will not have the power to dismiss the probe. But federal law permits U.S. presidents to dismiss inspectors general for federal agencies, as long as the president provides Congress a written justification for the removal 30 days in advance.
Often leading crowds in chants of "lock her up!" during the election campaign, Trump as a candidate repeatedly accused Clinton of illegal conduct over the emails. In a debate in October, he vowed she would "be in jail" over the matter if he became president, but he has since said he would not pursue prosecution.
PRE-ELECTION ANNOUNCEMENT
Comey publicly announced the status of the agency's investigation into Clinton's emails two times in 2016.
In July, Comey held a press conference and testified before Congress to explain why the FBI had decided not to refer Clinton for prosecution, explaining that she was "extremely careless" but should not be charged with gross negligence or any other federal crime.
In October, less than two weeks before the Nov. 8 election, Comey sent members of Congress a letter saying the FBI was resuming the investigation because of new emails found on the computer of disgraced former Representative Anthony Weiner, the husband of one of Clinton's top aides.
U.S. Attorney General Loretta Lynch had informed Comey the day before he sent the letter that doing so would conflict with official Justice Department guidance that instructs employees to "never select the timing of investigative steps ... for the purpose of affecting any election."
Comey asked whether he was being explicitly directed not to send the letter, and Lynch never gave Comey the order not to do so, a senior government official told Reuters at the time.
On Nov. 6, Comey said the investigation into Weiner's computer produced no new evidence that would incriminate Clinton.
Republican Senator Chuck Grassley, who chairs the Senate Judiciary Committee, on Thursday commended Horowitz for opening the probe.
"Conspicuously absent, though, is any specific reference to the attorney general's failure to recuse herself from the probe, particularly after her meeting with former President (Bill) Clinton," said Grassley in a statement.
That half-hour meeting, which took place in June on board Lynch's plane while it was parked on the tarmac in Phoenix, drew criticism that Lynch was politically biased and unfit to oversee the investigation into Hillary Clinton's email server.
Critics of Comey's decisions also said he could be in violation of the Hatch Act, a 1939 law that bars government employees from interfering with U.S. elections.
(Reporting by Timothy Ahmann, additional reporting by Ayesha Rascoe; Editing by Cynthia Osterman)