Fate of Hartford arena uncertain as possible sale explored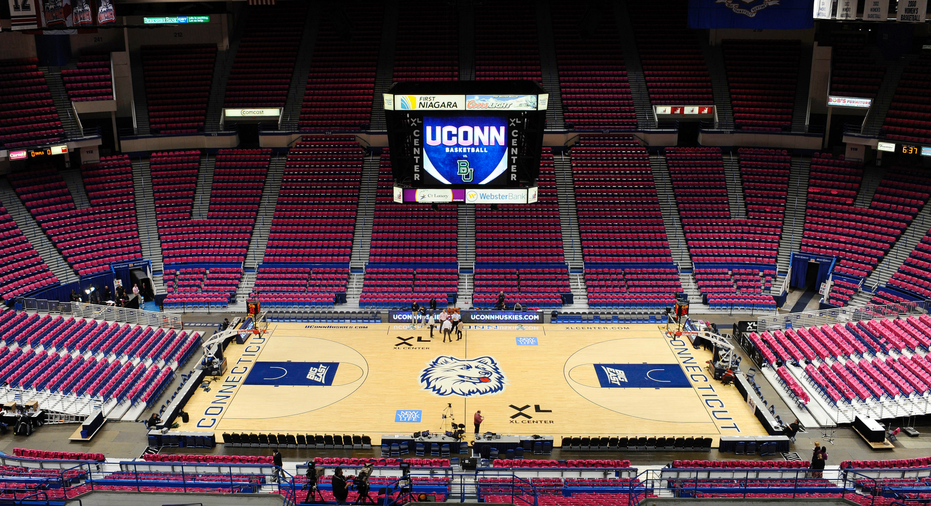 The future of Hartford's downtown arena still remains uncertain, despite last week's approval of $40 million in state bonding to help fix up the aging XL Center.
Besides those funds, Connecticut's new, two-year state budget includes one stipulation. There must be a "request for proposals" issued to determine whether any entity is interested in purchasing the coliseum complex, sidelining — at least for now — Democratic Gov. Dannel P. Malloy's original proposal to spend $250 million to totally upgrade the facility and keep it in government hands.
The legislation requires the request be issued no later than June 30, 2019. But it will likely be released this spring, said Michael Freimuth, executive director of the Capital Regional Development Authority. The authority is a quasi-public agency created by the General Assembly to manage various Hartford development projects, including the XL Center, which is owned by the city.
At this point, the number of potential buyers for the arena is questionable.
"I think we're fooling ourselves if we think it's going to be a dramatic bidding process," said Freimuth, noting the roughly 40-year-old structure is "dated and it's tired" and still requires a major investment beyond the $40 million.
If there's no buyer, state and city officials will have to decide what to do next with the complex, including its' possible closure.
The governor proposed spending $250 million over several years to "enliven and modernize" the 16,000-seat facility. Malloy, who doubts a private buyer will be found, argues the XL Center needs an overhaul to attract and maintain University of Connecticut hockey and basketball games, the city's minor league hockey team, concerts and other events — all things crucial to the city's economy and to luring young people to the region.
Malloy said the XL Center is relatively busy compared with similar venues. There are 130 to 150 events scheduled annually.