FAO Schwarz sets its sights on China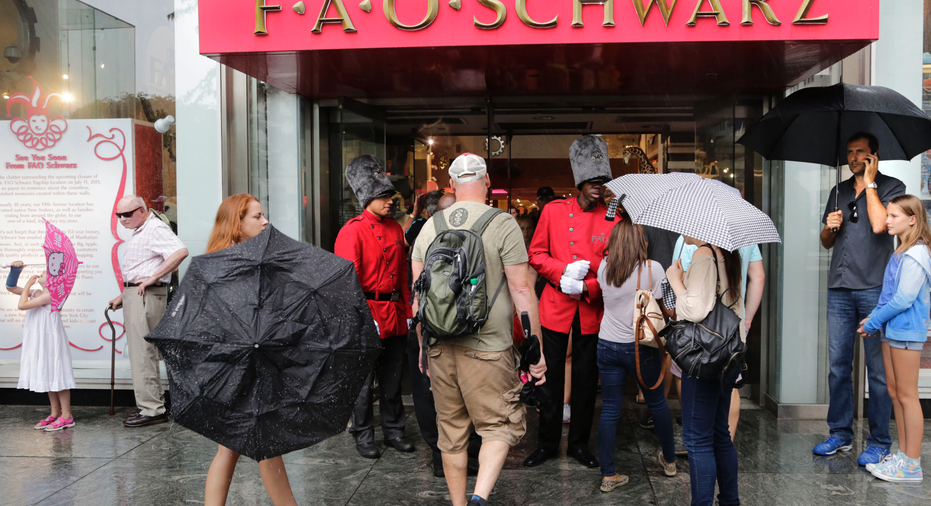 FAO Schwarz, whose famous New York store closed more than two years ago, is setting its sights on China as part of an expansion begun late last year.
The toy retailer said Thursday it will open locations in Beijing and Shanghai this year through a collaboration with China's largest toy distributor, Kidsland. Kidsland will also open 30 smaller FAO Schwarz stores and shops in 200 department stores across China over the next five years.
FAO Schwarz also signed an agreement with Hudson Group, one of the largest travel retailers in North America, to open a chain of FAO Schwarz-branded airport shops in the U.S. and Canada. The first will open later this year.
Last year, FAO Schwartz said it would open nearly 190 shops opened this week inside department stores run by Bon-Ton Stores Inc., with more than half of them having a nearly 6-foot-long piano mat so shoppers could play a tune with their feet like Tom Hanks in the 1988 movie "Big." But Bon-Ton has since filed for bankruptcy protection and is closing stores.
FAO Schwarz also plans to open a new 20,000-square-foot store in New York's Rockefeller Plaza in time for the holiday 2018 season.
The expanded moves could hurt Toys R Us, which used to own FAO Schwarz. Toys R Us filed for bankruptcy reorganization last year and is closing 180 stores, or about one-fifth of its store count.