Falling Revenue Masks Opportunity at Wynn Resorts Limited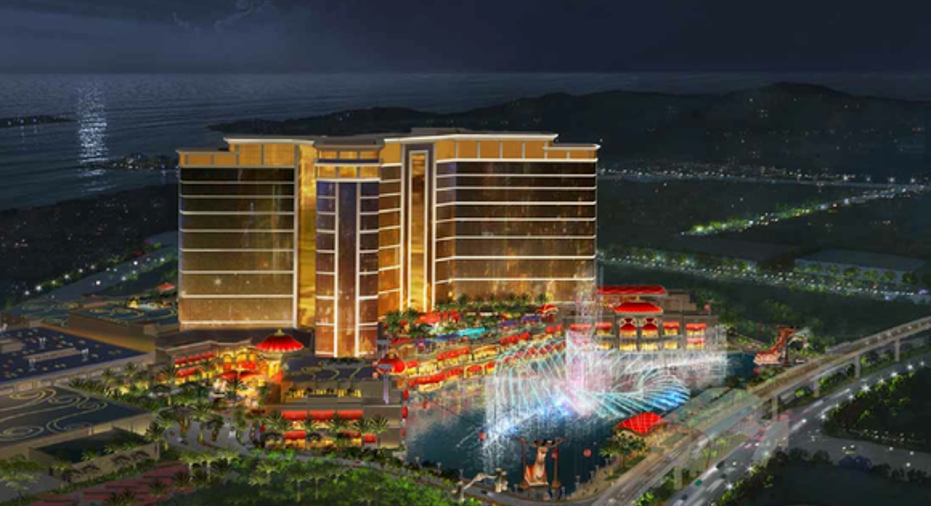 Wynn Palace will change everything for Wynn Resorts. Image source: Wynn Resorts
Wynn Resorts released preliminary first quarter earnings last week, and there was little for investors to cheer. But the first half of 2016 is going to be like a pregame show before the big game. The performance matters, but it will be this summer when Wynn Palace opens that the real game begins. And by the second half of the year, the whole business will change.
The first quarter will leave you wantingMacau is always the first thing to consider when evaluating the company, and in the first quarter, revenue from the region is expected to fall from $705.4 million in the year-ago period to a range of $603 million to $613 million. Adjusted EBITDA likely fell from $212.3 million to an expected range of $187 million to $195 million. At the midpoint of each range, those numbers represent year-over-year declines of about 14% and 10%, respectively.
Given the additional expenses the company is incurring for the Wynn Palace opening, having EBITDA fall just over 10% would be pretty impressive, but Macau is still suffering from ongoing declines in gambling revenue, down about 50% from their peak in early 2014. As a result, growth is nowhere to be found unless building a new resort.
Nevada presents a different story. The Strip has been relatively healthy over the past year, and Wynn may have even seen a little growth during the first quarter. Revenue is expected come in between $384 million and $394 million, versus $386.9 million a year ago. Adjusted EBITDA is expected between $105 million and $113 million, compared with $110.7 million last year.
But as I mentioned, the excitement or disappointment investors may see in the first quarter will pale in comparison with the impact of Wynn Palace.
What investors should really be looking at We know that Wynn Palace will open in Macau some time this summer, but the resort's impact on company results remains to be seen. History tells us that Wynn Resorts outperforms even larger competitors in Las Vegas and Macau, so the property's contribution to financial results should be significant.
For example, in Las Vegas, Wynn generated $477.2 million in EBITDA from the 4,750 room Wynn Las Vegas, while Las Vegas Sands generated $305.5 million from the 7,117 room Venetian-Palazzo properties. Wynn Macau also generated $708.6 million in EBITDA versus $226.1 million at the neighboring Sands Macau.
Wynn Palace should easily top Wynn Macau's EBITDA contribution given its much larger size and more desirable location. The better comparison might be Las Vegas Sands' Venetian Macau, which opened its doors in 2007 and generated $1.08 billion in EBITDA last year.
If Wynn Palace outperforms the Venetian Macau and generates another $1 billion or more in EBITDA, the new property will leave an impressive mark on a company worth just over $10 billion as of this writing.
Focus on the long game Investors may not have been impressed with the preliminary numbers first quarter results, but coming up a few million dollars short of expectations today is small compared to what waits on the horizon. The company needs a successful launch for Wynn Palace, which should give the stock plenty of room to run higher.
The article Falling Revenue Masks Opportunity at Wynn Resorts Limited originally appeared on Fool.com.
Travis Hoium owns shares of Wynn Resorts, Limited. The Motley Fool recommends Wynn Resorts, Limited. Try any of our Foolish newsletter services free for 30 days. We Fools may not all hold the same opinions, but we all believe that considering a diverse range of insights makes us better investors. The Motley Fool has a disclosure policy.
Copyright 1995 - 2016 The Motley Fool, LLC. All rights reserved. The Motley Fool has a disclosure policy.