Fake Tweets Sink Stocks: What Happens When Scammers Impersonate Research Firms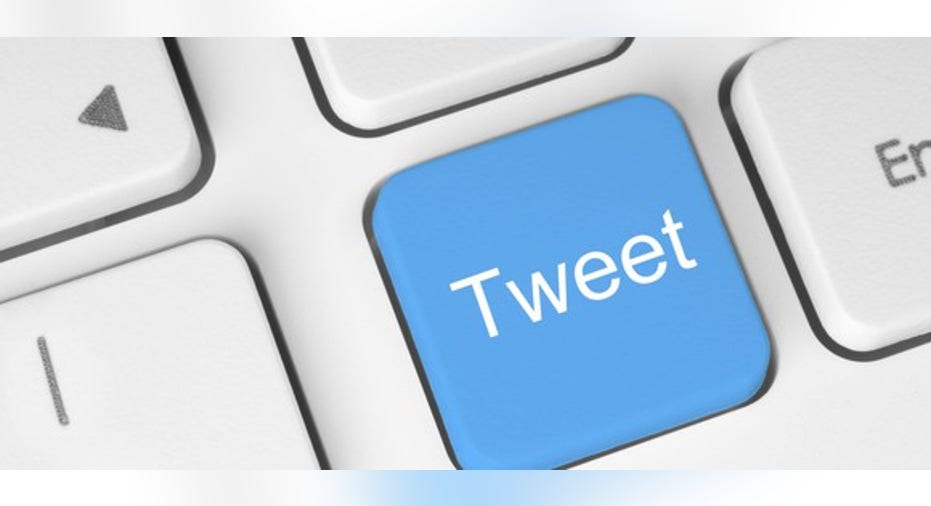 Image source: Getty images.
In recent years, more and more people have turned to social media, and Twitter in particular, for investing news and intelligence. The trend is in part supported by the fact that banks, asset managers, research firms, and financial publications (includingThe Alert Investor) today all use the platform to share 140-or-fewer-character snippets of information, as well as links to articles and research.
But, as in other corners of the internet, not everyone on Twitter is who they claim to be -- and when it comes to Wall Street, that deception can take the form of schemes designed to manipulate stock prices. Such was the case with alleged scammer James Alan Craig, according to U.S. regulators.
Craig, a trader in his 60s living in Scotland, is accused of trying to profit by creating phony Twitter accounts that resembled those of two established securities research firms, and then using those accounts to share damaging "news" about two publicly traded companies. That "news," the Department of Justice alleges, was phony, just like the Twitter accounts.
Craig allegedly sent tweets about his first target, an audio technology firm called Audience Inc., in January 2013 through a Twitter account designed to look like one belonging to the securities research firm Muddy Waters Research, according to theDepartment of Justice. The Twitter account's handle was @Mudd1Waters and included the Muddy Waters Research logo as the account's profile picture.
Tweets from the account falsely claimed that the Department of Justice was investigating Audience. Shortly after the tweet, Audience saw its stock price plunge some 28%, which prompted Nasdaq -- its listing exchange -- to temporarily halt trading of the stock, according to acomplaintfiled by the Securities and Exchange Commission.
In a similar scheme taking place days later, Craig allegedly sent tweets about his next target, the biopharmaceutical firm Sarepta through a Twitter account designed to appear associated with the securities research firm Citron Research. As was the case with Muddy Waters, the fake Citron account included a profile picture with Citron's logo, and the Twitter handle, @citreonresearc, bore a resemblance to the real firm's name.
This time, the fake tweets claimed that Sarepta's drug trial papers were seized by the Food and Drug Administration and that the company's trial results were tainted, according to the SEC complaint. Sarepta's stock price soon dropped, too, falling as much as 16% below what it had traded at before the false tweets appeared.
In both cases, after the share prices for the companies began falling, Craig allegedly used his girlfriend's online brokerage account to buy stock in the companies, acquiring 400 shares of Audience and 700 shares of Sarepta. He later sold the shares at higher prices, according to the SEC complaint.
Unlike othermarket-manipulation schemes, however, Craig's alleged profits were rather small: The Scottish trader only made about $100 total because he waited too long to trade the stocks, according to the SEC complaint. His meager earnings notwithstanding, the Commission said that Craig's scam harmed other investors.
"Craig's conduct ... caused harm to the U.S. markets and investors by triggering significant stock price drops, which undermine investor confidence," the SEC said.
The sharp drop could have also harmed investors who had a stop order in place. Generally, astop orderallows you set a floor for the price of a stock you own. If the stock's trading price hits that floor, an order to sell is automatically triggered. The extreme moves in Sarepta and Audience due to Craig's alleged manipulative actions could have triggered such a sale for unsuspecting investors.
In November 2015, a federal grand jury in San Francisco indicted Craig on a count of criminal securities fraud, while the SEC filed a separate civil complaint, also charging Craig with securities fraud. The cases are pending.
Craig's alleged scam may serve as a cautionary tale for investors who use Twitter to gather information, but there are some ways to spot phony accounts. Here are a few tips, courtesy of theSEC:
Watch for typos:While Twitter accounts may have names and profile pictures that seem to be associated with real firms, typos or spelling variations in the account's Twitter handle, account name, or email address may indicate the account is fake.
Check to see if it's "verified":Twitter posts a "verified badge" -- a blue circle with a white checkmark -- to indicate the "authenticity of identities of key individuals and brands," according to the social media platform. The SEC warns that while the badge "does not guarantee that the source is genuine," the Commission nonetheless recommends that investors "be more skeptical of information from accounts that are not verified."
Check the post history:When a Twitter account has a very limited history of posts, that's a red flag because, as the SEC notes, fraudsters "can set up new accounts specifically designed to carry out their scam while concealing their true identities." For instance, Craig allegedly established his two fake accounts not long before sending out false tweets about Sarepta and Audience.
For more tips on avoiding falling victim to market manipulation on social media, check out the SEC's Investor Alert titled "Social Media and Investing -- Stock Rumors." For a look at a different type of Twitter-based market manipulation scheme, check out The Alert Investor's coverage of the "digital pump-and-dump."
The article Fake Tweets Sink Stocks: What Happens When Scammers Impersonate Research Firms originally appeared on Fool.com.
The Motley Fool has no position in any of the stocks mentioned. Try any of our Foolish newsletter services free for 30 days. We Fools may not all hold the same opinions, but we all believe that considering a diverse range of insights makes us better investors. The Motley Fool has a disclosure policy.
Copyright 1995 - 2016 The Motley Fool, LLC. All rights reserved. The Motley Fool has a disclosure policy.