Failed Sale Costs Cree Stock a Buy Rating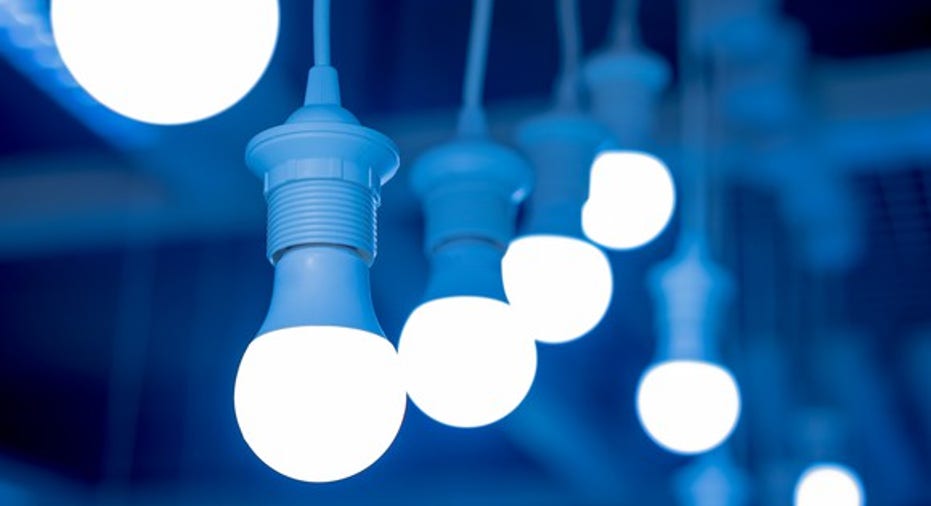 Wolfspeed was supposed to be a moneymaker for Cree (NASDAQ: CREE).
Last summer, LED lighting specialist Cree announced plansto sell its Wolfspeed silicon carbide substratebusiness to Infineon (NASDAQOTH: IFNNY) for $850 million in cash. After paying taxes and closing costs, Cree told its shareholders they could expect to receive about $585 million in net cash proceeds from the sale -- but now it seems the sale is not to be.
Yesterday, Cree and Infineon issued a joint statementto announce that the Committee on Foreign Investment in the United States (CFIUS) is stepping in -- and stomping on the sale: "the parties believe the transaction in its current form is not likely to be approved by CFIUS." While Cree and Infineon are exploring "alternatives" that might satisfy CFIUS's concerns, "there is no assurance that" they will come up with a solution. Thus, it seems that the sale, and the cash windfall for Cree, are not going to happen after all.
And now the news has cost Cree a buy rating on Wall Street. Here are three things you need to know about that.
Selling Wolfspeed was supposed to light a path to profit for Cree. Image source: Getty Images.
1. JMP downgrades
Responding quickly to news of CFIUS' action, analysts at investment banker JMP Securities announced this morning that they are downgrading Cree stock from outperform (i.e., buy) to market perform (i.e., hold) -- and blamed the failed Wolfspeed sale for this. As reported on TheFly.com this morning, JMP "finds it wise to assume that the sale to Infineon (IFNNY) is not going to occur."
2. A great deal
And why is this such bad news for Cree stock?
Successfully selling Wolfspeed would have been a great deal for Cree. As the company explained last year, Cree planned to divest the silicon carbide substratebusiness in order to focus on its core capabilities in LED lighting, eliminating the distraction (and expense) of a non-core business. At the same time, Cree would get a great price for divesting its subsidiary. That $850 million in cash, relative to Wolfspeed's roughly $173 million in annual sales, worked out to a price-to-sales ratio of 4.9 on Wolfspeed -- nearly three times the 1.7 P/S ratio that Cree gets on its own shares!
3. An expensive reversal
Did I mention how expensive it is to run Wolfspeed? StreetInsider.com reports that if Cree keeps Wolfspeed in-house, the company will have to increase capital spending "to support Wolfspeed." In the long term, this may not be a huge issue (JMP says it is keeping its calendar year 2018 projections unchanged). But in the near term, "calendar 2017 [free cash flow] numbers actually decline by 20% because of the increased capital spending."
Yes, you read that right. Unable to sell Wolfspeed to Infineon, not only is Cree losing a $585 million cash windfall ($850 million before taxes) -- it's also going to lose 20% of the cash profits it would have made by not having Wolfspeed on its books this year.
According to estimates posted on S&P Global Market Intelligence, Cree was expected to generate as much as $134 million in positive free cash flow this year. Subtract 20% from that, and the stock could now generate as little as $107 million.
Bonus thing: What it means for Cree investors
Low capital spending levels helped Cree to turn in its best free cash flow year since 2014 last year -- $126 million in cold, hard cash profits. This year was supposed to show modest 6% year-over-year improvement to $134 million, which would mean the stock was selling for about 20 times this year's free cash flow.
That's not a cheap price, but it's not a terribly high valuation for a tech stock like Cree. What's more, with more than $1 billion in net cash on its books after the sale, the company would have had an enterprise value only 12.5 times as big as its free cash flow -- a valuation that would be verging on cheap.
But that's all going up in smoke. Now $585 million poorer than we expected it to be, and with higher capital requirements, it looks like Cree stock is going to be valued at closer to 25 times free cash flow (or 21 times, ex-cash). Cree stock no longer looks like much of a bargain after all.
JMP Securities is right to downgrade it.
10 stocks we like better than CreeWhen investing geniuses David and Tom Gardner have a stock tip, it can pay to listen. After all, the newsletter they have run for over a decade, Motley Fool Stock Advisor, has tripled the market.*
David and Tom just revealed what they believe are the 10 best stocks for investors to buy right now... and Cree wasn't one of them! That's right -- they think these 10 stocks are even better buys.
Click here to learn about these picks!
*Stock Advisor returns as of February 6, 2017
Rich Smith has no position in any stocks mentioned. The Motley Fool has no position in any of the stocks mentioned. The Motley Fool has a disclosure policy.