FactSet Keeps Growing While the Financial Industry Swoons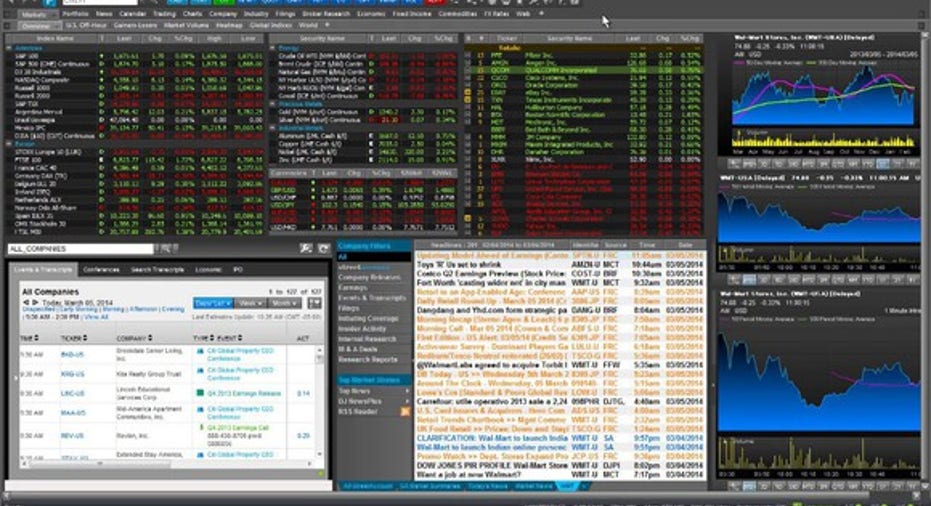 Image source: FactSet Research Systems.
The U.K. vote to leave the European Union is just the latest in a string of destabilizing events for the stock market in 2016, and fears about a slowdown in the financial industry have caused concern for shareholders in financial information specialist FactSet Research Systems . The company provides useful information to the industry, but when times get tough on Wall Street, FactSet finds itself facing more difficulty in getting potential clients to come aboard. Coming into Tuesday's fiscal third-quarter financial report, FactSet investors were still optimistic that the company could produce substantial growth, and FactSet delivered on those expectations. Nevertheless, some will watch closely to see if the Brexit fallout affects the company going forward. Let's look more closely at the latest from FactSet Research Systems and why shareholders should be happy with the report.
FactSet finds growth under pressure
FactSet's fiscal third-quarter results continued the financial services provider's ability to deliver strong results even with uncertain conditions affecting its customer base. Revenue climbed 13% to $287.5 million, almost exactly matching the expectations that those following the stock had for its top line. Adjusted net income rose almost 10% to $67.5 million, and that produced adjusted earnings of $1.64 per share. That was $0.02 better than the consensus forecast among investors and 12% higher than the year-ago figure, thanks to a reduction in share counts from last year's fiscal third quarter.
On closer inspection, most of FactSet's basic metrics looked solid. Annual subscription value continued rising steadily, posting an organic gain of 9.3% to $1.16 billion. Buy-side growth slightly outpaced sell-side growth, with the larger buy-side posting gains of 9.6% versus 8.1% for the sell-side. FactSet gets more than five-sixths of its business from buy-side clients, which is consistent with historical trends.
FactSet's international business is a smaller part of its overall operations, but it posted a faster growth rate than its U.S. operations during the quarter. Annual subscription value from U.S. operations climbed 9% to $775.6 million, and revenue came in at $193.2 million. Internationally, subscription value of $380.7 million climbed more than 10% and represents nearly a third of the company's total business, and revenue climbed to $94.3 million. Currency impacts were negligible during the quarter, costing just $600,000 in subscription value overall.
FactSet noted that recent acquisitions had a negative impact on its overall results, at least on a GAAP basis. The purchase of Portware, a developer of automated trading solutions,cut operating margin by 1.3 percentage points and cost FactSet a penny per share in earnings. However, after adjusting for amortization from the acquisition, the Portware purchase added $0.03 per share to fiscal third-quarter adjusted earnings.
Operationally, FactSet continued to do well fundamentally. Retention was more than 95% of subscription value and 94% on a customer-count basis, with 18 new clients, bringing up the total to 3,075. User counts were up nearly 8% to more than 63,500, and employee counts also rose sharply to reflect heightened organic demand.
CEO Phil Snow explained things succinctly. "We had another strong quarter amid an uncertain market," Snow said, adding, "This reaffirms the strength of the FactSet business model and the appeal of our products and solutions."
Can FactSet keep moving forward?
In addition, FactSet's guidance was optimistic for the current fiscal fourth quarter. Revenue should be between $292 million and $298 million, which neatly bookends the current expectations among investors. Adjusted earnings guidance for $1.68 to $1.72 per share is above what most of those following the stock currently expect, and that would reflect almost 13% gains from the year-earlier quarter's results.
FactSet also has continued its moves to reward shareholders. The company bought back half a million shares for $76.3 million during the quarter, and it expanded its repurchase authorization. Moreover, the sale of FactSet's Market Metrics business will free up $165 million in proceeds that the company expects to use primarily for further share repurchases.
FactSet investors reacted favorably to the news, with the stock opening up by about 2% as the regular trading session began. In the long run, FactSet will do better if Wall Street thrives, but the company has tenaciously found ways to grow even when industry conditions were less than stellar.
The article FactSet Keeps Growing While the Financial Industry Swoons originally appeared on Fool.com.
Dan Caplinger has no position in any stocks mentioned. The Motley Fool owns shares of and recommends FactSet Research Systems. Try any of our Foolish newsletter services free for 30 days. We Fools may not all hold the same opinions, but we all believe that considering a diverse range of insights makes us better investors. The Motley Fool has a disclosure policy.
Copyright 1995 - 2016 The Motley Fool, LLC. All rights reserved. The Motley Fool has a disclosure policy.