Fact sheet: 2016 Honda Pilot AWD Elite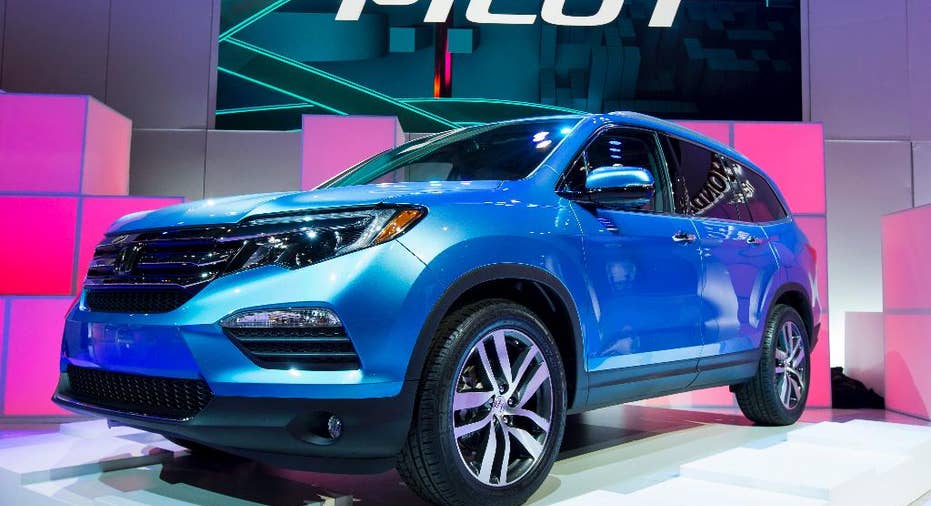 2016 Honda Pilot AWD Elite
BASE PRICE: $29,995 for FWD LX; $31,795 for AWD LX; $32,430 for FWD EX; $34,230 for AWD EX; $35,905 for FWD EX-L; $37,705 for AWD EX-L; $41,020 for FWD Touring; $42,820 for AWD Touring; $46,420 for AWD Elite.
PRICE AS TESTED: $42,225.
TYPE: Front-engine, all-wheel drive, seven-passenger, large sport utility vehicle.
ENGINE: 3.5-liter, single overhead cam, direct injection V-6 with i-VTEC and variable cylinder management.
MILEAGE: 19 mpg (city), 26 mpg (highway).
TOP SPEED: NA.
LENGTH: 194.5 inches.
WHEELBASE: 111 inches.
CURB WEIGHT: 4,317 pounds.
BUILT AT: Lincoln, Ala.
OPTIONS: None.
DESTINATION CHARGE: $880.