Fact Sheet: 2016 Acura ILX Tech Plus A-Spec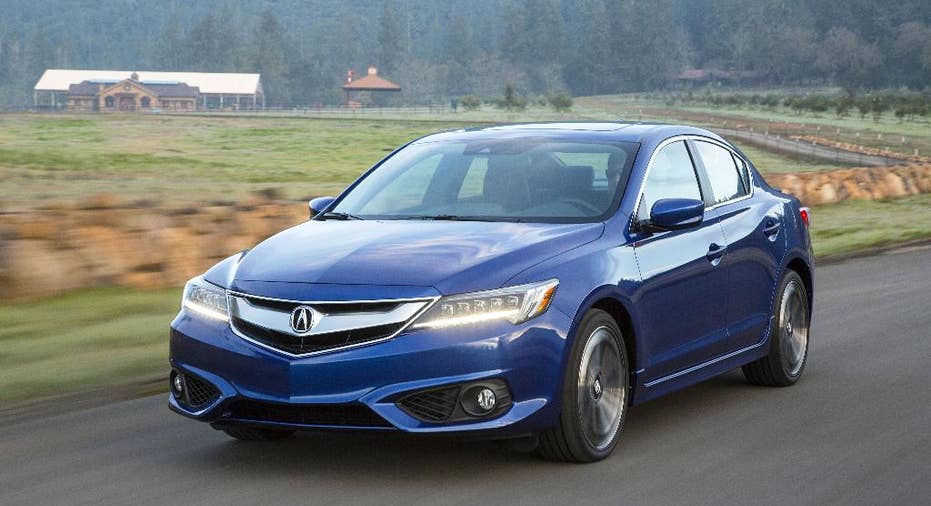 2016 Acura ILX Tech Plus A-Spec
BASE PRICE: $27,900 for base ILX; $29,200 with AcuraWatch Plus; $29,900 with Premium Package; $31,890 with Premium and A-Spec packages; $32,900 with Technology Plus Package; $34,890 with Technology Plus and S-Spec packages.
PRICE AS TESTED: $35,810.
TYPE: Front-engine, front-wheel drive, five-passenger, compact premium sedan.
ENGINE: 2.4-liter, double overhead cam, direct injection, inline four-cylinder with i-VTEC.
MILEAGE: 25 mpg (city), 36 mpg (highway).
TOP SPEED: NA.
LENGTH: 181.9 inches.
WHEELBASE: 105.1 inches.
CURB WEIGHT: 3,137 pounds.
BUILT AT: Marysville, Ohio.
OPTIONS: None.
DESTINATION CHARGE: $920.