Facebook Users Will Likely Hit 2 Billion in 2017 -- But the Social Network Isn't Stopping There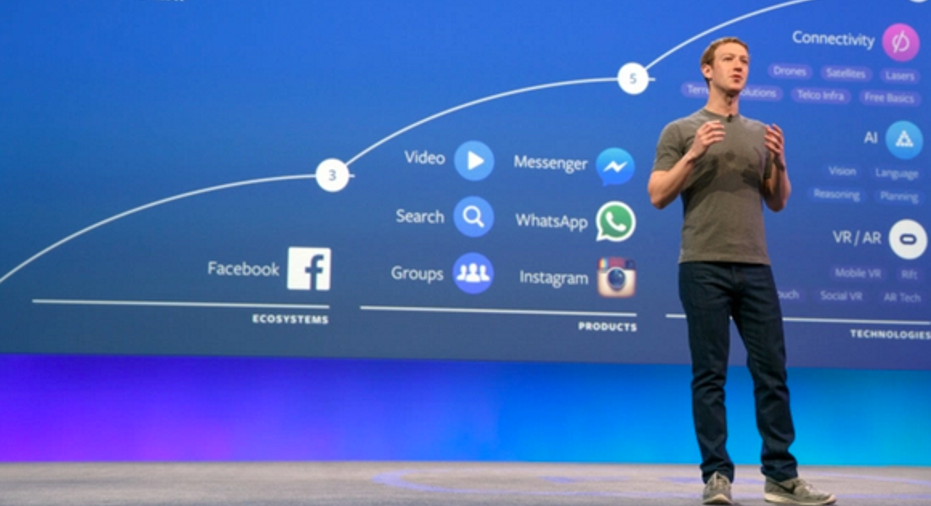 While a number of social networks have risen to prominence since Facebook (NASDAQ: FB) was founded in 2004, none has slowed down the world's largest social network's growth. Facebook has continued to add new active users every quarter of its existence -- and this trend is persisting even as the company closes in on a mind-boggling 2 billion users.
Here's a close look at Facebook's staggering user growth.
Facebook CEO Mark Zuckerberg. Image source: Facebook.
Facebook's user growth
Make no mistake: Facebook's monthly active users are still growing rapidly. Facebook had almost 1.8 billion monthly active users in its third quarter, up 16% from 1.5 billion in the same period in 2015. What's more, Facebook's third-quarter monthly active users increased 4.4% sequentially, an acceleration compared to Facebook's 3.5% sequential growth in monthly active users in Q2. So, growth isn't showing any signs of slowing.
Chart source: Facebook.
With growth like this, the impressive milestone isn't far off for Facebook. In fact, if the 16% year-over-year growth in monthly active users goes on, the social network's users will near 2.1 billion in the third quarter of 2017. And even a more conservative forecast of just 10% year-over-year growth in monthly active users in 2017 still means the platform will pass the 2-billion-user mark before the year ends.
Also worth noting, Facebook's daily active users are growing at an even faster rate. In Q3, Facebook's daily active users hit 1.18 billion, up 17% year over year and 4.5% sequentially.
Suffice it to say, Facebook's user growth remains a strong point for the company, making 2 billion monthly active users all but inevitable.
What's after 2 billion?
With Facebook's grand user milestone likely less than a year away comes the question: What's next for Facebook after it hits 2 billion users? Three billion, of course -- then 4 billion and 5 billion.
As if 2 billion monthly active users isn't impressive enough, Facebook CEO Mark Zuckerberg is actually aiming well beyond the 2-billion-user mark. During an event to celebrate the social network's 12th anniversary in 2016, Zuckerberg said the company is targeting 5 billion monthly active users by 2030.
"We want to finish connecting everyone, we're going to do it in partnership with governments and different companies all over the world," Zuckerberg said.
Instagram. Image source: Instagram.
And this comment doesn't fully capture just how ambitious Zuckerberg's vision for connecting the world really is. Beyond expanding its core Facebook platform, the company continues to connect people on its two messaging apps and on Instagram. Facebook Messenger and WhatsApp now boast over 1 billion monthly active users each. And Facebook's Instagram recently announced its monthly active users have exceeded 600 million, hitting the milestone while also demonstrating accelerating user growth.
Facebook's consistent ability to keep growing its users, not only on Facebook but on its other social platforms as well, continues to highlight the company's strength in attracting, engaging, and keeping members -- a trend that inevitably benefits the company's bottom line and strengthens the company's competitive position.
Find out why Facebook is one of the 10 best stocks to buy now
Motley Fool co-founders Tom and David Gardner have spent more than a decade beating the market. (In fact, the newsletter they run, Motley Fool Stock Advisor, has tripled the market!*)
Tom and David just revealed their ten top stock picks for investors to buy right now. Facebook is on the list -- but there are nine others you may be overlooking.
Click here to get access to the full list!
*Stock Advisor returns as of January 4, 2017
Daniel Sparks owns shares of Facebook. The Motley Fool owns shares of and recommends Facebook. The Motley Fool has a disclosure policy.