Facebook Stock Upgraded: 3 Things You Need to Know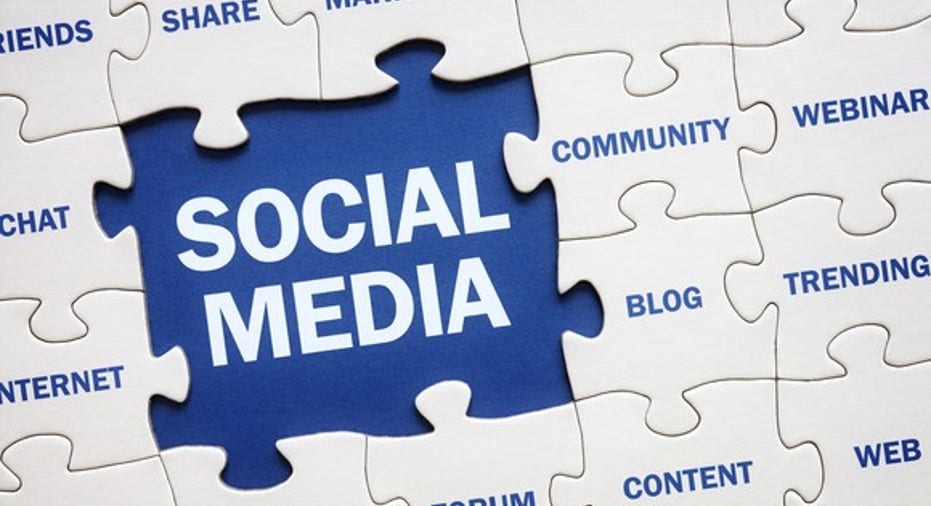 What a great way to end the week. The stock market is up, with the S&P 500 gaining about 0.3% as of 11 a.m. EST -- and Facebook (NASDAQ: FB) is leaving the rest of the market in its dust.
This morning, analysts at Raymond James announced a new upgrade, from "outperform" to "strong buy," for Facebook stock. Additionally, the analyst raised its price target on Facebook to $160. Facebook shares jumped 1.8% in response to the news, but even so, the stock still only costs $128 and change. If Raymond James is right about its rating, that means there is still about a 25% profit to be made on Facebook.
Now here are three things you need to know.
It's a social world out there, and one analyst really likes Facebook. Image source: Getty Images.
1. Raymond James thinks you should buy Facebook stock
According to our data here at Motley Fool CAPS, Raymond James is one of the hands-down best stock pickers out there, ranking in the top 3% of investors we track. And according to StreetInsider.com, Raymond James likes Facebook stock -- a lot.
The analyst says that its "proprietary checks" on Facebook showed that the company enjoyed "continued momentum in 4Q" of 2016 -- the quarter that Facebook will next be reporting on. Furthermore, Raymond believes that "FB can continue to report upside to consensus estimates in 2017" even despite "some debate around ad load growth and expense growth."
2. "Growth" could be a problem
Hold up a sec. What's wrong with Facebook's ad growth and expense growth anyway? Well, as Raymond James explains it, most analysts are projecting that Facebook's operating costs will increase about 41% in 2017 -- a figure that the analyst calls "reasonable."
And 41% sounds like a lot. But as Raymond James points out, Facebook's actual operating cost growth "has come in ~7.5%, 9%, and 8.5% below original guidance" over the past three years. If Facebook holds true to form, the analyst believes Facebook's expenses might grow only 34% in 2017.
3. But growth could also be the solution
At the same time, though, Raymond James notes that for Q4 at least, Facebook will report advertising revenue growth of 45% to 47%. Thus, expenses may be growing fast. But expenses are a relatively small number. S&P Global Market Intelligence clocks them at just $10.5 billion over the past 12 months. Meanwhile, Facebook's revenue is a much bigger number -- $26.7 billion -- and that much bigger number is growing even faster than expenses.
This is a recipe for beaucoup profits growth.
The most important thing
Simply put, Facebook is a profits engine. Its expenses are growing, true, but its revenue is growing faster. This should permit Facebook to grow profits despite rising expenses. But how fast can Facebook grow? That's the most important thing to know when valuing an apparently high-priced stock like Facebook: Does the growth rate justify the high P/E?
There's some disagreement on this point. Raymond James estimates long-term profits growth of 25% annualized for Facebook, while S&P Global puts the growth rate at 31.6%. Either way, Raymond James argues that these growth rates more than justify Facebook's valuation of 24 times 2016 pro forma earnings, and 19 times expected 2017 pro forma profits. (Raymond James thinks the stock should be selling for at least 30 times this year's pro forma profits, which is how it arrives at its $160 price target.)
Are these valuations appropriate for Facebook? Do they leave room for the shares to grow, and justify Raymond James's "strong buy" rating? Maybe if you're willing to take pro forma profits at face value. But personally, I always prefer to value companies on their real cash profits -- their free cash flow.
Viewed from this angle, Facebook's $365 billion market cap, divided by its $8.7 billion in trailing free cash flow, values the stock at 41.9 times free cash flow. That seems a bit expensive for a stock growing profits at 25%, a bit less expensive if Facebook succeeds in growing at 31.6%. Long story short, though, unless Facebook can grow even faster than Raymond James is promising, I think Facebook stock is probably still overpriced.
10 stocks we like better thanWal-MartWhen investing geniuses David and TomGardner have a stock tip, it can pay to listen. After all, the newsletter theyhave run for over a decade, the Motley Fool Stock Advisor, has tripled the market.*
David and Tomjust revealed what they believe are theten best stocksfor investors to buy right now and Wal-Mart wasn't one of them! That's right -- theythink these 10 stocks are even better buys.
Click hereto learn about these picks!
*StockAdvisor returns as of December 12, 2016The author(s) may have a position in any stocks mentioned.
Fool contributorRich Smithdoes not own shares of, nor is he short, any company named above. You can find him onMotley Fool CAPS, publicly pontificating under the handleTMFDitty, where he currently ranks No. 358 out of more than 75,000 rated members.The Motley Fool owns shares of and recommends Facebook. The Motley Fool has a disclosure policy.