Facebook Is Now Focused on GAAP Results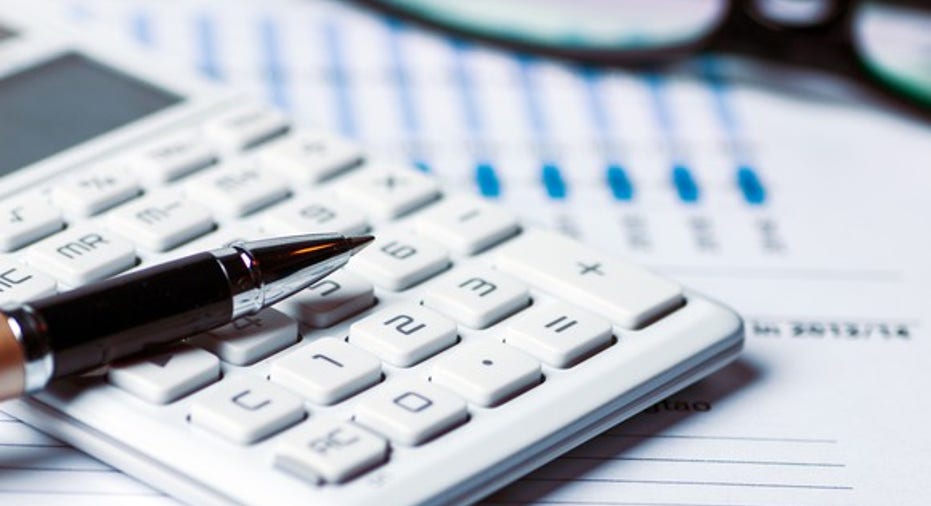 Silicon Valley is full of fast-growing start-ups all vying to attract top talent. One way they do that is by offering equity in the company to their employees as part of their compensation. That's called stock-based compensation, and some of the biggest companies in the world -- like Facebook , Alphabet , and Twitter to name a few -- dole out a lot of compensation in the form of stock.
The practice of stock-based compensation can inflate earnings numbers for some of these companies, as it's become common practice to leave out non-cash expenses and report non-GAAP earnings results. Starting this year, however, Facebook has decided to focus more on its GAAP results, which include expenses like stock-based compensation. Here's what investors need to know.
These are real expenses
During Facebook's first-quarter earnings call, CFO Dave Wehner explained, "Stock-based compensation plays an important role in how we compensate our employees and therefore we view it as a real expense for the business."
To illustrate how stock-based compensation is a real expense for the business, consider you own a company that's worth $1 billion. (Good for you!) You need a new CEO because the company has grown too large to manage yourself, and you find Action Jack Barker is willing to take the job for a salary of $10 million -- all in stock. You give Action Jack 1% of your shares (1% of $1 billion is $10 million), but now you're only entitled to 99% of the company's profits.
So, while the $10 million isn't a cash expense, the company has to earn a little more than 1% in additional profits to make the deal breakeven for you. (I hope Action Jack is as good as advertised.)
For the full year, Facebook expects stock-based compensation to come in between $3.1 billion and $3.3 billion. That represents just under 1% of Facebook's current market value. Facebook will also "spend" between $700 million and $800 million amortizing expenses related to its acquisitions of other companies like Instagram, WhatsApp, and Oculus.In the first quarter, both of those combined to account for 17% of Facebook's total revenue.
The GAAP is shrinking
Facebook is becoming less reliant on stock-based compensation. Last year, total stock-based compensation increased more than $1 billion, reaching nearly $3 billion. The company's outlook for 2016 shows just a modest increase, and in the first quarter, stock-based compensation increased just 6%.
More importantly, the percentage of revenue going toward stock-based compensation is declining. Stock-based compensation fell from 20% of revenue to 14% in the first quarter. It reached as low as 13% of revenue in the fourth quarter, down from 23% in the year-ago period.
Facebook appears to be done making large acquisitions, instead focusing on building out its capabilities in AI, video, virtual and augmented reality, and connectivity. As a result, investors can expect the gap to continue narrowing as there won't be any unforeseen spikes in GAAP expenses because of acquisitions. That may be why Facebook is now willing to focus on its GAAP results.
Break from the norm
Reporting GAAP results is a bit of a break from the norm in the tech industry. Twitter, for example, is heavily reliant on stock-based compensation and reports adjusted EBITDA. Last quarter, Twitter spent over 25% of its revenue on stock-based compensation, which is actually a dramatic improvement from 2015. It cut out $30 million in compensation, mostly from its R&D department after laying off several thousand employees.
Still, Twitter's stock-based compensation and its amortized expenses from acquisitions totalled more than 90% of its adjusted EBITDA. The company's GAAP earnings are still negative.
Alphabet also uses a lot of stock-based compensation. During the first quarter, its stock-based compensation increased 24% year over year, but it still only accounts for a bit more than 7% of revenue, producing a smaller impact on margins than Facebook. Last quarter, Alphabet's stock-based compensation increased faster than revenue, indicating a heavier reliance on stock than in previous years. While non-GAAP operating margin increased 100 basis points, GAAP operating margin increased only 60 basis points. That may be something for investors to monitor going forward.
Facebook's decision to focus on GAAP results will give investors a clearer picture of how Facebook's operations are actually performing.
The article Facebook Is Now Focused on GAAP Results originally appeared on Fool.com.
Suzanne Frey, an executive at Alphabet, is a member of The Motley Fool's board of directors. Adam Levy has no position in any stocks mentioned. The Motley Fool owns shares of and recommends Alphabet (A and C shares), Facebook, and Twitter. Try any of our Foolish newsletter services free for 30 days. We Fools may not all hold the same opinions, but we all believe that considering a diverse range of insights makes us better investors. The Motley Fool has a disclosure policy.
Copyright 1995 - 2016 The Motley Fool, LLC. All rights reserved. The Motley Fool has a disclosure policy.