Facebook Is Coming to Your TV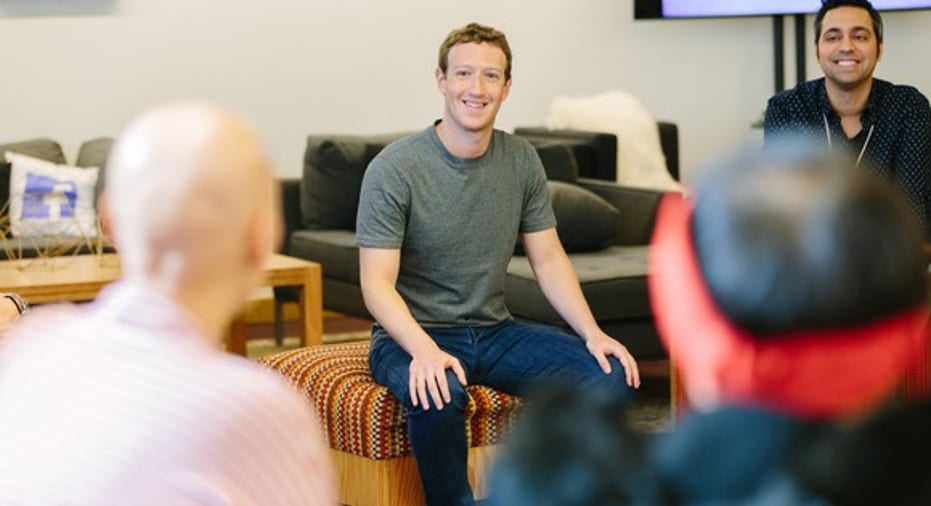 Considering Facebook's (NASDAQ: FB) sizable investments in video over the past couple of years, it may not be too surprising that the social network is looking to expand beyond the screen in your pocket to the screen in your living room. On the fourth-quarter earnings call earlier this month, CEO Mark Zuckerberg said that he considers video to be "a mega trend, on the same order as mobile." Zuckerberg continued, "We're looking for ways to grow the ecosystem of video content on Facebook. We want people to think of Facebook as a place for interesting and relevant video content, from professional creators as well as their friends."
Just weeks later, Facebook has now announced that it is launching a new app for TVs, starting with the Apple TV, Amazon Fire TV, and Samsung Smart TV. The company is also rolling out additional ways for users to watch video. Facebook VP of Partnerships Dan Rose spoke at the Code Media conference earlier today, describing the social network's vision for Facebook on your TV.
Show me the money
As far as what kinds of videos users will be able to view, we're talking about user-generated videos shared by friends or followed Pages, trending live-streams, and targeted recommendations based on what Facebook knows about you. Zuckerberg had said that in the near term, Facebook is "focusing more on shorter-form content to start," but eventually Facebook wants to include premium long-form content.
Zuck Dawg at a company event in 2016. Image source: Facebook.
The challenge is that premium long-form content is expensive, which means content creators need viable monetization methods to help fund content creation. To start, Facebook has been seeding original content as a way to get the platform off the ground, but it knows that eventually it will need to roll out video ads in a more meaningful way. Facebook has been fairly conservative with video ads to date, prohibiting pre-roll ads due to an edict from his Zuckness, and is only now preparing to test mid-roll ads. For now, the new apps will not have ads.
This could be huge
The jump to the TV has potential to be an important aspect of Facebook's video strategy, even though no one needs a screen that large to watch cat videos. It's not hard to imagine Facebook creating a vibrant, cross-platform video ecosystem where content can be viewed on any device, not unlike YouTube today. The absence of pre-roll ads (if Facebook maintains its stance against them) would be greatly appreciated by users, allowing them to get to their content more expeditiously and differentiating Facebook from YouTube while sacrificing some monetization.
It's far too early to call, but you can see Facebook's vision starting to come together. If the company takes video as seriously as it did mobile, and executes accordingly, investors could be witnessing the advent of another major operating segment.
10 stocks we like better than FacebookWhen investing geniuses David and Tom Gardner have a stock tip, it can pay to listen. After all, the newsletter they have run for over a decade, Motley Fool Stock Advisor, has tripled the market.*
David and Tom just revealed what they believe are the 10 best stocks for investors to buy right now... and Facebook wasn't one of them! That's right -- they think these 10 stocks are even better buys.
Click here to learn about these picks!
*Stock Advisor returns as of February 6, 2017
Evan Niu, CFA owns shares of AAPL and Facebook. The Motley Fool owns shares of and recommends AMZN, AAPL, and Facebook. The Motley Fool has the following options: long January 2018 $90 calls on AAPL and short January 2018 $95 calls on AAPL. The Motley Fool has a disclosure policy.