Facebook, Inc.'s User Engagement Appears to Be Peaking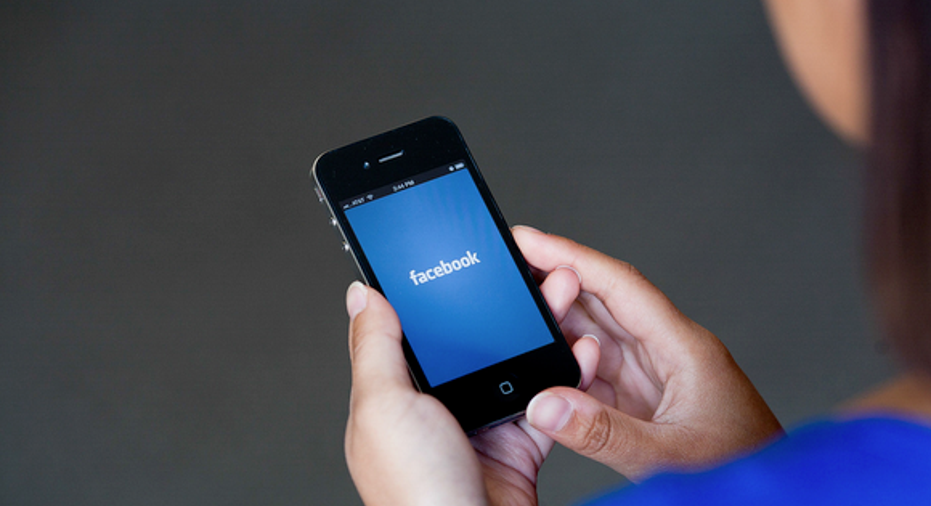 As Facebook continues to grow its user base, investors want to see more than revenue growth -- they also want to be reassured that users on the platform are remaining engaged. Recently, the social network's engagement level seems to have hit a ceiling. Is this a cause for concern? And how can investors check on user engagement when the company reports first-quarter results later this month?
Facebook's user engagement Arguably the most useful way to check on Facebook user engagement is by simply dividing the social network's reported daily active users, or DAUs, by its monthly active users, or MAUs. The resulting percentage is the social network's user base's engagement rate for a given quarter.
Facebook management appears to recognize the importance of this engagement metric, too. The company gives the metric some real estate in its earnings slides every quarter.
Chart source: Facebook.
Where is Facebook's user engagement headed?While Facebook's ongoing healthy user and revenue growth often steal the limelight away from the social network's engagement rate, this doesn't mean the metric should be overlooked. If user engagement starts tapering off, it could signal a move away from active use on the platform -- something investors would want to be well aware of.
Looking at Facebook's percentage of MAUs using the platform on a daily basis, engagement appears healthy recently. A whopping 65% of MAUs use Facebook every single day. In other words, more than 1 billion of Facebook's nearly 1.6 billion MAUs are also DAUs.
Notably, however, Facebook's user engagement is showing signs of peaking. For four quarters in a row now, the metric has remained at 65%. While it's inevitable that engagement would need to peak at a certain level, investors should watch to see whether this could be the beginning of a decline in engagement, or if the company can sustain engagement around where it is today.
When Facebook reports first-quarter results later this month, therefore, look for it to maintain a user engagement rate of 65%.
Looking beyond the Facebook app Of course, as Facebook grows, investors will want to look for glimpses of how engagement is progressing on the company's other social products, too. Investors should keep in mind that Facebook's reported engagement rate only represents its users on its native, Facebook app.
Image source: WhatsApp.
Facebook's other social products are growing in importance, and engagement on these products will increasingly become a topic of interest. Consider the company's two messaging products -- Messenger and WhatsApp. By Q4, Messenger had more than 800 million MAUs and WhatsApp had nearly one billion MAUs. Investors, therefore, should increasingly look for any commentary from Facebook management on the engagement seen on its younger, but faster-growing, social products, too.
Overall, for a social-based company like Facebook, engagement is downright one of the most important facets of the company's business for investors to keep an eye on. So, when the social network reports results on April 27 and hosts a conference call, investors should try to glean all they can about the company's user engagement trends on its various social platforms.
The article Facebook, Inc.'s User Engagement Appears to Be Peaking originally appeared on Fool.com.
Daniel Sparks has no position in any stocks mentioned. The Motley Fool owns shares of and recommends Facebook. Try any of our Foolish newsletter services free for 30 days. We Fools may not all hold the same opinions, but we all believe that considering a diverse range of insights makes us better investors. The Motley Fool has a disclosure policy.
Copyright 1995 - 2016 The Motley Fool, LLC. All rights reserved. The Motley Fool has a disclosure policy.